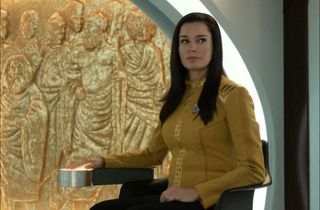 (Image credit: Paramount+)
"Star Trek: Strange New Worlds" just soared into its second season on Paramount+ last month, and the new offering is already a respectable continuation of the sci-fi thrills that the premiere season gave us last year.
As the acclaimed series throttles up from impulse power deeper into its sophomore run, now's the perfect time to reflect on the exceptional second episode, "Ad Astra Per Aspera," a traditional courtroom drama finding Commander Una Chin-Riley (Rebecca Romijn) on trial after being arrested by the Federation for lying about her Illyrian genetic modifications. In addition, Captain Pike (Anson Mount) is recruiting Nera, an intense Illyrian lawyer (Yetide Badaki) to defend her against a hostile Starfleet tribunal out to slam her with a dishonorable discharge — or worse.
Space.com had the opportunity to speak with the episode's talented director, Valerie Weiss, about how this chapter has resonated with fans young and old, the legacy of discrimination-themed "Star Trek" scripts, and how this brilliant piece of television was conceived and filmed.
Related: 'Star Trek' streaming guide: Where to watch the 'Star Trek' movies and TV shows online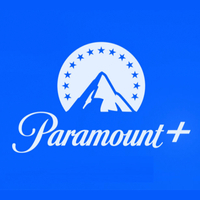 Watch Star Trek: Strange New Worlds on Paramount Plus: Get a one month free trial
Get all the Star Trek content you can possibly handle with this free trial of Paramount Plus. Watch new shows like Star Trek: Strange New Worlds and all the classic Trek movies and TV shows too. Plans start from $4.99/month after the trial ends.
Weiss not only holds a Ph.D. in Biophysics from Harvard University, but she's also a veteran TV director with an impressive resume that includes shows like "Outer Banks," "The Rookie" and "Monarch." This is her first journey into the "Star Trek" galaxy, and the chance came via her good friend and colleague Benji Bakshi, one of the main cinematographers for "Strange New Worlds."
"My buddy Benji is our amazing cinematographer on the episode, and we'd worked together on 'The Rookie' and 'Prodigal Son' and had such a collaborative experience trying to elevate the shows and the episodes," Weiss told Space.com. "He called me up and said he was going to be doing the show and asked if I was a 'Trek' fan and did I want to be considered for it as a director.
"I was only mildly familiar with the 'Trek' franchise before I interviewed for it. He told me it was a prequel to the original series, so I watched a bunch of them and loved it," she continued. "The same reason I went into science is his why I love doing 'Trek,' which is an innate curiosity about the world and why we do what we do. It's a series that really gets its concepts, but it gets at them dramatically and narratively through character. And it's like the only utopian sci-fi series out there. I think we have to approach the problems of the world with optimism or we'll never get through them."
Weiss wanted the Illyrians to celebrate who they are in this episode, even though in the Federation's perfect world they're treated like second-class citizens.
"They evolve and adapt and are very successful in their niche," she noted. "So I asked [costume designer] Bernadette Croft to make sure the clothes had bright colors when Pike is walking through their city and it's all cloudy. With Neera's clothes and nails, everything was very sharp, because I wanted it in juxtaposition to the Federation's round courtroom. I wanted her to stick out like a fish out of water. The whole team was amazing, and I'm really proud of what they did."
Weiss had dinner with showrunner Henry Alonso Myers her first night in Toronto, and she talked to him about the history of the script's evolution, what they hoped to accomplish and how proud they were of the show.
"Then I did a deep dive into the predecessors like 'Court Martial,' 'The Menagerie' and 'The Measure Of A Man' to understand the dynamics. What they all have in common is this idea of dignity. If we're going to share this Earth with others and ask them to be part of this same universe, don't we at the very least owe them dignity, and being seen and heard and evaluated fairly? This is a conversation about genetic engineering being illegal and being tested. In 30 or 40 years we might have a court case about artificial intelligence."
Related: Four ways artificial intelligence is helping us learn about the universe
Weiss said she worked with a fantastic international cast that was fully invested in the material, and that made her directorial job much easier.
"They're some of the best actors I've ever worked with," she said. "They are so skilled in their craft and love their show. Production planned 20-minute meetings for me with each cast member in prep, regardless of the size of their role. It's an opportunity to get to know how they like to work, but I used that time to build an arc for each one and ask what does their character think about genetic engineering."
"Anson came up with a hug that wasn't scripted at the end and he thought it would be really cool," Weiss continued. "It's the right instinct and, as you can see on screen, it's beautiful, not just for the hug, but his recovery from it. He never loses that vulnerability. It's so honest. Every single one of the actors brought that. I was so lucky to get so much time with Rebecca. She was phenomenal and I adore her. Yetide and I had dinner together and talked so much. We went into the courtroom and rehearsed it like a play. They all went so deep and shared personal stories about how this episode resonated. It's just one of the best experiences I've ever had with a cast."
The second season of "Star Trek: Strange New Worlds" airs every Thursday on Paramount+.
Get the Space.com Newsletter
Breaking space news, the latest updates on rocket launches, skywatching events and more!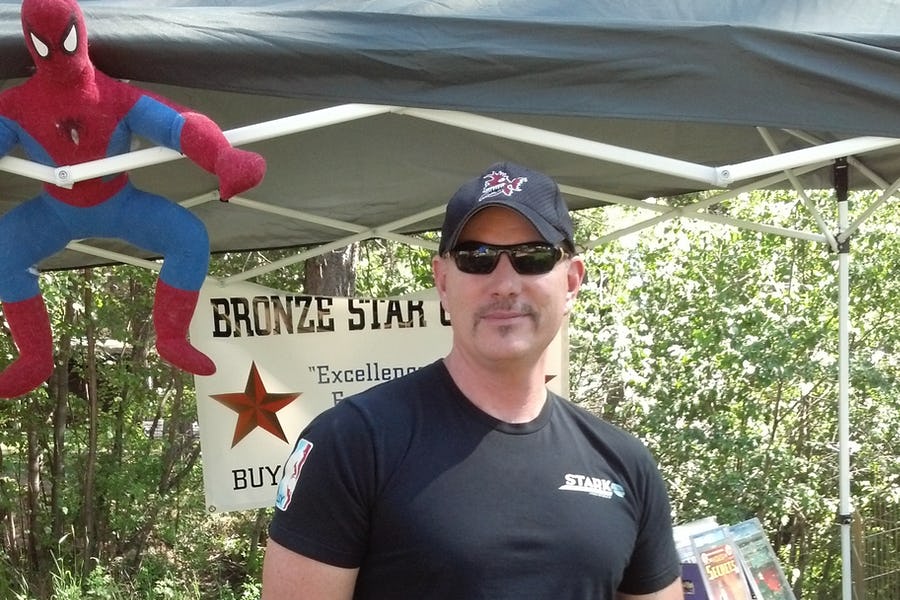 Jeff Spry is an award-winning screenwriter and veteran freelance journalist covering TV, movies, video games, books, and comics. His work has appeared at SYFY Wire, Inverse, Collider, Bleeding Cool and elsewhere. Jeff lives in beautiful Bend, Oregon amid the ponderosa pines, classic muscle cars, a crypt of collector horror comics, and two loyal English Setters.