Warning: Spoilers ahead for "Strange New Worlds" Season 2, episode 2
Do you know what you get when a long-running television franchise gestures with a nod to its origins without force-feeding its audience a bunch of what's-in-the-box empty plot promises drowning in a sea of treacle-thick nostalgia, relying solely on the reappearance of our once-favorite characters in little more than a lazily-written cast reunion? What you get is a stonkingly good episode like this one.
Entitled "Ad Astra Per Aspera," this installment revisits the issue of Lt Cmdr Una Chin-Riley (Rebecca Romijn) and her hidden alien identity and there are a number of reasons why this is such a standout episode. Firstly, this is a character-driven story that relies more on well-written dialogue and solid performances rather than any fanciful VFX or elaborate set pieces and thankfully the dialogue and character interaction is absolutely perfect.
Related: 'Strange New Worlds' season 2 premiere is a solid but subdued affair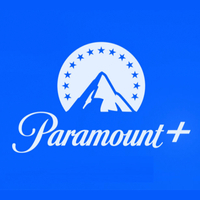 Watch Star Trek: Strange New Worlds on Paramount Plus: Get a one month free trial
Get all the Star Trek content you can possibly handle with this free trial of Paramount Plus. Watch new shows like Star Trek: Strange New Worlds and all the classic Trek movies and TV shows too. Plans start from $4.99/month after the trial ends.
Tragically, we'll probably never know how much of the finished product episode is the work of staff writer Onitra Johnson, or also-writer Dana Horgan, director Valerie Weiss, executive producers Henry Alonso Meyers and Akiva Goldsmith or any other of the ridiculous number of series consultants producers, so it's hard to know who to praise for what. But you know, well done everyone.
This episode is, in essence, an updated version of the classic "Trek" trial format, seen on a number of occasions in "The Original Series" like "Court Martial" (S01, E20), "The Menagerie" parts 1 & 2 (S01, E11 & 12), "Wolf in the Fold" (S02, E14) and so on. However, it uses that tried and tested trial format to address a much more contemporary topic — or more accurately, a topic that's as old as time itself, but tragically is still very much a part of daily life — which is ethnic persecution. Plus of course, you could just as easily say that this mistreatment isn't only limited to ethnicity.
Moreover, persecution in one form or another is a topic that's often reflected in the writing of "Star Trek," but some shows handle it significantly better than others and thankfully "Strange New Worlds" is one of those, opting for a more understated strategy and a less in-your-face approach.
Read more: 'Strange New Worlds' proves to be a hit for Paramount
Every element of this episode really is perfect, from the outstanding performance of guest star Yetide Badaki, to the effective pacing of the story, to the minimal use and well-judged placement of humor, to the clever inclusion of subtle additional layers that demonstrate a loving attention to detail. In this particular instance, Pike (Anson Mount) has to visit the Volteran Nebula, where the atmosphere is not suitable for human life, so he has to wear a breather system...and why not? It makes any planet that must be visited within the "Star Trek" universe just a little bit more unusual and therefore just a little bit more interesting.
Melanie Scrofano returns as Pike's on/off-but-mostly-off love interest Captain Batel and the roles of the other principle characters has been kept to a minimum since this is really all about Romijn's Riley and Badaki's Neera. Maybe it was that extra edible together with that extra bottle glass of wine, but at the end of this episode, I was blubbing like a baby. And while those external factors might have contributed, I prefer to think it's because even after just one season, I'm more invested in these characters than any others on any other "Star Trek" show currently airing.
"Strange New Worlds" and every episode of every "Star Trek" show currently streams exclusively on Paramount Plus in the US. Internationally, the shows are available on Paramount Plus in Australia, Latin America, the UK and South Korea, as well as on Pluto TV in Austria, France, Germany, Italy, Spain and Switzerland on the Pluto TV Sci-Fi channel.
They also stream exclusively on Paramount Plus in Italy, France, Germany, Switzerland and Austria. In Canada, they air on Bell Media's CTV Sci-Fi Channel and stream on Crave.
Follow Scott Snowdenand follow @Spacedotcomon Facebook and Instagram.