Warning: Spoilers ahead for "Star Trek: Strange New Worlds" Season 2, episode 1
Like a welcome palate cleanser after the "Space Cowboys"-inspired third season of "Picard" — which while fun on occasion, was very, very far from the masterpiece some seem to think it was — Season 2 of "Strange New Worlds" is finally, once again upon our screens. Two relatively recent teasers have offered us tantalizing glimpses of what's in store and it's going to be interesting, that much is certain.
It's safe to say we all hoped "Strange New Worlds" was going to be good and provide a refreshing alternative to the somewhat less enthralling "Discovery" and hit-and-mostly-miss "Picard," but no one expected the first season was going to be as good as it was. Not even Paramount, probably. And while a rewatch of the last season of "Discovery" is as appealing as a rail-replacement bus service, almost every episode of "Strange New Worlds" improves upon watching it again. It is after all, officially the most watched "Star Trek" show on Paramount Plus.
And a rewatch at this stage wouldn't hurt. In fact, we'd strongly suggest it. Since despite being composed of a largely episodic story structure, there are nonetheless ongoing, seasonal story arcs too ... there has to be to retain out interest. But, it's been very well handled. That said, it would be nice if we could perhaps one day we could go back to having 20+ episodes in a season. But sadly that applies to just about every modern television show it seems.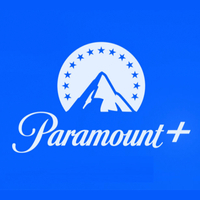 Watch Star Trek on Paramount Plus: Get a one month free trial
Get all the Star Trek content you can possibly handle with this free trial of Paramount Plus. Watch new shows like Star Trek: Strange New Worlds and all the classic Trek movies and TV shows too. Plans start from $4.99/month after the trial ends.
You will of course need to remind yourself that Lt Cmdr Chin-Riley (Rebecca Romijn) is in a spot of bother over the fact that she kept her identity as an Illyrian secret from Starfleet. While this is far from the most serious situation the Federation has found itself in, hopefully this plot strand will give us something unexpected.
Lt. La'an Noonien-Singh (Christina Chong) continues her relentless hatred of all things Gorn, but will Capt. Batel (Melanie Scrofano) be understanding of all of Capt. Pike's (Anson Mount) extra-galactic activities? Lest we forget Alora from the Majalan system; Pike's PTSD, plus the possibility of more hijinks with Lt. Spock (Ethan Peck) and his fiancé T'Pring (Gia Sandhu) and Lt. Spock's and Nurse Chapel's (Jess Bush) blossoming relationship, Cadet Nyota Uhura's (Celia Rose Gooding) blossoming career, Lt. George Kirk (Dan Jeannotte), Capt. James Kirk (Paul Wesley) ... and that bizarre "Lower Decks" crossover.
And while we may have seen the last of Lt. Hemmer, we already know, Bruce Horak himself will be back. "I can officially tell you that the Star Trek career of Bruce Horak is not done," he told Space.com in July of last year.
Read more: 'Strange New Worlds' proves to be a hit for Paramount
A rewatch will also remind of all the moments of genius from the previous and there are many, from the seven golden rules of security (even though we only get to hear five of them), to Enterprise Bingo and the "Scorch" to those gorgeous away mission field jackets to Pike's culinary genius ... to the hope that we might see more of Sybok and maybe, just maybe we'll catch a glimpse of the magnificent, mischievous Harcourt Fenton Mudd. We can only pray.
Sadly, the second season blast off wasn't quite of the same high-octane standard as we saw the end of the first season, but that's OK. Carol Kane's character, Chief Engineer Pelia, is a new species to "Star Trek" — she's a Lanthonite and supposedly the species not only lives well past 100 years old, but they also lived undetected amongst humans on Earth for centuries. Kane's character seems to represent the comic relief, which when compared to Lt. Hemmer's arid-dry wit, might quickly become annoying, but it's only episode one so far.
This week's episode, entitled "The Broken Circle," has been written by long-time "Strange New Worlds" involvees Henry Alonso Meyers and Akiva Goldsmith and directed by another, Chris Fisher, all of whom were heavily involved in the first season, so that's a good sign. Hopefully Season 2 won't follow the same pattern adopted by Paramount for the production of "Picard" where different directors were each given two episodes, because all we got was a significant variation in styles that made an already thin-stretched storyline even harder to enjoy.
The showrunners have chosen to make the relationship between Spock and Chapel very much the focus of this second season premiere and sadly, Pike disappears after the opening credits. Aside from the notion of maybe teaching the Transporter Chief basic CPR, since he or she is almost always the first person to be in a position to treat wounded incoming personnel and maybe an explanation as to what that drug was and why isn't used more frequently on away missions, this was still a solid start.
Also, as far as "your thing" goes, Jean-Luc kind of had two, so he was cheating a little bit ("make it so" and "engage"), "let's fly" is truly awful, Captain Styles (James B. Sikking) always had the best runner up spot, with a very focused and serious "execute." Maybe it's time to stop hanging a lantern on this and let one come along more naturally.
"Strange New Worlds" and every episode of every "Star Trek" show currently streams exclusively on Paramount Plus in the US. Internationally, the shows are available on Paramount Plus in Australia, Latin America, the UK and South Korea, as well as on Pluto TV in Austria, France, Germany, Italy, Spain and Switzerland on the Pluto TV Sci-Fi channel. They also stream exclusively on Paramount Plus in Italy, France, Germany, Switzerland and Austria. In Canada, they air on Bell Media's CTV Sci-Fi Channel and stream on Crave.
Follow Scott Snowdenand follow @Spacedotcomon Facebook and Instagram.