Cinematographers are often called "painters of light," and that's an apt description of Benji Bakshi ("Dragged Across Concrete," "Bone Tomahawk"), the instinctive director of photography on Paramount+'s "Star Trek: Strange New Worlds."
This bold sci-fi series' second season just launched on June 15 and is employing a shared schedule of cinematographers. Bakshi is sharing this year's 10-episode run with veteran DP Glen Keenan, CSC ("Star Trek: Discovery").
Besides conjuring up Hollywood magic with the camera, Bakshi is also a world-class cellist who uses his musical aptitude to compose and conduct masterful imagery peering through his arsenal of lenses to frame the perfect composition. Pairing his love of music with keen interests in science and astrophysics, Bakshi delivers a rare stylized gloss to "Strange New Worlds." His recently aired episodes include the acclaimed "Ad Astra per Aspera" and "Among the Lotus Eaters."
Related: 'Star Trek' streaming guide: Where to watch the 'Star Trek' movies and TV shows online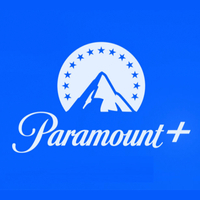 Watch Star Trek: Strange New Worlds on Paramount Plus: Get a one month free trial
Get all the Star Trek content you can possibly handle with this free trial of Paramount Plus. Watch new shows like Star Trek: Strange New Worlds and all the classic Trek movies and TV shows too. Plans start from $4.99/month after the trial ends.
Space.com chatted with Bakshi regarding his creative mission aboard the Enterprise and within the "Strange New Worlds" universe, his preferred tools of the trade, the enduring positivity of "Star Trek" and carving out a distinctive look for his episodes.
Space.com: What did showrunners Akiva Goldsman and Henry Alonso Myers discuss with you about the series' preferred visual style and cinematic tone?
Benji Bakshi: They call it "Lawrence of Arabia in Space." They're excited about this feeling of throwback, and the success of this throwback feeling is clarity. Call it nostalgic or historical films of the past, the ones that were successful stand the test to time. My style is, I want maximum story per frame. What makes a good image? There's a shaping to the light that's telling you a story; otherwise it's just arbitrary. They wanted an economy of story, and I feel that the positive response that's now happening with the series is that viewers feel they're getting a lot of story in each episode. They can digest it and are excited about how it's going to progress.
Space.com: Season 2 is a beauty to behold, even more so than the first season. What tools do you utilize to capture that colorful, refreshing sci-fi imagery?
Bakshi: It's shot on an Alexa LF, which is a large-format camera. It uses British optics from Cooke. They're large-format anamorphic in a lens series called Special Flare, which is very rare and only used in certain circumstances. Together, this entire camera package is enormous and heavy. You think about digital as always shrinking the package and giving you more flexibility. It's possible, but we've gone the other way.
We use bigger cameras because they have bigger processors so we can do higher resolution at higher frame rates and less compression. We want the phenomena and optical feeling of the large format, which gives even a close-up a feeling of bigness because you're using a physically larger lens. And that translates to a small screen.
Space.com: What were the challenges and rewards of shooting Season 2?
Bakshi: This is an alternating DP show, which is pretty common. Glen Keenan did the pilot in the first season and he's done other "Star Trek" and he set things up in a wonderful way. But each episode is basically a different genre. We're encouraged to use the ship as a mood board of the emotion of the episode. There's almost no rules to it. If you really track it, every room can have different looks, and that gives us a lot of freedom and sets the show apart. The showrunners and Chris Fisher, the supervising director, and even Glen were attracted to the variety of work I'd done in features.
Space.com: Why is "Star Trek: Strange New Worlds" such an enticing canvas for you to work your magic on as a moviemaker?
Bakshi: It's like a movie every episode. That's what I love about it. The viewpoint of "Star Trek" is longevity. There's an understanding that anything created is probably going to last a long time and be in the canon of "Star Trek," which has lasted almost 60 years. So whatever we make should be thought of as permanent, and not necessarily from the technicals, but the stories and their depth and level of emotion that all the creative collaborators deliver. With the freedom we have to see the broader story, there's almost unlimited room to add to the story.
Episode 2 was a courtroom drama, so it was all about a sense of tension. We used techniques like keeping Una, Rebecca Romijn's character, always obscured, whether it was the glass of the railing, or the table in front of the shot, or someone blocking her. She wasn't able to open herself until she finally took the stand at the end of the episode and was there revealed to everyone.
Space.com: How did your talent and affinity for music transition into the artistry of light you work in as a professional cinematographer?
Bakshi: I'm a third-generation classical musician, a cellist, and I spent my younger years dedicated to that and touring the world in youth orchestras and doing string quartet competitions. Along the way I found this passion for telling stories using a camcorder, inspired by the movies I saw, and realized that the visual is such a strong tool.
I'm actually more of a visual person than I am a musician. But the creative process translated directly for me. In film school they handed me a Bolex 16mm film camera and a light meter and told me to go create the images. So here I was holding a new instrument and learning it technically and creating an emotional response from an audience, exactly as I was doing with music. It's like I'm making visual music.
Space.com: What does "Star Trek" mean to you, and what were your associations with the franchise growing up?
Bakshi: "Star Trek" has a positive message and talks about a positive future. It still has its problems politically and all the challenges the crew has to deal with. But it's showing that humanity has made it through. It's one of the rare sci-fis to do that, and it's nice to be around it. Dystopia immediately brings fear and drama to an audience.
I was introduced to "Star Trek" watching "The Next Generation" on reruns. "Star Trek" became a staple of what science fiction really is. I was always drawn to the level of detail that the characters and worlds were dealing with. The challenges they represent, worlds coming together, personalities and values, really stood out as the thing that was always there. "Star Trek" was always there, and I'm so excited I now get to continue that world and reinvent it in the way all of us can contribute.