This summer, for Marvel Comics' major-event miniseries, "Star Wars: Dark Droids," legions of intelligent machines across the galaxy will come under the debilitating and program-altering effects of a deadly malicious force known only as the Scourge.
As revealed back in April at "Star Wars" Celebration Europe, "Star Wars: Dark Droids" will be a five-issue title penned by polished "Star Wars" author Charles Soule ("The High Republic: Light of the Jedi") then matched with energizing artwork via Brazilian illustrator Luke Ross ("Gen 13," "Green Lantern," "Star Wars: Darth Maul") and a droid-cluttered main cover from Leinil Francis Yu.
Marvel's "Dark Droids #1" comes alive on Aug. 3, 2023 before infecting other popular "Star Wars" comic series to form a network of interconnected crossovers, ongoing titles and one-shots with "Star Wars," "Star Wars: Darth Vader," "Star Wars: Doctor Aphra" and "Star Wars: Bounty Hunters."
Related: 'Star Wars: Dark Droids' brings robotic horror to the galaxy far, far away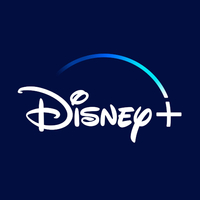 Watch all things Star Wars on Disney+: $7.99/month or $79.99/year
Sign up to Disney+ to watch Return of the Jedi, along with every other Star Wars movie and TV shows on there too including The Mandalorian, Obi-Wan Kenobi, and more.
Here's the official synopsis:
In "Dark Droids," a mysterious new threat called the Scourge corrupts droids, cyborgs and everything in between, spreading chaos throughout the galaxy. Ajax Sigma, who first appeared in last year's "Star Wars: Revelations #1," will play a role in the saga — though his true intentions remain unknown.
As revealed above in this fear-filled sneak peek gallery, we've got the latest set of special "Scourged" variant cover previews from artist Rachael Stott to share, showcasing the likes of C-3PO, K2-SO, RA-7 and even the electronically augmented Beilert Vance and Darth Vader. These five targeted covers will roll out for each of the five issues in the main "Dark Droids" event series this summer.
The horror-infused storyline of "Dark Droids" occurs between the events in "Star Wars: The Empire Strikes Back" and "Star Wars: Return of the Jedi."
This destructive entity is sure to cause complete havoc for the Empire and the Rebellion when the corruption ripples throughout the "Star Wars" universe, as Scourge runs rampant within miles of microcircuitry and powerful processors.
"Star Wars: Dark Droids #1" plugs into comic shops and online retailers on Aug. 3.