Light pollution is rampant and increasing. However, despite North America being one of the most light-polluted places on the planet, there is a definite east-west divide.
In fact, go explore the Colorado Plateau — a region of mesas, tablelands, valleys and canyons that covers Arizona, Utah, Colorado and New Mexico — and you'll find the ideal combination of low population density and very high elevation. Add iconic red rock formations and dozens of International Dark-Sky Association and there are few better places for a stargazing or astrophotography safari.
However, you need to carefully plan a night sky road trip, both in terms of route and timing, to get the best of what this enchanting area offers. In this article, we will guide you step-by-step on planning the most unforgettable stargazing road trips across the region's stunning landscapes. With a rare annular solar eclipse on Oct. 14, 2023, visible from eight U.S. states across the, there's never been a better time to plan a trip across the U.S. Southwest.
Related: 21 amazing dark sky reserves around the world
Finding dark places
Top telescope pick!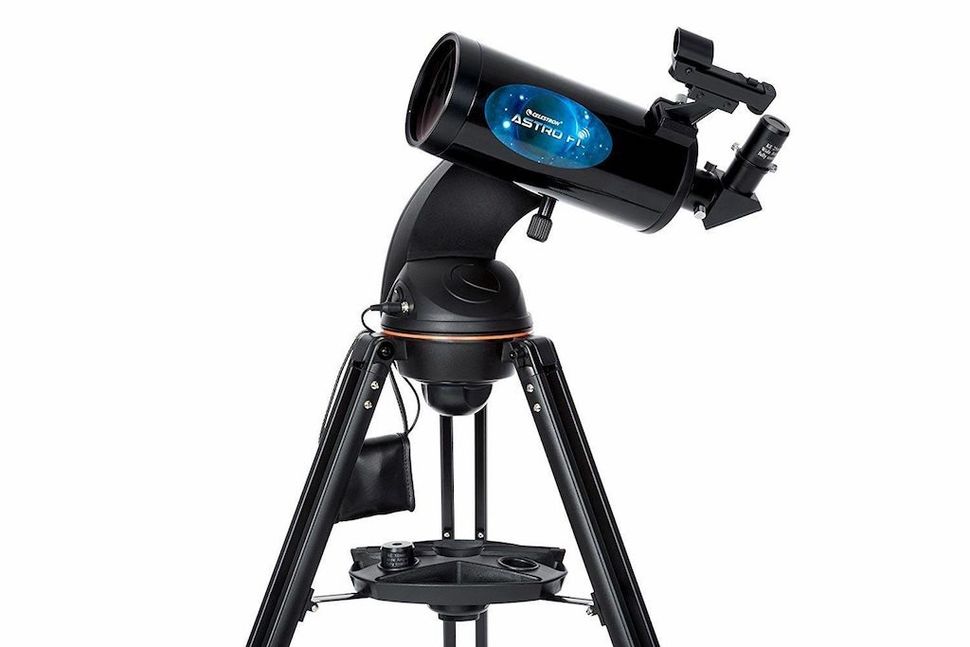 Looking for a telescope to see the features of the stars, moon and planets up close? We recommend the Celestron Astro Fi 102 as the top pick in our best beginner's telescope guide.
You could visit this region without ever setting foot in a National Park or State Park, a huge number of which have protected night skies. After all, many campgrounds overseen by the Bureau of Land Management and the U.S. Forest Service are just as dark as anywhere else. You can also just check a light pollution map.
However, if you want to book campgrounds with facilities or lodging in advance, take advantage of organized stargazing activities by park ranger or you're after some iconic nightscape astrophotography these dark sky destinations are not to be missed. Some of the most famous in this region include Grand Canyon National Park in Arizona, Bryce Canyon National Park and Arches National Park in Utah, but that's just scratching the surface.
If you're looking for a telescope or binoculars to observe the night sky, our guides for the best binoculars deals and the best telescope deals now can help. Our best cameras for astrophotography and best lenses for astrophotography can also help you prepare to capture the next skywatching sight on your own.
Observatories and organized stargazing
The Colorado Plateau has been a mecca for astronomers and stargazers for decades. So it's no wonder that some of the most famous observatories in the US are situated here. They include Kitt Peak National Observatory in Tucson, Arizona, the Very Large Array in Socorro, New Mexico and Lowell Observatory in Flagstaff, Arizona. Although most of these institutions have visitor's centers and organize observing nights for the public, you'll want to plan that in advance.
Also consider visiting smaller observatories and those committed to outreach, such as Stellar Vista Observatory in Kanab, Utah, Smokey Jack Observatory in Westcliffe, Colorado and Gunnison Valley Observatory in Colorado.
Lastly, don't overlook organized astronomy and stargazing tours offered by private companies, which are often run by passionate individuals keen to share their wonderful night skies with visitors. Great examples include RedRock Astronomy in Moab, Utah, Dark Ranger Telescope Tours near Bryce Canyon, Utah and Stellar Adventures in the Sonoran Desert, Arizona, but there are many more.
Stargazing road trips: Suggested itineraries
Here are a few suggested road trip routes that make geographical sense. All visit International Dark Sky Parks, observatories and other attractions with a cosmic angle. You can use motels and lodging (the latter often in wood cabins in national parks), but consider renting an RV or camping to get the full starry sky experience.
Wherever you choose, be sure to leave about 10 days before the new moon so you experience true dark skies (double-check that you'll avoid the week before the full moon when night skies are bleached).
1. Sin City to the Mile High City
A one-way car or RV rental on a trip between Sin City and Mile High City is best done slowly such is the wealth of dark skies.
From Las Vegas the first stop is Zion National Park followed by the hoodoos of busy Bryce Canyon National Park (don't miss the excellent astronomy program on Fridays and Saturdays in summer) and the spires of the empty Kodachrome Basin State Park. Now comes the remote part, with the vast wilderness of Grand Staircase-Escalante National Monument available to the east as Scenic Byway 12 takes you to Capitol Reef National Park (and its night sky program), perhaps via the super-dark Calf Creek Campground. Next comes the other-worldly Goblin Valley State Park before you hit Arches National Park, Canyonlands National Park and Dead Horse Point State Park.
If you're in a rush to get to Denver then take Interstate 70 and stop off only at Colorado National Monument. If you have more time head into the mountains for Black Canyon of the Gunnison, being sure to book in advance for the public Gunnison Valley Observatory. A final option on the way back to Denver is Smokey Jack Observatory in Westcliffe.
2. Trail of the Ancients and archaeoastronomy
When you stargaze from the ancient landscapes of the Four Corners region you're standing on the shoulders of giants, with the Ancestral Puebloans' knowledge of how the night sky changes astounding.
You can see ancient buildings aligned with the stars and much more on the Trail of the Ancients tour, whose core is a 116-mile trail along Scenic Byways that takes in the six prehistoric villages of Hovenweep National Monument and the cliff-dwellings of Mesa Verde National Park, both of which are International Dark Sky Parks. However, with a few more days you can also visit Chaco Culture National Park, home to kivas, a pictograph thought to depict the supernova that caused the Crab Nebula and a petroglyph that could be an eclipse … as well as a night sky program. Very close to the Trail of the Ancients are the dark skies of Natural Bridges National Monument and Goosenecks State Park while Monument Valley Navajo Tribal Park — though not a designated dark sky park — will be hard to resist.
3. Skiing and stargazing in Utah
Between November and April, Utah has some of the best skiing and stargazing in the world, so why not combine the two?
A great place to base yourself is in the Ogden Valley northwest of Salt Lake City. Here, shielded by the Wasatch Mountains is North Fork Park, an International Dark Sky Park, next to Ogden Nordic Ski Resort. Close by is the low-key and beautiful Powder Mountain — one of the largest ski areas in North America — while to the south is Huntsville, home to Compass Rose Lodge, a boutique hotel with the impressive Huntsville Astronomic and Lunar Observatory (HALO) on top (Starwalk Tours are available).
After you've also skied Snowbasin just to the south, and possibly Sundance, drive four hours southeast to take advantage of cool temperatures and clear skies over Arches National Park, Canyonlands National Park and Dead Horse Point State Park.
For more information and guidance for a Utah-based stargazing trip, the tourism website VisitUtah.com has a wealth of useful resources.
4. The Great Western Starry Way
Promoted by the Colorado Plateau Dark Sky Cooperative, this epic stargazing journey travels Glacier National Park in Montana to Grand Canyon National Park in Arizona, stopping off everywhere from Yellowstone National Park and the adjacent Grand Tetons National Park in Wyoming, Craters of the Moon National Monument in Idaho before visiting a mess of national parks across Utah and Arizona.
5. Tucson to Albuquerque
This long journey takes in some of the best-known and least-known stargazing destinations in the U.S. Southwest, encountering some of the darkest skies in the world.
After attending some observing programs at Kitt Peak National Observatory and SkyNights at the Mt. Lemmon SkyCenter near Tucson, head north for dark skies at Oracle State Park or Tonto National Monument in the Sonoran Desert before swerving Phenix to aim for one of the International Dark Sky Communities in the red rock villages of Cottonwood, Oak Creek or Sedona (the latter is home to Sedona Star Gazing tours).
Next comes Flagstaff, Dark Sky City and home to the fabulous Lowell Observatory. After a day treading its Planet Walk, Galaxy Walk and checking out the Pluto Discovery Telescope return after dark to use telescopes at its excellent Giovale Open Deck Observatory. The next stop is the South Rim of the Grand Canyon National Park for a few nights (there's a star party each June). Head back to Flagstaff and on to Meteor Crater — the best-preserved meteorite impact site on the planet — before staying overnight at Petrified Forest National Park.
Related: 10 Earth impact craters you must see
Consider a daytime visit to the Very Large Array short of Magdelena before cutting in to stay a night or two at the super-remote Cosmic Campground in the Gila National Forest, a precious International Dark Sky Sanctuary with hard-surface observing pads for telescopes and no artificial light for nearly 25 miles in any direction. From here return to Tucson via Mount Graham International Observatory (book a weekend tour in advance, offered mid-May through October). For one last look at the stars visit Kartchner Caverns State Park, Arizona, before returning to Tucson with stars in your eyes.