The Star Wars franchise has been off to an explosive first half of 2023, with The Bad Batch season 2 and The Mandalorian season 3 making a splash on Disney Plus, and Star Wars Jedi: Survivor wowing most fans who are into gaming as well. Before the next live-action series, Ahsoka, arrives in August, we've got another major release in the second volume of Star Wars: Visions, which has dropped on Disney's streaming platform just in time for May the 4th.
This time around, the (non-canon) anthology of animated shorts is comprised of works from all over the world – Volume 1 was all about anime from Japanese studios – across a variety of distinct animation styles, ranging from classical 2D drawings to claymation.
Mild spoilers ahead for each episode of Star Wars: Visions Vol. 2
The second season of sorts starts off colorful with Spanish studio El Guiri's "Sith", which unsurprisingly deals with the dark side of the Force and one former apprentice who's been trying to escape her master for reasons unknown. The main visual motif in this story is paint; our protagonist appears to be living alone, with just a trusty droid, on a desolate planet where she's trying to heal from past wounds by painting.
"Sith" has been quite prominent in Volume 2's marketing, but it may actually be one of the lot's weakest shorts. While visually compelling and even ingenious at times, the actual story and character work are spread too thin, and the major beats feel too "been there done that" to spark an emotional response from the viewers.
On the other hand, "Screecher's Reach" might be one of the strongest entries in Volume 2. Cartoon Saloon went with traditional 2D animation which often feels straight out of an overlooked Cartoon Network banger of old, but the studio went completely berserk in the second half, essentially turning this little adventure into more of a horror tale.
The events quickly take a dark turn in the best possible way, and even the Force-related elements don't go where you think they would. This is one big shocker that goes for the fences, and it makes us mad that we'll likely never see what comes after.
"In the Stars" marks the first of three shorts that used stop-motion, and it's a pretty good one at that. Punkrobot's story is one of those that could fit almost effortlessly into the Star Wars canon, as it presents an underdeveloped planet that's being exploited and corrupted by the Empire. With most of the humanoid civilization that lived on the planet gone, two sisters are trying to survive while remembering what their mother did for them.
In our humble opinion, one recurring issue with Star Wars: Vision across its two entries is that most studios chose to center on Force users, if not straight up doing Jedi vs. Sith over and over again. In Vol. 2, this recurring obsession is downplayed quite a bit, but there are still a handful of stories that would have felt more unique if they had dropped it altogether. Despite the unique visual approaches on display, many of these stories circle back to what canon Star Wars storytelling has been doing forever, and "In the Stars'' feels a bit uninspired because of that and despite all the work put into developing the setting and the character designs.
"I Am Your Mother" keeps the mother-daughter themes rolling with delightful claymation by renowned British studio Aardman. To no one's surprise, it's one of the most detailed and charming of the bunch. The setting seems to be post-Empire, with Wedge Antilles (voiced by Denis Lawson) making an appearance, as the story focuses on the recruitment of eager young pilots for the New Republic.
We'd be lying if we said we weren't expecting more from the race at the center of the episode – it often feels a bit too slow and awkward – but Aardman's signature comedy and knack for memorable characters are all there, and we'd have gladly watched a longer version of this one.
"Journey to the Dark Head" comes from South Korea's Studio Mir and is the sole anime short in this bundle. It's also the most expertly paced one of the bunch; a full-blown tale that feels grand and intimate at the same time while giving each of its two protagonists compelling character arcs. It looks fantastic too, if maybe a bit on the safe side.
This one is yet another short that, much like Volume 1's "The Ninth Jedi", could serve as the pilot episode for an ongoing series, canon or not. It largely feels like a legend from Old Republic times and packs much of the signature Star Wars spirituality fans love so much.
"The Spy Dancer" comes from France's Studio La Cachette. From the get-go, you can tell it's a Star Wars-themed homage to La Résistance's operations against the invading Nazis during World War II. Despite the highly stylized art, it'd be another easy sell as part of the canon; every alien and piece of Imperial equipment on display is faithful to what we've seen before in the franchise.
Much like "Journey to the Dark Head", this one also tells a perfectly paced and clean story which works great on its own while also setting up a continuation just in case. From the lush locales and action set pieces to the solid character work, La Cachette's short is bound to become a fan-favorite.
From India's 88 Pictures, we have "The Bandits of Golak", yet another exploration of the Force in a refreshing setting. While the overall structure is strong and the Indian influences mesh well with the mostly canonical Age of the Empire elements, the 3D animation used in this one looks a bit too much like what Lucasfilm's own animation teams have been doing for years. As a direct result, it ends up being mostly forgettable among much more unique shorts.
And again, "The Bandits of Golak" presents a kind of Star Wars story we've seen done countless times before, culminating with Jedi on Inquisitor action, so it all ultimately feels like a waste of a golden opportunity to leave a distinct mark on the franchise.
"The Pit" isn't much more interesting either. Expectations were high for the 2D collaboration between D'ART Shtajio and Lucasfilm, yet the story, while remarkably somber, doesn't go anywhere new and relies too much on its shallow commentary on slavery as the foundation of certain modern societies.
What's more baffling is the plain animation style, given it's a collaboration with the studio running things. But perhaps it'll mark a beginning for more 2D animation from Lucasfilm in the near future. We know there's been some fan clamor for it.
Finally, we have "Aau's Song" which comes from South African studio Triggerfish and perhaps offers the most unique story of Volume 2, with little to no action, instead focusing on a planet's rather chill relationship with corrupted kyber crystals that grow all over. Its stop-motion also does something different, with colorful characters made of wool and fabric plus a cohesive mix of varying styles for the scenery, effects, and backgrounds.
Besides the kyber crystals at the center of the story, "Aau's Song" doesn't do much with the Star Wars mythos, yet it packs more than enough distinctive qualities to soar above Volume 2's average level. We think it's a cute little tale and a cheerful note to end on.
Overall, this new set of stories feels more consistent and memorable, with most of them having something meaningful to say on top of their unique visual styles. While there are ups and downs for sure, we found ourselves enjoying the majority of these journeys into the unknown.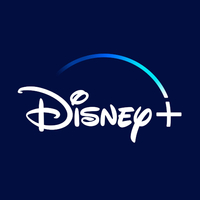 Watch Star Wars: Visions Vol. 2 on Disney+: $7.99/month or $79.99/year
Sign up to Disney+ to watch Star Wars: Visions Vol. 2, along with all the other Star Wars movies and TV shows on there, plus loads of other Disney, Marvel, and Nat Geo content too.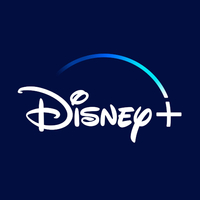 Disney+ Bundle (Disney+, Hulu (No Ads), & ESPN+: $19.99/month
Get even better value with the Disney+ bundle which also comes with Hulu (No Ads) and ESPN+ too.