Positive reverberations in the Force are mounting as the official launch date for "Star Wars Jedi: Survivor" looms ever closer to its spring arrival for PlayStation 5, Xbox Series X/S, and PC.
In anticipation of "Star Wars Jedi: Survivor's" newly-announced April 28, 2023 release, Respawn Entertainment, EA and Lucasfilm Games have unveiled fresh story details, a swashbuckling new trailer and key artwork for the long-awaited direct sequel to 2019's "Star Wars Jedi: Fallen Order."
"Survivor" was developed and produced by the talented crew at Respawn under the solid leadership of game director Stig Asmussen. This next adventurous chapter in the Jedi Knights' complex mythology chronicles the galactic quest of the seasoned Jedi Cal Kestis (Cameron Monaghan) whose dedication to the noble order carries the promise of a brighter tomorrow.
Related: Everything we know about Star Wars Jedi Survivor: release date, plot & more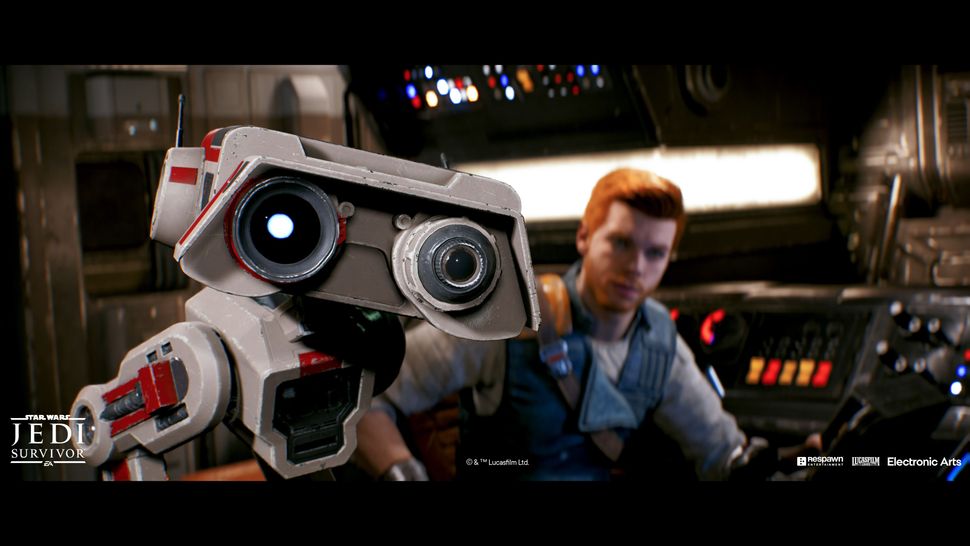 "Star Wars Jedi: Fallen Order" began its own storyline with Kestis dedicated to helping reform the Jedi clan following the Empire's devastating Order 66 that attempted to exterminate the fabled space warriors from the universe forever.
"Survivor" picks up events five years down the "Star Wars" timeline and chronicles the ongoing trials of Cal Kestis and his trusty droid BD-1 as they dodge Imperial forces commanded to hunt them down. The pressures of being identified as the final surviving Jedi push Cal to commit to the cause while he seeks out advanced ancient powers that draw him into a deeper embrace of the Force.
Here's the official updated synopsis:
The dark times are closing in as Cal Kestis seeks out a safe haven far from the reach of the Empire. Five years after the events of Star Wars Jedi: Fallen Order, a more mature Cal Kestis must look beyond his lightsaber to find his destiny in the shadow of the Empire. Familiar friends and new allies - Cere Junda (Debra Wilson), Greez Dritus (Daniel Roebuck), Merrin (Tina Ivlev), and the newly introduced mercenary Bode Akuna (Noshir Dalal) - stand by Cal's side against the Empire and galaxy's most ruthless foes. Cal's quest will take him to new planets and familiar frontiers in the Star Wars galaxy, including Koboh, which is the home of the Bedlam Raiders.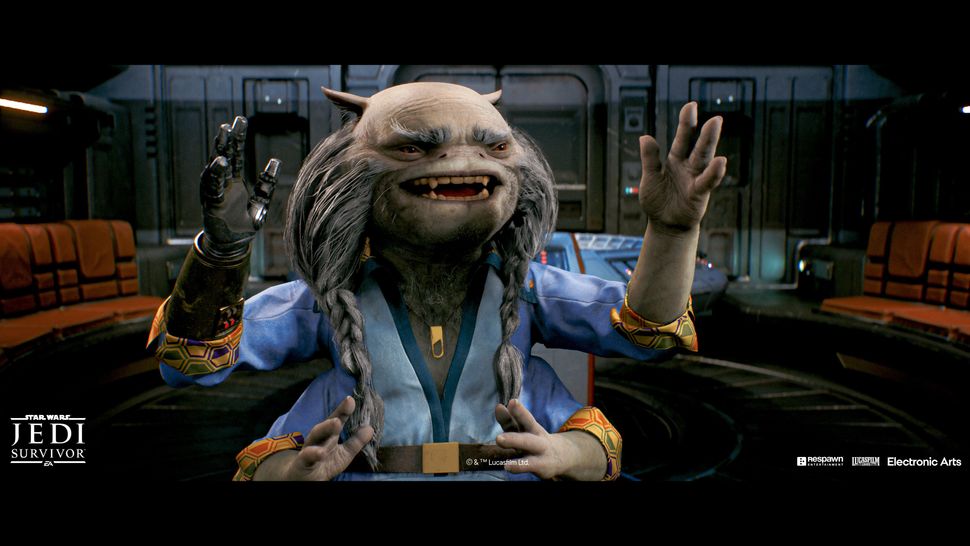 "Even before completing 'Jedi: Fallen Order,' our team had a vision of how to carry the adventure for Cal, BD and the crew into the sequel," said Respawn game director Stig Asmussen in a statement. "For 'Jedi: Survivor,' we are working in lockstep with Lucasfilm Games to build on the legacy of 'Jedi: Fallen Order.' We're leveraging advanced technology to create more dynamic Jedi combat and cinematic storytelling to expand on Cal's story as he matures and survives during the dark times."
Look into the fire when "Star Wars Jedi: Survivor" blasts into our solar system on April 28 for PlayStation 5, Xbox Series X/S and PC.
Follow us @Spacedotcom, or on Facebook and Instagram.