Gamers chomping at the bit to play the upcoming "Star Wars Jedi: Survivor" video game next month will have to wait a bit longer, as the development team recently shared news that the game would be delayed and offered up the new release date of April 28, 2023.
Respawn Entertainment, Electronic Arts and Lucasfilm Games' "Star Wars Jedi: Survivor" is the hotly anticipated sequel to 2019's "Star Wars Jedi: Fallen Order" that space opera gaming fans can't wait to get their mitts on.
Its intense storyline extends renegade Jedi Cal Kestis' ongoing battle against the Galactic Empire following the despicable Jedi extermination plan called Order 66.
Related: Best space games 2023: Outer Wilds, No Man's Sky, Kerbal Space Program and more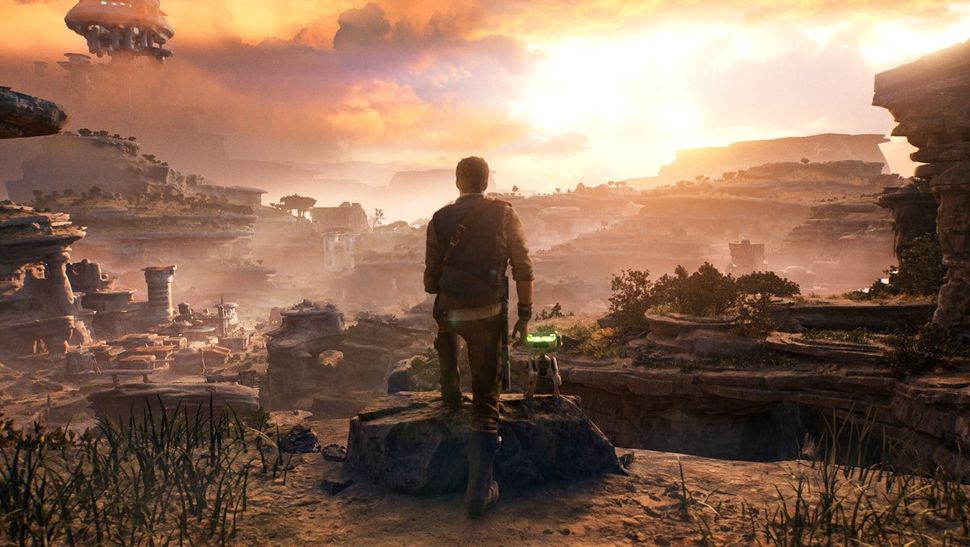 As with many high-profile video games for billion-dollar intellectual properties like "Star Wars," issues arise during its testing phases that illuminate certain problems that must be addressed prior to its unveiling in the worldwide marketplace.
This is the apparently case for "Star Wars Jedi: Survivor," with Wednesday's (Feb. 1) online announcement that the sequel's launch date will be pushed back six weeks for further fine-tuning, debugging and polishing efforts. Here's the statement issued by game director Stig Asmussen via the official EA Star Wars Twitter account: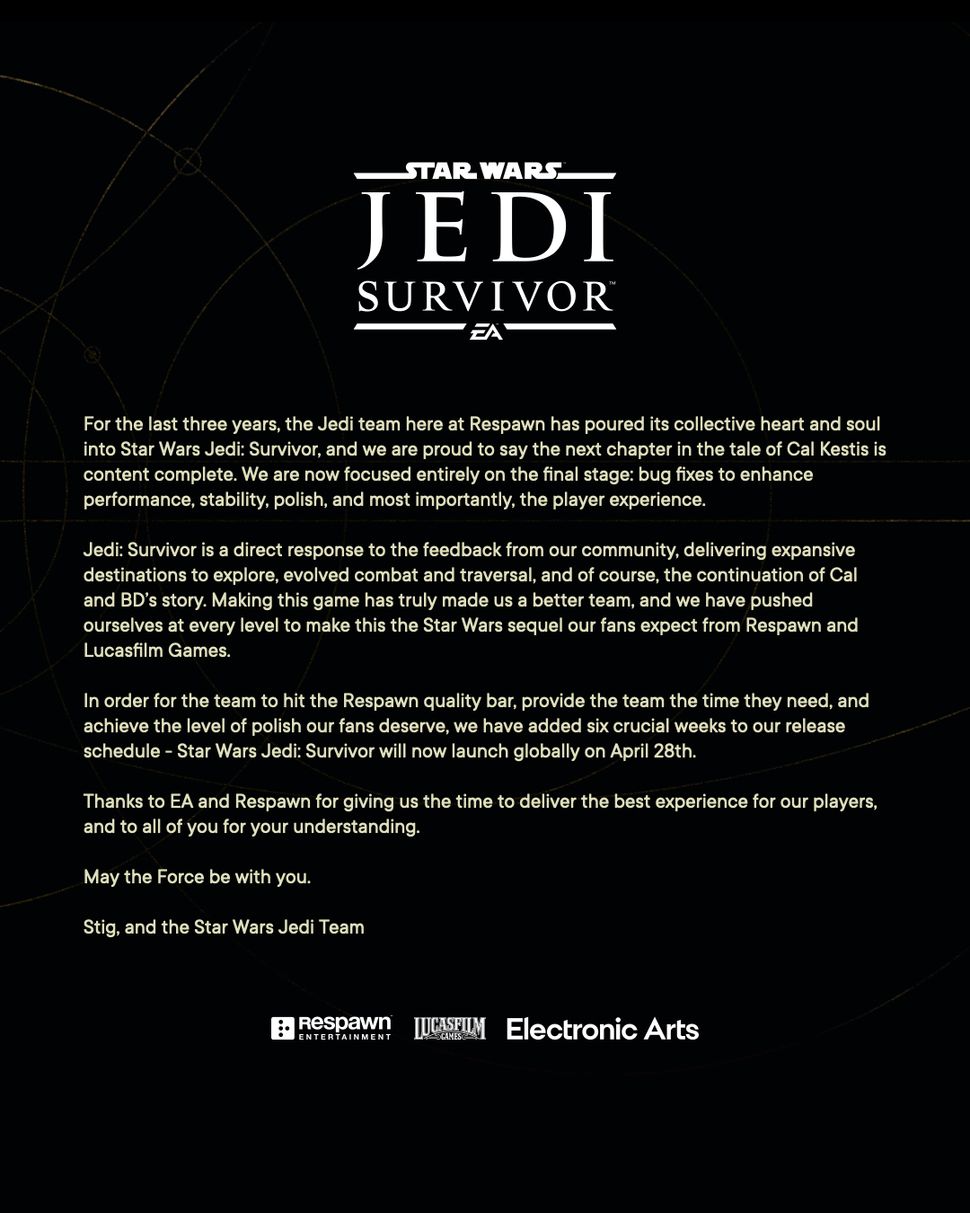 "Survivor" is best described as a single-player quest that follows driven Jedi Knight Cal Kestis and his droid buddy BD-1 as they clash with Imperial forces while trying to defend the galaxy against an encroaching evil. As they criss-cross the spaceways in an effort to escape the Empire's unrelenting wrath, Cal hooks up with new allies like the mercenary Bode Akuna and his former crewmate Cere Junda.
Check out the gameplay synopsis:
"Continue Cal's Journey — No longer a Padawan, Cal has come into his own and grown into a powerful Jedi Knight. Carrying the memories and expectations of the Jedi Order with him, his crusade against the Empire has only become more perilous. The Dark Times are closing in — with enemies new and familiar surrounding him, Cal will need to decide how far he's willing to go to save those closest to him."
"Star Wars Jedi: Survivor" drops for PlayStation 5, Xbox Series X/S, and Windows on April 28.
Follow us on Twitter @Spacedotcom or Facebook.