The Mandalorian Din Djarin and his diminutive companion Grogu are back.
The upcoming battle for the Mandalorians' home planet of Mandolore is intensifying as witnessed in the newest trailer for "The Mandalorian" Season 3. In anticipation of the smash "Star Wars" series return on March 1, 2023 on Disney+, here we're treated to a somber reflection of the uncertain state of the galaxy far, far away as Pedro Pascal's notorious bounty hunter Din Djarin is reunited with Grogu, (or Baby Yoda) and is on a beeline back to Mandalore.
"Our people are scattered, like stars in the galaxy," a disillusioned Mando muses in the new teaser. "What are we? What do we stand for?"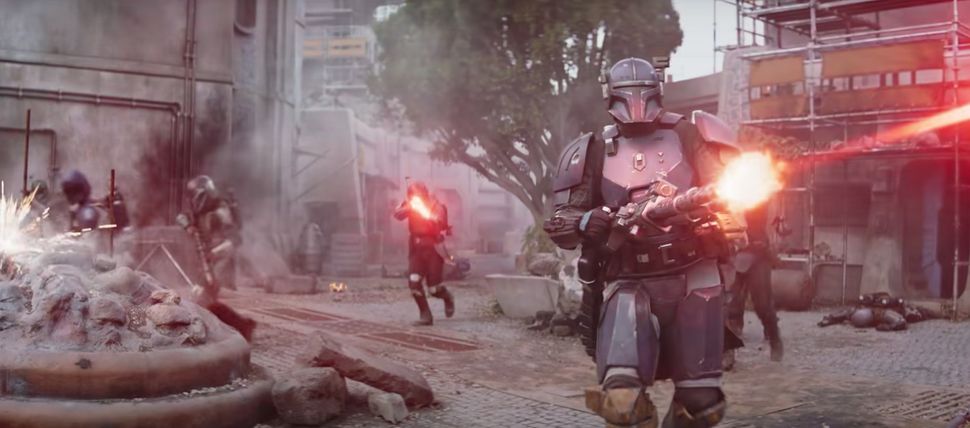 En route to his adopted homeworld at lightspeed and beyond through a silvery-blue hyperspace tunnel, we see Djarin and Grogu in their souped-up N-1 Starfighter as he explains the reason for the trip to Mandalore and his hopes for redemption.
Booted out of his warrior tribe for removing his helmet and revealing his face in Season 2, Mando's path to redeeming himself lies at the sacred Living Waters within Mandalore's ruins as dictated by The Armorer (Emily Swallow).
Besides images of battle-ready, rocket-packed Mandalorians in combat, we also see glimpses of a wide array of droids and aliens like barrel-shaped astromechs and tall protocol droids, a Salacious Crumb-type Kowakian Monkey-Lizard, and Anzellans similar to the kooky droidsmith Babu Frik.
The amiable Greef Karga makes a quick appearance in this stirring trailer as well, before a parting shot of Grogu in his hover-pod eliminating a hairy multi-eyed creature at the mouth of a rocky cavern with his newly-refined Force powers.
In addition to Pedro Pascal reprising his role as Din Djarin, this third outing for Lucasfilm's sci-fi sensation created by Jon Favreau also stars Katie Sackhoff as Bo-Katan Kryze, Carl Weathers as Greef Karga, Tim Meadows and Christopher Lloyd in unnamed cameos, Nick Nolte providing the voice of Kuill, Giancarlo Esposito as Moff Gideon, and Temuera Morrison as Boba Fett.
"The Mandalorian" blasts into its eight-episode Season 3 starting on March 1, 2023 directed by Rick Famuyiwa, Rachel Morrison, Lee Isaac Chung, Carl Weathers, Peter Ramsey, and Bryce Dallas Howard.
Follow us @Spacedotcom, or on Facebook and Instagram.