The new trailer for "Star Wars: Ahsoka" has given us a first look at the live-action versions of the heroes from the animated series "Star Wars Rebels."
The teaser, which debuted at Star Wars Celebration in London today (April 7), reunites Mandalorian warrior Sabine Wren (Natasha Liu Bordizzo), ace pilot Hera Syndulla (Mary Elizabeth Winstead) and — very briefly — trainee Jedi Ezra Bridger (Eman Esfandi) for an all-new fight against Imperial forces. The show is set in the same part of the "Star Wars" timeline as "The Mandalorian," and focuses on Anakin Skywalker's former apprentice, Ahsoka Tano (Rosario Dawson). Having refused to train Grogu (aka Baby Yoda) when she crossed paths with Din Djarin in "The Mandalorian's" second season, she's now continuing her mission to track down infamous Imperial commander Grand Admiral Thrawn. You can find out everything we know about the Ahsoka TV series to prepare for the new show, which will air exclusively on Disney Plus.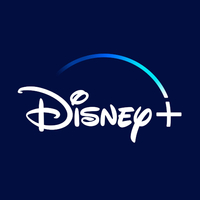 Watch Ahsoka when it launches on Disney+: $7.99/month or $79.99/year
Sign up to Disney+ to watch Ahsoka, along with every other Star Wars movies and TV shows on there too, plus loads of other Disney, Marvel, and Nat Geo content too.
The Chiss master strategist disappeared into the mysterious "World Between Worlds" in the "Rebels" finale but — even though we don't see Thrawn's face — the new trailer confirms he's very much back in action. Ahsoka even refers to him as "heir to the Empire," in a nod to the much-loved (but now non-canon) Timothy Zahn novels that introduced the character in the 1990s.
As has become standard with "Star Wars" projects, the trailer features plenty of familiar faces from that galaxy far, far away. Fans of "Rebels" will appreciate the sighting of a Loth Cat, while there's a live-action debut for Huyang, the ancient droid who helped Padawan learners construct their lightsabers in "The Clone Wars" (where he was voiced by "Doctor Who" star David Tennant). We also see the return of Genevieve O'Reilly's Mon Mothma, seen most recently in "Andor." Like Mothma, Ahsoka was pivotal in the formation of the Rebel Alliance that overthrew the Empire.
The trailer also introduces a new threat, in the form of a pair of red lightsaber-wielding dark side Jedi — Baylan, played by Ray Stevenson, and another (whose character name remains unconfirmed) played by Ivanna Sakhno. Indeed, with the Jedi Order all but wiped out — and "something dark" coming — it looks like Ahsoka will be on the front line in the ongoing battle between Jedi and Sith. And whatever unfolds here is likely to have big implications for the future of the "Star Wars" universe, as "Ahsoka," "The Mandalorian" and new show "Skeleton Crew" are building up to a climactic "cinematic event" movie directed by "Ahsoka" showrunner Dave Filoni.
Ahsoka debuts on Disney Plus in August.
Follow us on Twitter @Spacedotcom or on Facebook.