This year marks the 50th anniversary of the underrated "Star Trek: The Animated Series," which launched back in 1973 on NBC for just two seasons as a sophisticated Saturday morning cartoon with serious storytelling onboard courtesy of executive producers Gene Roddenberry and "The Original Series" writer D.C. Fontana.
To fortify CBS Studios and Paramount's official "Star Trek" Day 2023 celebrations on Friday, Sept. 8, "Trek" fans will have one more reason to cheer as the studio honors "50 Years of Star Trek Animation" with newly-minted "Star Trek: very Short Treks."
The first of these five retro-styled animated promotional spots blasts off this week for the global salute to the premiere of "Star Trek" on Sept. 8, 1966, alongside previously announced special events, as well as the first chapter of a new digital comic book series titled, "Star Trek: The Animated Celebration Presents The Scheimer Barrier."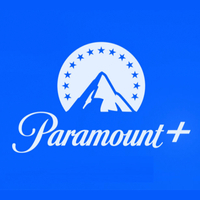 Watch Star Trek: very Short Treks on Paramount Plus: Get a one month free trial
Get all the Star Trek content you can possibly handle with this free trial of Paramount Plus. Watch new shows like Star Trek: Strange New Worlds and all the classic Trek movies and TV shows too. Plans start from $4.99/month after the trial ends.
Here's the detailed description:
"The 'very Short Treks' will feature previously announced fan-favorite characters voiced by cast members from across the 'Star Trek' universe, including icons Jonathan Frakes as Will Riker, Doug Jones as Saru and Armin Shimerman as Quark, and a new line-up of exciting voices, including Ethan Peck as Spock, Gates McFadden as Dr. Beverly Crusher, Celia Rose Gooding as Uhura, Connor Trinneer as Trip Tucker, Bruce Horak as Hemmer, Noël Wells as Tendi and George Takei as Sulu."
Creative consultant Casper Kelly came up with the marketing idea for "Star Trek: very Short Treks." Kelly is mostly recognized for the viral online hit "Too Many Cooks," his involvement for the "Discovery"-era shorts, "Star Trek: Short Treks," and his work with Cartoon Network's Adult Swim.
Check out the titles and schedule of when these bite-sized "Trek" nuggets roll out:
September 8 – "Skin a Cat"
September 13 – "Holiday Party"
September 20 – "Worst Contact"
September 27 – "Holograms, All the Way Down"
October 4 – "Walk, Don't Run"
The first "very Short Treks" animated spot and the initial installment to the "Star Trek" digital comic will appear on "Star Trek" Day, Sept. 8 at 10:00 a.m. PT / 1:00 p.m. ET exclusively on StarTrek.com and the official "Star Trek" YouTube channel.