This lens has wholly revitalized the APS-C lineup. This is the lens that crop sensor astro shooters have been waiting for. It's sharp, lightweight, affordable and produces fantastic results.
Pros
+

Small and light

+

Inexpensive

+

Very sharp
Cons
-

Niche focal length

-

No image stabilization
The Sony E 11mm f/1.8 lens was released as part of the 2022 lineup of ultra-wide angle lenses. The release was especially welcomed by crop sensor shooters because, until now, the widest focal length E mount prime lens was 16mm and 20mm — both of which being small pancake lenses with a widest aperture of f/2.8.
The 11mm f/1.8 is the ideal lens for beginner astrophotographers who are looking to take astrophotography more seriously and improve their skills but who don't yet have the budget to switch to full frame — or maybe just don't want to. It produces incredibly sharp images, is small and lightweight, and would be a brilliant addition to your kit if you are missing an ultra-wide angle lens and don't want to break the bank.
When paired with one of the best cameras for astrophotography, this lens performs brilliantly. Let's delve in and take a closer look.
Sony E 11mm f/1.8: Design
Incredibly small and compact
It doesn't feel plasticky
Features a custom button
If you're familiar with Sony products, you won't be surprised to hear that the quality of this lens is exactly what you'd expect from a Sony lens. While it's not quite as hardwearing and durable as a G Master, you can't expect it to be for the lower price. That said, it still has excellent build quality, and although it has plastic construction, it doesn't feel cheap or flimsy. It weighs in at just 181g, making it a dream to carry in your camera bag as it weighs practically nothing compared to some of the heavy hitters (no pun intended) in the full frame range.
It has an AF/MF switch which can sometimes feel a little stiff to operate (a minor gripe but worth noting if you are going to be wearing gloves) and even has a custom button, which is excellent for an APS-C lens.
The focus ring is smooth and quickly let us focus on stars. It comes with a lens hood; however, when the lens hood is attached to the front of the lens, it is visible in the field of view, rendering the lens hood utterly pointless unless you're planning to substantially crop your image.
Specifications
Compatibility: Sony E-mount
Focal range: Fixed at 11mm
Aperture range: f/1.8- f/16
Weight: 181g (6.4oz)
Size: 66 x 57.5 mm
Fully weather sealed: Yes
Filter size: 55mm
Another good design feature of this lens is that it can still fit a flat lens cap and therefore will fit front-mounted lens filters, even though it does have a rounded front element. Many wide and ultra-wide angle lenses have such a large, bulbous front element (the Sony FE 14mm G master as an example) that physically couldn't have a filter screwed onto the front, so you would have to use a rear-mounted filter on it — which means extra investment. Instead, the glass in this lens is set back slightly, so standard filters on the front work fine.
Sony E 11mm f/1.8: Performance
Very sharp images
Beautiful image quality at all apertures
Excellent tracking
The performance of this lens is nothing short of incredible. Particularly in some of the landscape shots we took, there was barely any barrelling or lens distortions that can sometimes make ultra-wide angle images look warped. The images are sharp from the middle to the edges and show very little vignetting or chromatic aberrations.
This lens is also a brilliant option for low-light shooting and astrophotography. Using the '500 rule' adapted to 300 for APS-C lenses, we were able to have the shutter open for 25 seconds with no star trailing, and the stars were pin sharp. We were able to bring the ISO down all the way to 1600 and still capture well-exposed images.
The autofocus and tracking on this lens are also very impressive. While it's doubtful you'll be using it for wildlife or portraits due to the ultra-wide focal length, it's brilliant at locking onto the eyes of both humans and animals and tracking them around the frame with ease. It's an incredibly versatile lens that will perform well for many different photography styles — architecture, cityscapes, landscapes and astrophotography.
Sony E 11mm f/1.8: Functionality
Fast f/1.8 aperture
No image stabilization
Weather sealed against water and dust
This lens boasts a widest aperture of a constant f/1.8, going up to f/ 16 at its smallest. This immediately makes it quite versatile, as it's bright enough to shoot in low light at f/1.8, and 99% of shooters rarely shoot above f/16 anyway, so you can shoot pretty much anything with it. Its closest focusing distance is 15cm from the sensor, and the 11mm focal length is a full frame equivalent of 16.5cm. We never thought we'd see the day Sony would release such a fast, wide and incredibly sharp lens for an APS-C camera.

It's also fully weather sealed against water and dust, which always gives peace of mind when out on shoots. However, if you're more of an astro-shooter, you're unlikely to be out shooting in wet weather. If you shoot landscapes or cityscapes with this lens, there's a good chance you may run into some adverse weather, so it always pays to have weather sealing.
One of the drawbacks of this lens is the lack of image stabilization. In many scenarios, this won't be that much of an issue because firstly; if you're an astrophotographer, you'd be using it on a tripod anyway, and second; the wide aperture of f/1.8 means you can shoot at faster shutter speeds in low light and ramp up the ISO more, so camera shake will be less of an issue. But when you consider that many APS-C camera bodies don't have in-body image stabilization, it does prove more of a challenge when trying to use longer shutter speeds handheld, and it also means it wouldn't be the best lens for videographers and vloggers.
Should you buy the Sony E 11mm f/1.8 lens?
Although this is a cracking lens, it does sit in a rather odd place in the market. If you're a hobbyist photographer who is happy with where they are at in terms of gear and setup and are looking to either fill a gap in their kit or dip their toe into the world of astrophotography but don't want to invest a considerable amount of cash on more professional setups, then this lens would be ideal.
That said, it is a very niche focal length, and one would likely only purchase it specifically if they wanted to use such a wide-angle lens — particularly when there are zoom lenses available that cover 11mm and would provide more versatility. This would make an excellent purchase for beginner astrophotographers who want an affordable wide-angle lens to improve their skills before they jump (and make the investment) to full frame.
If the Sony E 11mm f/1.8 lens isn't for you
This lens isn't for everyone, so if you need more flexibility or want a wide-angle lens but not quite as wide as 11mm, these alternatives may be of more interest.
For an ultra-wide angle lens without a fixed focal length, the Tamron 11-20mm f/2.8 lens is an ideal option for Sony APS-C cameras. It is slightly more expensive, but not extortionately so, and will afford you more zoom range flexibility and excellent color rendition. Although the aperture is only f/2.8, that is still more than enough for most types of photography and does still suit astrophotography, too. It weighs more than the Sony, although, at 335g, it's hardly going to break your back, which is still much lighter than many other lenses. Like the Sony, it's also weather-resistant.
Sticking with Sony, you could consider the other new wide-angle prime lens — the Sony 15mm f/1.4 G lens. As this is a G lens, it's expected to have better build quality and overall performance than the 11mm. Naturally, it is more expensive, but if you want crisp images with fantastic color, you cannot go wrong with a Sony G prime lens. It's not quite as wide as the 11mm, but you'll make up for what you lose in the 4mm of focal length with the wider aperture.
The final but more expensive option is the 16-55mm G lens, which is astonishing. It's one of the more expensive lenses in their lineup, but if you have the budget for it, there's not a lot this lens cannot do. The lower 16mm end is still a good focal length for astrophotography and still has the versatility to shoot other styles of photography that require up to 55mm. It's incredibly sharp and produces fantastic images, and it is a worthwhile investment if you aren't limited to just one photographic style.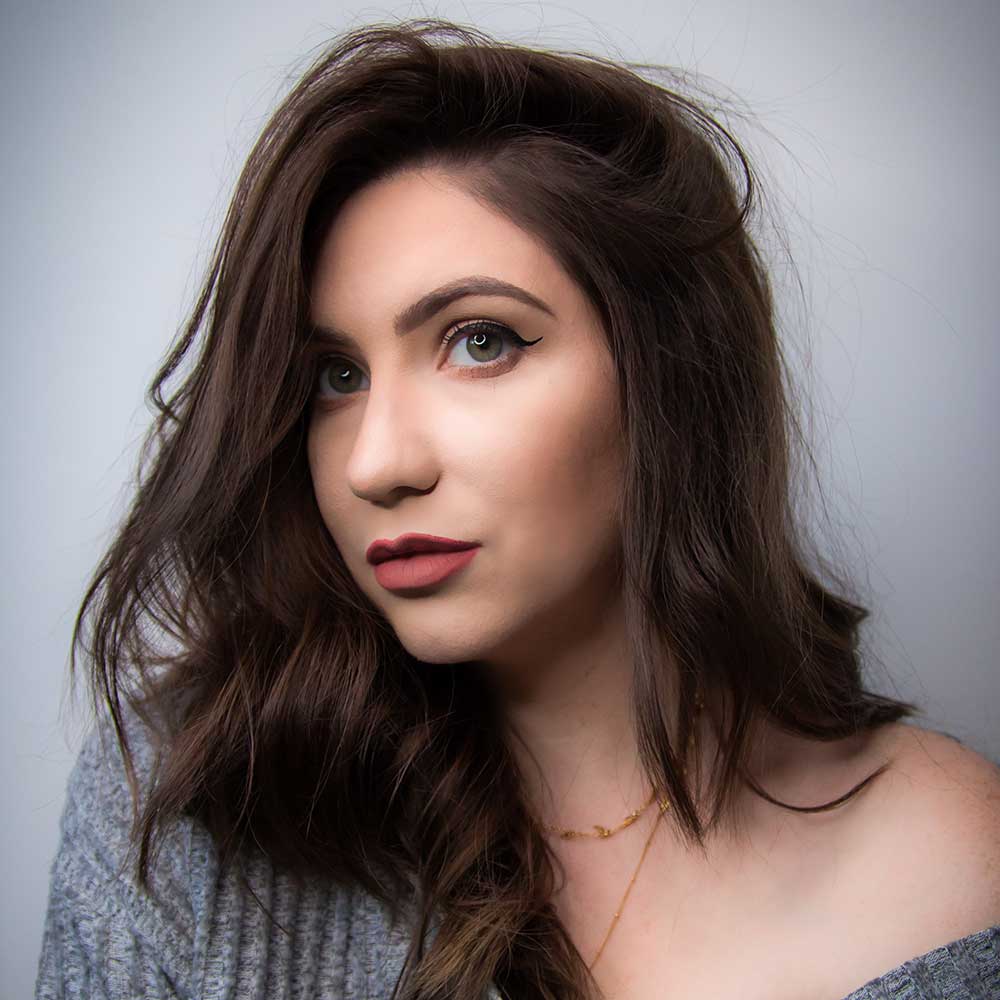 Kimberley Lane is a landscape & seascape photographer living in South Wales. Originally using photography as a way to cope with health issues, she aims to portray a feeling of calm and peace through her images. Her work has been featured in a number of national photography magazines.