If "Ant-Man and the Wasp: Quantumania" had you thirsting for more micro-miniature adventures, Marvel Comics has just the ticket to an ultra tiny universe with a comprehensive volume collecting years worth of its "Micronauts" comic books.
Mego's original line of "Micronauts" toys produced in the late 1970s was a revelation in a post-"Star Wars: A New Hope" marketplace, with futuristic plastic and die-cast metal action figures, vehicles and playsets featuring characters like Acroyear, Biotron, Space Glider, Time Traveler, Force Commander, and the evil Baron Karza and his intimidating black stallion, Andromeda. Existing in a fictional "Microverse," their jointed appendages and torsos could be mixed and matched to create sci-fi robots and alien creatures.
Sensing a need to capitalize on the appeal of space toys, Mego's "Micronauts" was adapted into a Marvel Comics series written by Bill Mantlo with artists Michael Golden, Howard Chaykin & Pat Broderick, with Steve Ditko & Rich Buckler. It emerged from the product lines' immense popularity and ran from 1979-86, years after Mego halted production and went bankrupt.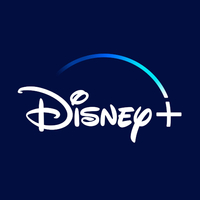 Watch all things Marvel on Disney+: $7.99/month or $79.99/year
Sign up to Disney+ to watch the Marvel Cinematic Universe and a wide range of other Marvel content including classic animated series.
Now from the unseen edges of inner space, Marvel Comics will reprint their full original "Micronauts" comics run for the first time ever in "Micronauts: The Original Marvel Years Omnibus Vol. 1." In a lead-up to this deluxe hardcover edition arriving in April of 2024, a facsimile issue of "Micronauts #1" will be on sale this September.
Here's Marvel's official description:
"From out of the Microverse, it's the Omnibus you thought could never happen! The subatomic superstars headlined a long-running series packed with rich world-building, fascinating mythology and big-scale, sci-fi excellence! With the series set in the main Marvel Comics universe, the Micronauts joined forces with the X-Men and the Fantastic Four and dared to go up against the likes of Doctor Doom, Arcade, and other iconic Marvel super villains.
"Helmed by writer Bill Mantlo, the Micronauts brought together the subatomic heroes of Homeworld and the Marvel Universe. Mantlo's rich character mythology and groundbreaking artwork by Michael Golden made the series an instant classic. In Micronauts, Commander Rann, Princess Mari, Biotron, Acroyear and Bug traverse the universe aboard the microship Endeavor as they struggle to free Homeworld from the tyrannical Baron Karza. Their exploits also bring them to Earth where our micro-sized heroes encounter big-time heroes and villains including the Fantastic Four, Doctor Doom, S.H.I.E.L.D., Captain Universe and Man-Thing. This Omnibus edition presents a stunning restoration, complete with letters pages and a host of bonus material, including house ads, original artwork and more."
"Micronauts: The Original Marvel Years Omnibus Vol. 1" gathers "The Micronauts #1-29" (1979) & "Annual #1-2" (1979) along with special material from "Micronauts: Special Edition #1-5" (1983).
This ambitious volume lands in April 2024 sporting a main cover by veteran artist Dave Cockrum and variants showcasing classic artwork by Steve Ditko, Butch Guice, and Michael Golden.