"Marvel Anatomy: A Scientific Study of the Superhuman" showcases more than 100 revealing portraits of some of Marvel's brightest and baddest comic book characters fortified with illuminating insights into these extraordinary icons' unnatural powers.
Last fall, Insight Editions published the cross-section collection wrapped in a Black Panther storyline and bolstered by superb medical illustrations from artist Jonah Lobe ("Skyrim," "Fallout"). Now a new 232-page hardcover Collector's Edition of this eye-opening examination of Marvel's mighty roster of caped heroes and vile villains
dropped this week with a $200 pricetag worth every nickel.
If you ever wanted to know what lurked beneath the skin of superpowered crime fighters, alien symbiotes, and villainous metahumans, this is a must-have reference manual to see what makes them tick.
Related: Marvel movies in order: chronological & release order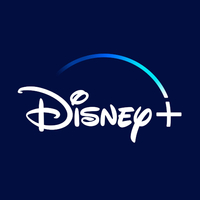 Watch all things Marvel on Disney+: $7.99/month or $79.99/year
Sign up to Disney+ to watch the Marvel Cinematic Universe and a wide range of other Marvel content including classic animated series.
Here's the official description of this impressive release:
"When Skrull forces use their shape-shifting powers to infiltrate Earth's defenses, King T'Challa must delve into Wakanda's scientific archives to determine which Super Heroes and Super Villains might be most at risk. With assistance from his brilliant sister, Shuri, the Black Panther explores the unique anatomical makeup of a vast range of super-powered individuals, unlocking the secrets behind their abilities.
"Featuring exclusive anatomical cutaway illustrations created by concept artist Jonah Lobe and writing by Marc Sumerak ("MARVEL Future Revolution") and Daniel Wallace ("The Jedi Path"), this deluxe book is a visually stunning journey into the powers of the Marvel Universe's greatest characters.
"This one-of-a-kind collector's edition contains three stunning, dynamic art prints of Super Heroes and Super Villains featured in the book, as well as a signature card signed by artist Jonah Lobe. Packaged in a gorgeously crafted clamshell case featuring never-before-seen artwork of Groot, this unique volume is an essential collector's item for every Marvel Universe fan."
"Illustrating a four-armed Vetruvian Groot (with Rocket on his shoulder!) was perhaps the most enjoyable capstone image that I could've imagined doing for this book," Lobe tells Space.com.
Lobe added that it's not just the gorgeously rendered scientific drawings of the superheroes that has people hooked, but the details the book includes. "The best feedback that I've gotten on "Marvel Anatomy" doesn't actually have anything to do with the anatomy, but with the characters themselves; people tell me that I captured the real, unfiltered personalities of this colorful cast," adds Lobe. "As a character artist, this is just about my favorite feedback to get."
"Designing the interior section of Iron Man's armor was a standout experience, to be sure, but my cross-section of the Eddie Brock/Venom connection has to be one of my favorite works in the book. My accompanying YouTube video 'WE ARE VENOM: The Biology of the Symbiotes' has garnered 100K views in just one week alone, which tells me that there's a real hunger to see more of this material in the world!"
Over 60 fan-tested Marvel luminaries grace the pages of this heirloom-quality book, including Spider-Man, The Hulk, Thanos, Mystique, The Thing, Wolverine, Iron Man, Squirrel Girl, Venom, Groot and dozens more. As an enticing bonus, Insight's Collector's Edition also comes complete with that tempting trio of never-seen 11" x 14" frameable art prints of Iron Man, Venom, and Groot.
"Marvel Anatomy: A Scientific Study of the Superhuman - Collector's Edition" is available now exclusively at Insight Edition's online headquarters.