2022 has so far seen the return, emergence, and revival of some great sci-fi movie franchises. From Jordan Peele's Nope to the prequel Predator epic, Prey, movie fans have been treated to some truly iconic scenes this year… and it's not over yet! As we work our way through the final days of 2022, there's more to come. And, rightly so, it would be amiss of us not to cast our gaze even further to the future by taking a look at the sci-fi movie offerings coming up in 2023.
It's certainly been a tumultuous time for movies in the post-pandemic landscape. More and more new releases are premiering exclusively on streaming platforms, delays are finally being stamped out, and box office numbers have been overwhelmed by the other ways that movie watchers now consume flicks. However, that doesn't mean that the upcoming movie schedules have become any less inundated with incredible releases. In fact, it's quite the opposite. We've got a lot of catching up to do and we're really getting through it.
Of course, movies aren't all that's on offer in the sci-fi realm. We have upcoming sci-fi TV shows jam-packed with greatness too. Plus, if you fancy heading to the archives and devouring some of the finest sci-fi movies then our best sci-fi movies of all time will give you something to chew on, as will . Hold fast for now though as we head into our upcoming sci-fi movies of 2022 and beyond.
Hellraiser
Release date: October 7, 2022
Cast: Hiam Abbass, Goran Visnjic, Jamie Clayton
The 1987 sci-fi horror, Hellraiser, is back with a reboot. Based once again on the novella by Clive Barker, The Hellbound Heart, it'll mark the 11th instalment in the Hellraiser franchise. It's been kept quite under wraps, but what we do know about the plot is that "a young woman faces the sadistic, supernatural forces behind an enigmatic puzzle box responsible for her brother's disappearance." This iteration of Hellraiser has been many years in the making, written by David S. Goyer who is famously known for his work on Blade and The Dark Knight, so you know it's going to be good. Whilst it was originally rumored that fans would see Doug Bradley reprise his role as Pinhead, with almost a decade since that news, it's now Jamie Clayton (Sense8) that will take on the iconic role instead.
Black Adam
Release date: October 21, 2022
Cast: Dwayne Johnson, Sarah Shahi, Pierce Brosnan
Dwayne "The Rock" Johnson storms into the DC Extended Universe as anti-hero, Black Adam. It's been a long time in the making with Black Adam originally set to appear in 2019's Shazam! as the titular character's archenemy. But, who is Black Adam? Well, origin story wise, he's Teth-Adam, a fighter from the fictional Khandaq, who is given powers by the Wizard Shazam as he seeks a home for his powers to protect ancient Egypt.
The powers prove too strong, imprisoned for 5,000 years, until now… in Black Adam, he's unleashed on the world, seeking revenge. Teaming up with a bunch of heroes like Atom Smasher, Hawkman, Doctor Fate, and Cyclone, who form the Justice Society of America, Black Adam will show us what being an antihero is all about.
Black Panther: Wakanda Forever
Release date: November 11, 2022
Cast: Martin Freeman, Letitia Wright, Angela Bassett, Lupita Nyong'o
Following on from 2018's Black Panther, the sequel Wakanda Forever picks up the thread of the MCU after the events of Avengers: Endgame. It is written and directed again by Ryan Coogler and has many of the cast returning to their roles in the Kingdom. With no recasting of T'Challa, played by Chadwick Boseman who tragically passed away in 2020, there's no exact plot revealed to where the story will go next.
What is known though is that fans will further explore the world, mythology, and history of Wakanda with flashbacks as well as an aquatic villain called Namor. This means a whole lot more action and adventure this time round. Pandemic delays and an on-set injury for Letitia Wright set this new MCU instalment back a bit, but as we near the end of 2022, we can step into Wakanda again soon.
Avatar: The Way of Water
Release date: December 16, 2022
Cast: Zoe Saldana, Sam Worthington, Kate Winslet
Avatar is reportedly the most expensive movie ever made and only lost its box office crown for the top-selling global release of all time in 2019 when Avengers: Endgame took top spot. 13 years on, we're getting Avatar 2 (officially titled Avatar: The Way of Water) with another incredible budget of 250 million dollars to bring the story back to life on the big screen.
Sam Worthington and Zoe Saldana reprise their roles as Jake Sully and Ney'tiri as we learn they've now formed their own family in Pandora. But all is not well in this sequel as an ancient threat forces them out of their home and ignites a war that must be fought against the humans. We've waited a long time for this one.
Distant
Release date: January 27, 2023
Cast: Anthony Ramos, Naomi Scott, Zachary Quinto
Andy (Anthony Ramos) is an asteroid miner who finds himself crash landing on an alien planet that a human wouldn't want to find themselves stranded on. He must navigate his way across the planet, all whilst running out of oxygen and being pursued by strange lifeforms, with hopes of finding the one other survivor, Naomi (Naomi Scott) whom he connects with over radio on his AI survival suit (voiced by Zachary Quinto).
It's not uncommon that sci-fi movies can leave us holding our breath (like Gravity or Interstellar), but Distant looks set to create a space where we could be doing it throughout the duration of the movie.
Ant-Man and the Wasp: Quantumania
Release date: February 17, 2023
Cast: Paul Rudd, Michelle Pfeiffer, Michael Douglas, Evangeline Lilly
Marvel's smallest superhero is back. Ant-Man and the Wasp: Quantumania brings back Paul Rudd alongside some big, big movie names. With delays hitting production, fans will have waited five years to see what's next for Ant-Man when it finally releases in February 2023. He's set to make a spectacular superhero return though marking the first movie to hit our screens from the MCU's Phase Five line-up. It's Quantumania as Ant-Man (Paul Rudd) and the Wasp (Evangeline Lilly) head into the Quantum Realm alongside the Wasp's parents, Hank (Michael Douglas) and Janet (Michelle Pfeiffer). In true Marvel fashion, there's going to be a lot of strange creatures, epic fights, and mind-bending transformations.
65
Release date: March 10, 2023
Cast: Adam Driver, Ariana Greenblatt, Chloe Coleman
Up next, sci-fi thriller, 65, which follows an astronaut (Adam Driver) who crash lands on a mysterious planet only to find out that he's not alone. Whilst it's a sci-fi genre specialty to ask the age old 'is there anybody out there?' question, we're weirdly excited for this movie because, apart from this little bit of info, there's a mysterious lack of plot details. There are also no official shots of the movie yet, so please enjoy this shirtless picture of Adam Driver.
As this movie has the impressive Adam Driver (of the Star Wars sequel trilogy) up front and center, and the very talented screenwriters behind A Quiet Place, we have a feeling this is one that is not to be missed. If you're looking for an unnerving experience, we have no doubt this team can provide it.
Guardians of the Galaxy Vol. 3
Release date: May 5, 2023
Cast: Chris Pratt, Zoe Saldana, Dave Bautista, Vin Diesel
It's been a long time coming, but Star Lord finally returns in 2023. Following the loss of Gamora, the Guardians unite once again to protect the universe against the threat of demise. In a franchise usually overflowing with comedy and whimsy, there's talk of Guardians of the Galaxy Vol. 3 looking to take fans in a new direction with lots of emotion for the franchise's conclusion. In an interview with Deadline (opens in new tab), director James Gunn confirmed that this will be the last time fans see this team of Guardians together. Adding, "It's big; it's so, so big and dark, and different from what people might be expecting it to be."
Spider-Man: Across the Spider-Verse (Part One)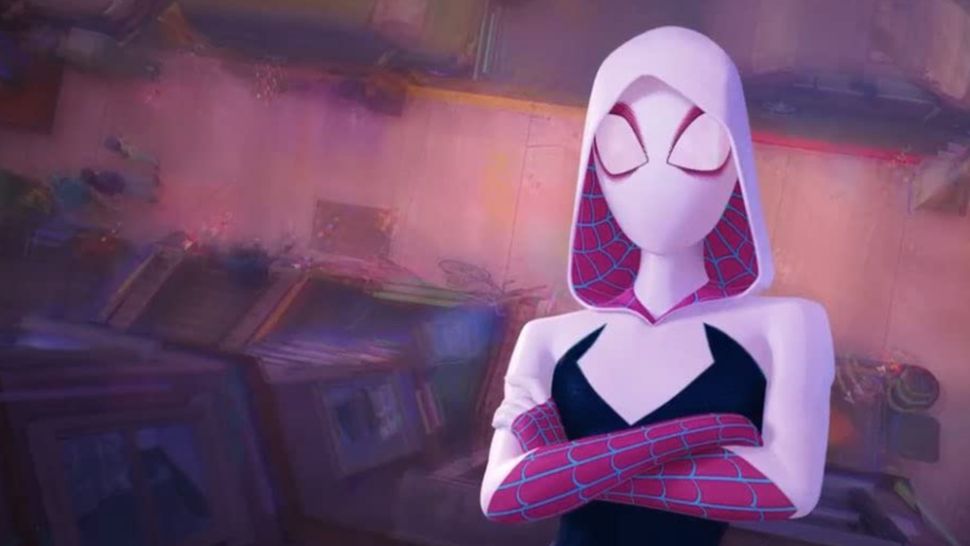 Release date: June 2, 2023
Cast: Shameik Moore, Hailee Steinfeld, Oscar Isaac
Not to be confused with Spider-Man: Into the Spider-Verse, this is the sequel that follows on from the final teaser scene where (spoiler alert) Gwen calls out to Miles Morales through a portal to another universe, and Spider-Man 2099, teased at the end. It's a two-parter as Miles continues to hurtle across the Spider-Verse, and according to the official description will "join forces with Gwen Stacy and a new team of Spider-People to face off with a villain more powerful than anything they have ever encountered." Our Spidey sense is tingling for this one.
Transformers: Rise of the Beasts
Release date: June 9, 2023
Cast: Ron Perlman, Anthony Ramos, Luna Lauren Velez
Another returning franchise is Transformers, flying in with their seventh instalment and sequel to 2018's Bumblebee, Transformers: Rise of the Beasts. The live-action movie will take fans to the mid-90s as a pair of archaeologists accidentally stumble across a three-way conflict between different Transformers factions – the Maximals, the Predacons, and the Terrorcons. That's a lot of Transformers and as such brings some iconic casting names from In The Heights' Anthony Ramos to Hellboys' Ron Perlman. And when it comes to storyline, this one's reportedly influenced strongly by the Transformers spin-off, Beast Wars.
The Flash
Release date: June 23, 2023
Cast: Ezra Miller, Michael Shannon, Ben Affleck, Michael Keaton
Multiverses are nothing new to the superhero franchise at this point, but DC are ready to jump aboard the bandwagon with The Flash. Barry Allen aka The Flash himself travels back in time to try and stop his mother's death, but ends up causing crossovers in timelines. With both Michael Keaton and Ben Affleck cast as Batman/Bruce Wayne, there's a pretty big hint at what this means. Currently though, their role in the movie is unknown. The Flash has also been struck with controversies surrounding Ezra Miller who has been cast in the lead role. But, as it stands, he'll still be front and center for the 2023 release.
The Marvels
Release date: July 28, 2023
Cast: Brie Larson, Teyonah Parris, Iman Vellani
Finally, it's time for a trio of fierce female Marvel superheroes to unite for The Marvels, a sequel to 2019's Captain Marvel. Carol Danvers aka Captain Marvel, Kamala Khan aka Ms. Marvel, and Monica Rambeau aka Spectrum are set to be thrown together after realizing they swap places every time they use their superpowers. Another big release from Phase Five of the MCU and one that brings Ms. Marvel to the big screen for the first time following her successful 2022 Disney+ TV series. And, at the helm, the directing prowess of Nia DaCosta of 2021's Candyman.