HOUSTON — Canada will be on NASA'S Artemis 2 moon mission in a very big way.
Canadian astronaut Jeremy Hansen will fly aboard Artemis 2, alongside American astronauts Reid Wiseman, Victor Glover and Christina Koch, NASA announced in a star-studded ceremony here today (April 3).
"We're so proud that a Canadian will send our country that far into space," Lisa Campbell, president of the Canadian Space Agency, told Space.com. "And we're so grateful to our colleagues and predecessors for their visionary work."
Read more to find out about Hansen, who will become the first Canadian to leave Earth orbit to fly around the moon, on a mission slated to leave our planet no earlier than November 2024.
Related: NASA's Artemis program: Everything you need to know
Hansen, 47, was selected as an astronaut candidate in 2009 and became eligible for flight about two years later. All told, he's been waiting 14 years for a flight, and it will be 15 by the time Artemis 2 is expected to launch in November 2024.
Hansen's wait comes down in large part to numbers; the Canadian Space Agency's (CSA) robotics contribution to the International Space Station (ISS), although crucial, works out to 2.3% of flight and science time for astronaut missions.
Typical flight schedules in the post-space shuttle era take a CSA astronaut to orbit every six years; Chris Hadfield flew in 2012-2013, early in Hansen's astronaut career. In 2018-2019, colleague David Saint-Jacques (selected alongside Hansen in 2009) received his first flight following a near decade-long wait. Artemis 2's seat, however, came from the CSA agreeing to supply the new robotic arm Canadarm3 for NASA's planned Gateway space station around the moon.
Hansen has not been idle during the past 14 years, of course; there is always plenty of work for CSA astronauts to do on the ground. He supported Hadfield and Saint-Jacques on their spaceflights, for example, worked in Mission Control on many missions and managed a quartet of tricky spacewalk procedures to repair the Alpha Magnetic Spectrometer aboard the ISS in 2019, among numerous other tasks.
Hansen's most prominent ground responsibility was managing the training schedules of the 2017 astronaut class, which made him the first Canadian to be put in such a "den mother" mentorship role. The work lasted into early 2020; not long after, training began for the coming moon mission.
Hansen, who grew up on a farm in southeast Ontario, was born in 1976, after the Apollo era. But he recently shared on CSA's YouTube channel how those missions inspired him. He reflected particularly on Apollo 8, a mission similar in profile to Artemis 2.
Apollo 8 orbited the moon in late December 1968 on a key test of the Apollo command module in deep space. Artemis 2 will fly around the moon rather than orbit it; still, Hansen and his crewmates will be treated to Earth rising over the moon, as was captured in a famous photo by Apollo 8 astronaut Bill Anders.
"As they came around the backside of the moon and took that famous Earthrise photo of the globe hanging in the blackness of space, we saw our entire planet for the first time — its beauty, its fragility — and we were reminded that we are in all this together," Hansen said in the video.
Related: NASA's 17 Apollo moon missions in pictures
Hansen adored science and technology from a young age, and, at 12, his father told him about the Canadian Air Cadet program that has given experience to many aspiring pilots. That pathway ended up being Hansen's early career. He studied space science at the Royal Military College in Kingston, Ontario, leaving with a master's degree before pursuing pilot training.
After receiving his military wings with the Royal Canadian Air Force, Hansen moved to Cold Lake, Alberta, well north of the urban center of Edmonton but at the heart of pilot training in Canada. (Several NASA astronauts from the military have also been seconded there earlier in their careers.) After years flying CF-18 jets, Hansen heard about a new career opportunity that would change his life, and his friends and family agreed that he should take it.
"When the Canadian Space Agency announced they were looking for astronauts, I found out from a number of channels," Hansen said in a 2014 interview posted on the CSA website. CBC News, the main Canadian network, announced the recruitment on television, and that was where Hansen first heard of the opportunity. But friends, colleagues and Hansen's parents also passed along the news, urging him to apply.
Hansen and Saint-Jacques were the final two selected from a year-long application process that attracted 5,350 hopefuls. Behind the scenes, Hansen has grown to be a trusted voice in Canadian space policy discussions and is well-known for his mentorship and humility.
In the CSA interview from nearly a decade ago, Hansen said he has been enjoying his work: "If I never actually get to fly in space, just having done this job as an astronaut will have absolutely been worth it."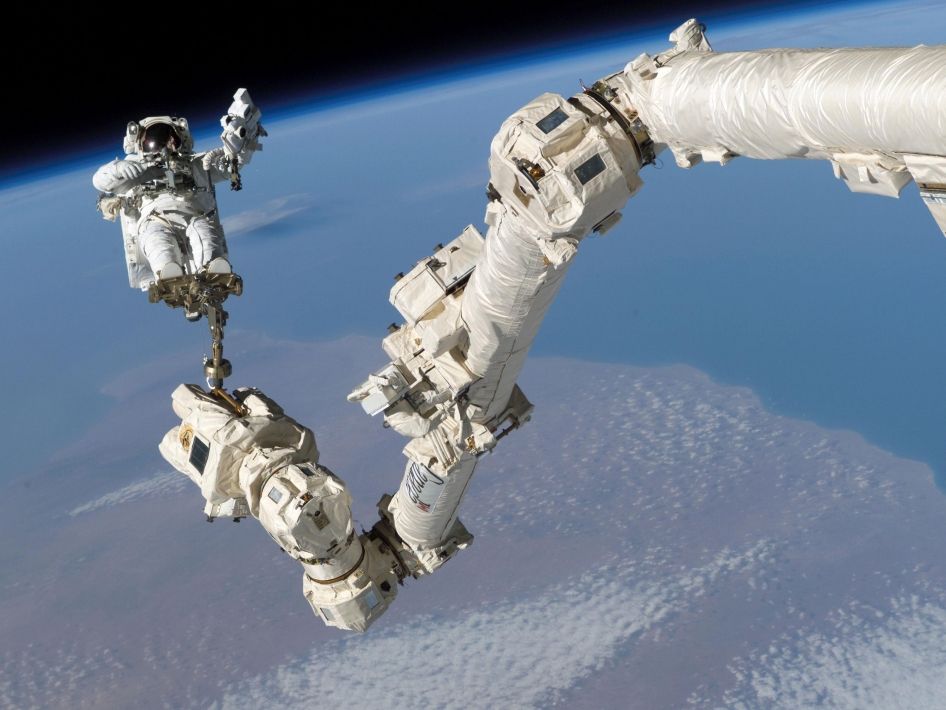 The CSA has gained prominence internationally since 2019, including a flurry of high-profile announcements in the past two weeks alone. When U.S. President Joe Biden visited Canada late in March, for example, the two governments jointly announced that Canada would extend its ISS participation to 2030 alongside NASA and other partners (with the notable exception of Russia, which has said it will exit the partnership sometime after 2024).
Canada's 2023 federal budget, released on March 28, included several paragraphs discussing moon exploration, a new commitment to develop a lunar utility vehicle and a promise to extend an existing CSA-funded incubator moon effort known as the Lunar Exploration Accelerator Program that will carry numerous Canadian payloads to the lunar surface in the coming years.
New CSA spaceflight announcements are also coming, as the budget promised an agency astronaut will be named for a 2024 or 2025 long-duration opportunity aboard the ISS. There are three other active CSA astronauts who are eligible aside from Hansen. Further in the future is a planned CSA mission to Gateway, with timing not yet announced.
Elizabeth Howell is the co-author of "Why Am I Taller?" (ECW Press, 2022; with Canadian astronaut Dave Williams), a book about space medicine. Follow her on Twitter @howellspace. Follow us on Twitter @Spacedotcom or Facebook.