There's some great space board game deals this Amazon Prime Day and you can get up to 30% off some of the top space board games out there. Amazon Prime Day itself ends July 12 and with it, the discounts, so you'll have to act soon.
Cosmic Encounter: 30% off on Amazon.
ISS Vanguard: $33 off on Amazon.
Twilight Imperium: $50 off on Amazon.
If you're looking for some space-themed fun or some out-of-this-world entertainment, then space board games are a good way to go about it and we recommend checking out these deals., they're all great. Cosmic Encounter is the lowest price we've seen this year, Twilight Imperium is the lowest price we've seen in months, and ISS Vanguard is at its lowest price full stop.
All games are suitable for ages 14 and above but there's a good variety in the type and length of games on offer. Amazon Prime Day is in its final hours, so you haven't got long to snap up these deals. Also, if you fancy a bit of Star Wars in your board gaming, we posted about some great Star Wars board game deals for Prime too.
---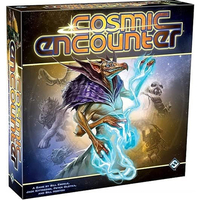 Cosmic Encounter Board Game was $69.99 now $48.99 on Amazon.
Save 30% on an excellent space board game that allows players to build empires, fight against one another or build alliances to control the cosmos. It includes cards, counters and game pieces.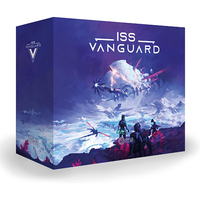 ISS Vanguard Board Game was $159 now $125.74 on Amazon.
Save $33 (technically a little more) on another great space board game. In ISS Vanguard, players lead human intergalactic exploration missions in cooperation with each other. It includes cards, dice and miniatures.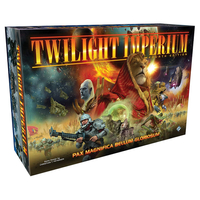 Twilight Imperium Board Game was $164.99 now $115.49 on Amazon.
Save nearly $50 (30%) on another top space board game. In Twilight Imperium, players take command of one faction and compete for dominance through trade, politics and warfare. This game typically takes longer than the others on offer.
---
We've included the specifics of each game below but what's on offer here is decent savings on space board games that offer great variability so you can play them more than once without getting bored. ISS Vanguard is about exploration and cooperation whereas Cosmic Encounter and Twilight Imperium are more about domination, choosing to work together or against each other and all games feature cards, game pieces and boards.
It's worth noting again that Amazon Prime Day doesn't come around very often and it is in its final hours, so if you want to check out the best it has to offer, take a look at our Amazon Prime Day hub. You'll see a round up for the best discounts and deals on telescopes, binoculars, cameras, star projectors, drones, Lego and more.
Cosmic Encounter: This is an adventure/strategy game featuring cards, counters, game pieces and more where players seek to expand their galactic empire and take control of the cosmos. It's like Risk, but everyone has a super power that wildly breaks the game. Suitable for three to five players age 14 and above.
ISS Vanguard: This game is a bit different to the others on offer, it's a cooperative game that allows players to explore vivid alien worlds while keeping on top of security, recon, science and engineering. It's suitable for one to four players age 14 and up.
Twilight Imperium: This is the largest game on offer here, with over 1000 components. Our Tech Editor describes it as "Risk crossed with a meeting of the UN", and he's pretty bang on with that description. Players take control of one (out of 17 factions) and pit their wits against each other to form alliances and expand their respective empires through politics and warfare. Suitable for up to six players.