After the semi-disappointing third season of "The Mandalorian" ended earlier this spring, "Star Wars" fans are eager to quickly cleanse their palate with something fresh from the galaxy far, far away and next on deck for Disney+ and Lucasfilm is the promising live-action series, "Ahsoka."
We already knew from numerous sources that it was launching sometime this summer but until now, anyone's best guess was the latter half of August. Now the debut of this eight-episode series has been officially unveiled this week, so boldly mark your calendars for Aug. 23.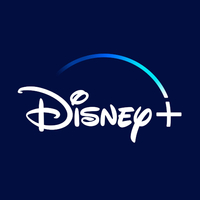 Watch Ahsoka when it launches on Disney+: $7.99/month or $79.99/year
Sign up to Disney+ to watch Ahsoka, along with all the other Star Wars movies and TV shows on there, plus loads of other Disney, Marvel, and Nat Geo content too.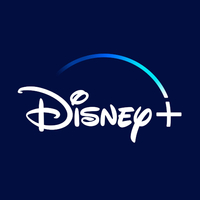 Disney+ Bundle (Disney+, Hulu (No Ads), & ESPN+: $19.99/month
Get even better value with the Disney+ bundle which also comes with Hulu (No Ads) and ESPN+ too.
Centered five years after "Star Wars: Return of the Jedi" and following the events of "The Mandalorian" Season 2, Ahsoka stars Rosario Dawson in the titular role of Jedi Ahsoka Tano and combines various story elements first introduced in "Star Wars Rebels," "The Mandalorian," "The Book of Boba Fett" and many plot points explored in the aftermath of "Return of the Jedi."
The series will co-star Mandalorian Sabine Wren (Natasha Liu Bordizzo), Ghost's starpilot Hera Syndulla (Mary Elizabeth Winstead), young Jedi Padawan Ezra Bridger (Eman Esfandi), Jedi Baylan Skoll (Ray Stevenson) and a live-action Chopper as Ahsoka continues her quest to hunt down that blue-skinned Chiss strategist and "Heir to the Empire," Grand Admiral Thrawn (Lars Mikkelsen). David Tennant returns to voice the lightsaber-crafting droid named Huyang and Hayden Christensen reprises his role as Anakin Skywalker/Darth Vader in some secretive form.
"Star Wars" veteran Dave Filoni ("The Clone Wars," "Star Wars Rebels," "The Mandalorian") will act as Ahsoka's lead writer and executive producer beside co-executive producers Jon Favreau, Kathleen Kennedy, Colin Wilson, Carrie Beck and Karen Gilchrist.
This is the first of three upcoming live-action "Star Wars" series initially teased at April's Star Wars Celebration Europe 2023 that includes "The Acolyte" starring Amandla Stenberg and "Skeleton Crew" showcasing Jude Law.
"Ahsoka" arrives exclusively on Disney+ starting on Aug. 23.