STS-121 Shuttle Commander Confident in July Launch Target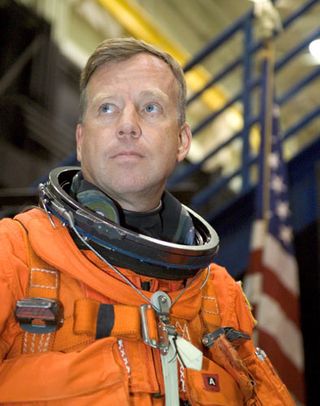 (Image credit: NASA.)
As NASAcelebrated the 25thanniversary of its first shuttle flight Wednesday, the commander of thespace agency's next orbiter to fly said he is confident his crew will launch inJuly.
Veteranshuttle astronaut StevenLindsey, commander of the STS-121spaceflight aboard the Discovery orbiter, told reporters that while moreexternal tank testing is still needed, he remains optimistic that his missionwill fly this summer.
"We'redoing some wind tunnel testing and we've done some redesign of the tank,"Lindsey said in video interviews. "I'm pretty optimistic that we're going tomake July."
Secondtest flight
NASA'sSTS-121 mission is the agency's second test flight following the 2003 loss of Columbia and itsseven-astronaut crew.
NASAlaunched its Discovery orbiter on the STS-114 return to flight missionin July 2005, but later delayed the STS-121 spaceflight pending debrisconcerns over loose chunks of shuttle fuel tank foam seen in that ascent. Asimilar foam-shedding problem doomed Columbia's 2003 STS-107mission when a piece of loose foam punched through the orbiter's heatshield at launch, leaving it vulnerable to the high temperatures of reentry.
NASA hassince opted to removea protective foam ramp - which shed the large foam pieces in the STS-114 launch- from shuttle fuel tanks, though additional wind tests are required to ensurethe fix won't compromise tank integrity during flight.
"We obviouslywill not launch until all those issues are resolved," Lindsey said. "But I'mconfident that we're getting there. Eventually we just have to go fly and testit to see if it works. It's a flight test mission."
From atraining perspective, Lindsey's STS-121 crew is just about ready for flight,the shuttle commander said.
NASA plansto launch Discovery's STS-121 mission between July 1 and July 19 on a 13-dayflight to the International Space Station (ISS).
In additionto testing shuttle repair and flight safety methods, the crew is expected toperform three spacewalks and deliver European Space Agency astronaut ThomasReiter to the ISS as the outpost's third crewmember. The space station's current two-astronaut Expedition 13 crew arrived on April 1.
If all goeswell, two additional shuttle crews could launch toward the space station inAugust and December, NASA has said.
Shuttleat 25
Despite theshuttle program's extended downtime and flight delays since the Columbiaaccident and, more recently, the STS-114 mission, Lindsey maintains a deepaffection for NASA's space shuttles.
"Even now,25 years later as I'm flying it, I'm still amazed," Lindsey said, adding thathe was a college junior at the U.S. Air Force Academy when Columbia launchedits first flight on April 12, 1981. "We can do just about anything you canimagine with the shuttle."
A veteranof three shuttle flights, Lindsey first mission was 1997's STS-87 spaceflightaboard Columbia.
Lindseysaid he'll be sad to see NASA retireits three remaining orbiters - Discovery, Atlantis and Endeavour - in 2010 tomake way for its capsule-based Crew ExplorationVehicle, but that he doesn't believe the concept of a reusable wingedspacecraft is gone for good.
"I think wewill see a shuttle-type vehicle in the future, but not in the near future,"Lindsey said. "I think the concept is still good, but this technology needs toadvance just a little bit more before we do this a little more routinely."
Return to Flight: NASA's Road to STS-121
Get the Space.com Newsletter
Breaking space news, the latest updates on rocket launches, skywatching events and more!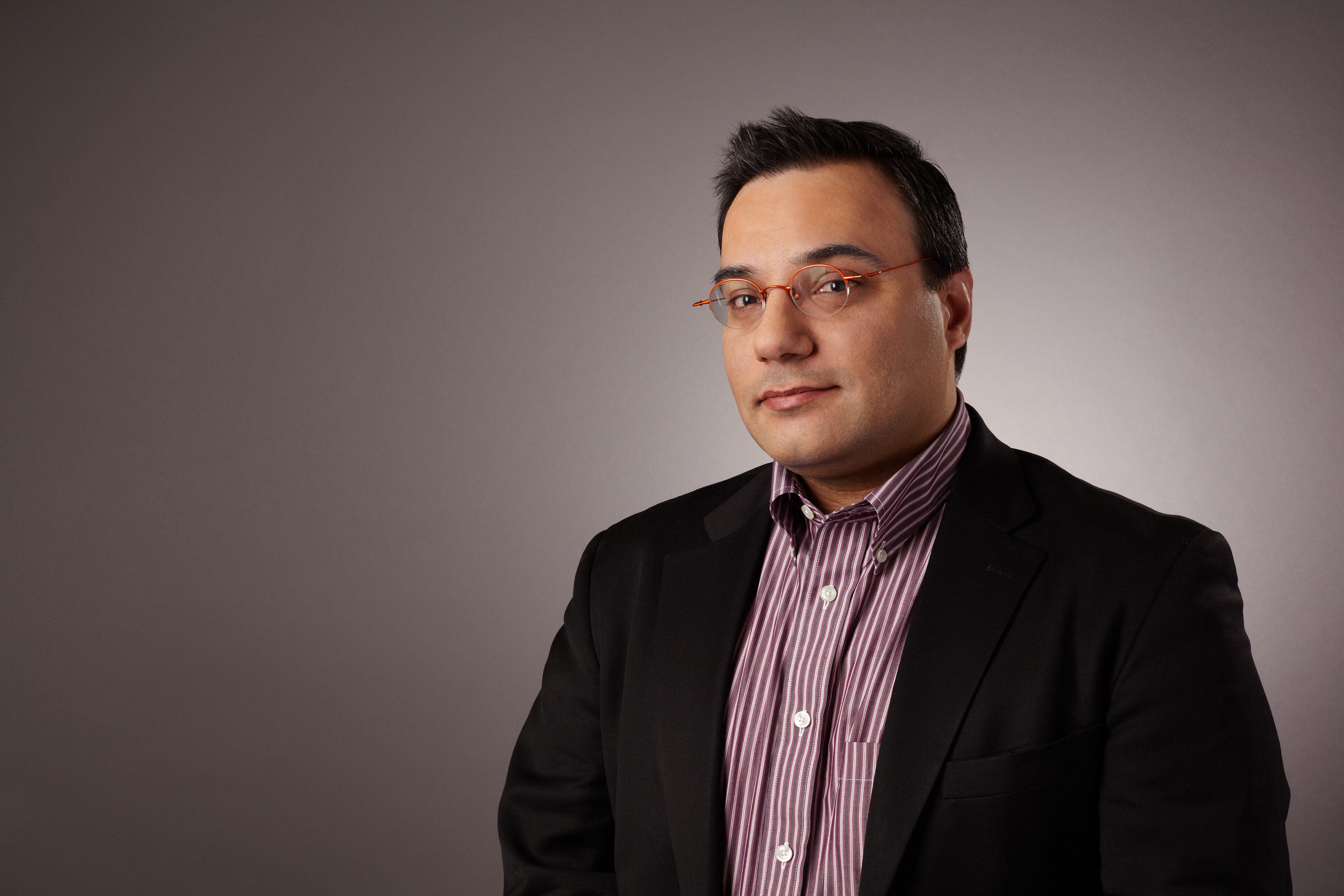 Tariq is the Editor-in-Chief of Space.com and joined the team in 2001, first as an intern and staff writer, and later as an editor. He covers human spaceflight, exploration and space science, as well as skywatching and entertainment. He became Space.com's Managing Editor in 2009 and Editor-in-Chief in 2019. Before joining Space.com, Tariq was a staff reporter for The Los Angeles Times covering education and city beats in La Habra, Fullerton and Huntington Beach. In October 2022, Tariq received the Harry Kolcum Award for excellence in space reporting from the National Space Club Florida Committee. He is also an Eagle Scout (yes, he has the Space Exploration merit badge) and went to Space Camp four times as a kid and a fifth time as an adult. He has journalism degrees from the University of Southern California and New York University. You can find Tariq at Space.com and as the co-host to the This Week In Space podcast with space historian Rod Pyle on the TWiT network. To see his latest project, you can follow Tariq on Twitter @tariqjmalik.