Last month we began sharing details of the first four "Star Wars: Return of the Jedi" one-shots being dealt out monthly by Marvel Comics to commemorate the milestone 40th anniversary of the 1983 finale to the original "Star Wars" trilogy directed by Richard Marquand.
"Star Wars: Jabba's Palace #1" (March 29) and "Star Wars: Ewoks #1" (April 12) led the charge, followed by the upcoming "Star Wars: Lando #1" (May 3) and "Star Wars: The Empire #1" (June 7).
Moving further down the release calendar this summer, Marvel Comics is keeping this gala "Return of the Jedi" birthday party alive with two more anniversary one-offs for July and August: "Star Wars: The Rebellion #1" and "Star Wars: Max Rebo #1."
Related: Star Wars movies in chronological order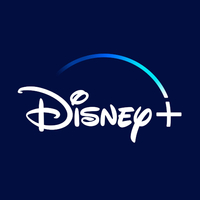 Watch all things Star Wars on Disney+: $7.99/month or $79.99/year
Sign up to Disney+ to watch Return of the Jedi, along with every other Star Wars movie and TV shows on there too including The Mandalorian, Obi-Wan Kenobi, and more.
First up is "Star Wars: The Rebellion #1," showcasing that Mon Calamari military genius named Gial Ackbar who so famously blurted out "It's a trap!" during "Jedi's" intense climactic battle.
This spirited issue is written by Alex Segura ("Edge of Spider-Verse") and paired with interior artwork from Matt Horak ("Force Works"). Anniversary series illustrator Ryan Brown returns to provide another awesome main cover starring the good General Ackbar about to deliver commands to the fleet.
Here's the official synopsis:
MON MOTHMA MUST DIE! Admiral Ackbar is the only one with the knowledge of The Empire's plans to kill Mon Mothma. Enter Poe Dameron's parents, Shara Bey and Kes Dameron, to thwart the threat! But do they have what it takes to take down the unknown assassin in time?
"Star Wars: The Rebellion #1" will be released on July 19, 2023.
Marching forward in line is "Star Wars: Max Rebo #1," another canonical one-shot in the "Star Wars: Return of the Jedi" 40th anniversary salute showcase. The issue will be written by Daniel José Older ("Star Wars: The High Republic") and illustrated by Paul Fry ("Star Wars: Han Solo & Chewbacca"), with another classic cover by Ryan Brown and scheduled to be published by Marvel Comics sometime in August.
That blue-tinted, elephant-like Ortolan musician featured with the jazzy house band inside Jabba's Palace on Tatooine was an instant fan favorite back in 1983, and now he's got his own starring gig. No plot details have emerged yet, but it could chronicle his rise as a featured musician for crime lords and bosses, from his early years on the frigid planet Orto to learning to play the 21-key red ball organ and forming the Max Rebo Band that we listened to in "Return of the Jedi."
"Star Wars: Max Rebo #1" strikes up the band in August of 2023.