"Always two, there are!"
With just one week to go before the two-episode premiere of Disney+'s "Star Wars: Ahsoka" TV miniseries on Aug. 23, and with the combined Hollywood strikes preventing its writers or stars from advertising the show, there seems to be an undeniable absence of marketing momentum surrounding this fresh solo series.
So it's with great fanfare that we share "Master and Apprentice," a dynamic new seven-minute, behind-the-scenes "Ahsoka" featurette that just dropped from Disney and Lucasfilm, injecting a much-needed dose of promotional adrenalin into this second spinoff spawned from "The Mandalorian" after "The Book of Boba Fett."
Related: Everything we know about Ahsoka: release date, cast, plot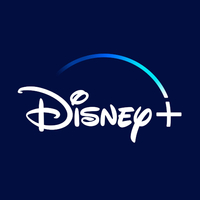 Watch Ahoska on Disney+: $7.99/month or $79.99/year
Sign up to Disney+ to watch Ahsoka, The Mandalorian, the Star Wars Skywalker saga movies and all the other Star Wars movies and TV shows.
This new video short includes "Ahsoka" creator Dave Filoni, executive producers Jon Favreau and Carrie Beck, and series star Rosario Dawson explaining the sacred bond between master and apprentice in the "Star Wars" universe and the important process of passing down knowledge through generations with examples throughout "Star Wars'" 45-year history.
Of particular interest is the origin of the Ahsoka character, filtered through the mind of George Lucas, who acted as Filoni's own master navigating the vast territory of "Star Wars" and its far-reaching legacy.
"Ahsoka" unspools five years after "Star Wars: Return of the Jedi" and right after the events of "The Mandalorian" Season 2. Rosario Dawson takes the spotlight here reprising her role from "The Mandalorian" as the "Star Wars: The Clone Wars" character first brought to life and voiced by Ashley Eckstein.
Its plot, still shrouded in semi-secrecy, blends several narrative forces learned in "Star Wars Rebels," "The Mandalorian," "The Book of Boba Fett," and the aftermath of "Return of the Jedi."
Co-starring Natasha Liu Bordizzo as Mandalorian Sabine Wren, Mary Elizabeth Winstead as space pilot Hera Syndulla, Eman Esfandi as Jedi Padawan Ezra Bridger, and Ray Stevenson as Jedi Baylan Skoll, Ahsoka will spend its first season with the determined Jedi searching for the blue-hued "Heir to the Empire," Grand Admiral Thrawn, played by Lars Mikkelsen. David Tennant is back to voice the lightsaber-making droid named Huyang and Hayden Christensen has been announced to revive his role as a dueling Anakin Skywalker/Darth Vader.
"Star Wars" luminary Dave Filoni ("The Clone Wars," "Star Wars Rebels," "The Mandalorian") is aboard as Ahsoka's head writer and executive producer alongside co-executive producers Jon Favreau, Kathleen Kennedy, Colin Wilson, Carrie Beck and Karen Gilchrist.
'Star Wars: Ahsoka" premieres on Aug. 23, 2023 exclusively on Disney+.