SpaceX launches Ax-2 private astronaut mission to station, 1st Saudi woman in space on board (video)
Ax-2 is carrying a Saudi Arabian woman to space for the first time ever.
CAPE CANAVERAL, Florida — The second private astronaut mission to the International Space Station is underway.
A SpaceX Falcon 9 rocket launched at 5:37 p.m. EDT (2137 GMT) today (May 21) from historic Pad 39A at NASA's Kennedy Space Center in Florida, kicking off Houston-based company Axiom Space's four-person Ax-2 mission.
Following a successful liftoff and staging, the first stage of Ax-2's Falcon 9 rocket performed a boost-back burn to return to SpaceX's Landing Zone-1, which is not far from Pad 39A. The booster touched down safely at the site about seven minutes and 45 seconds after launch.
Ax-2's SpaceX Dragon spacecraft, named Freedom, separated from the Falcon 9's upper stage about 12 minutes after liftoff as planned, spurring celebratory words from the mission's astronauts and the launch team.
"Thanks for putting your trust in the Falcon 9 team," SpaceX chief engineer Bill Gerstenmaier told the Ax-2 crew just after the milestone moment. "Hope you enjoyed the ride to space. Have a great trip on Dragon."
Gerstenmaier then welcomed Ax-2 commander Peggy Whitson — a former NASA astronaut who has already spent more time in space (665 days) than any other American or any other woman — back to the final frontier.
"Good to be here," Whitson responded. "It was a phenomenal ride!"
Related: Live updates from the Ax-2 private astronaut mission
More: SpaceX's Ax-2 mission for Axiom Space in photos (gallery)
Freedom will spend the night chasing down the International Space Station (ISS), for a docking scheduled to occur at 9:24 a.m. EDT (1324 GMT) on Monday (May 22).
Ax-2 is the second spaceflight for Freedom, which also flew SpaceX's Crew-4 mission to the orbiting lab for NASA. (Falcon 9 first stages are reusable as well, but the Ax-2 booster was flying for the first time.) The flight marks the tenth human spaceflight for SpaceX.
This is Axiom's second privately crewed launch to the ISS, after Ax-1 in April 2022, but it comes with a lot of firsts. Whitson, who is Axiom's director of human spaceflight, is the first woman to command a private crewed mission to space. (She was also the first woman to serve as commander aboard the ISS.)
Two members of the Ax-2 crew were picked from Saudi Arabia's first astronaut class. Ali AlQarni and Rayyanah Barnawi will be the first Saudi astronauts to visit the ISS, and Barnawi is the first Saudi woman to ever travel to space.
Joining Ax-2 as mission pilot is businessman and STEAM advocate John Shoffner, who's flying as a paying customer. It is Shoffner's first time to space, too — a realization of a lifelong dream, and a giant leap from the "astronaut club" he formed with other children in his neighborhood when he was young. Shoffner, who was born in Alaska, is the first person from that state to reach orbit, according to SpaceX.
During their eight-day stay on the space station, the Ax-2 crewmembers will live and work alongside the seven astronauts currently inhabiting the ISS but will be conducting independent research investigations. One Ax-2 experiment, organized by the Translational Research Institute for Space Health (TRISH), involves a series of tests and measurements of their own bodies.
Despite a comprehensive certification leading up to launch, one thing private spaceflight crews often lack is the extensive and rigorous training undergone by NASA astronauts. The goal of TRISH is to better understand how inexperienced crews will react when first introduced to microgravity, and explore how to use that data to maximize a crew's productivity during short trips to the ISS.
"We built on lessons learned from Ax-1," said Derek Hassmann, Axiom's chief of mission integration and operations, in a prelaunch briefing on Saturday (May 20).
"We did learn a lot about how to train these private astronaut mission crews," he added, emphasizing that Axiom's focus is on "how to train [private astronauts] better, what to focus on, what specific refreshers are important and how to better timeline the mission. Each of these missions we expect to be successful, but you also expect to kind of push the envelope on what we did before."
"What we've done is optimized the training that's specific for the Axiom-2 crew," NASA ISS manager Joel Montalbano said during Saturday's press call. One piece of feedback from the Ax-1 crew will help Ax-2 better acclimate to the orbital environment, he added.
On "the Ax-1 mission, we had the crew fully scheduled, and then we had the NASA crew on orbit fully scheduled," Montalbano told reporters. "It probably makes more sense, at least in the beginning, to kind of set up the team such that the on-orbit crew can help the Axiom crew get up and running and kind of get their space legs under them."
The Ax-2 crew will be performing a host of other experiments during their time aboard the space station. In addition to the above TRISH experiment, the Ax-2 astronauts will conduct research for over 20 different projects and investigations.
They range widely in scope, from DNA and cancer research to rain-producing cloud seeding and educational outreach promoting STEAM (science, technology, engineering, art and mathematics) engagement around the world.
Axiom Space has plans beyond just chartering spaceflights. The company is currently working on a private space station, which will begin with modules launched to the ISS. After enough of these modules have been linked up, Axiom's station will detach from the ISS to become its own independent low Earth orbit destination.
Axiom has also been contracted by NASA to develop spacesuits for the lunar surface for astronauts on the space agency's Artemis 3 mission, which is scheduled to launch toward the moon's south pole in late 2025.
Get the Space.com Newsletter
Breaking space news, the latest updates on rocket launches, skywatching events and more!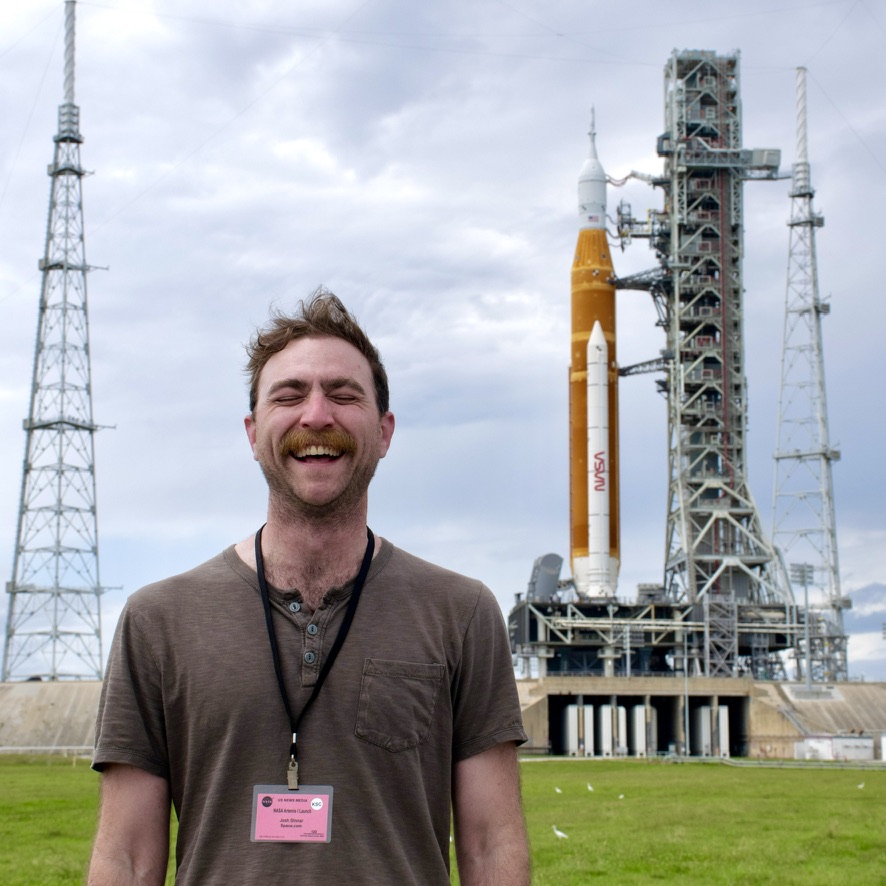 Josh Dinner is Space.com's Content Manager. He is a writer and photographer with a passion for science and space exploration, and has been working the space beat since 2016. Josh has covered the evolution of NASA's commercial spaceflight partnerships, from early Dragon and Cygnus cargo missions to the ongoing development and launches of crewed missions from the Space Coast, as well as NASA science missions and more. He also enjoys building 1:144 scale models of rockets and human-flown spacecraft. Find some of Josh's launch photography on Instagram and his website, and follow him on Twitter, where he mostly posts in haiku.