Soyuz spacecraft lands safely with US-Russian crew from space station
NASA astronauts Jessica Meir, Andrew Morgan and cosmonaut Oleg Skripochka have come home.
A NASA astronaut who launched to the International Space Station 50 years to the day after the first astronauts landed on the moon has safely returned to Earth on the 50th anniversary of the Apollo 13 splashdown.
Andrew Morgan completed an extended 272-day mission on Friday (April 17), touching down on Russia's Soyuz MS-15 spacecraft with NASA astronaut Jessica Meir and Roscosmos cosmonaut Oleg Skripochka, who each logged 205 days on the space station. Descending under a parachute to the steppe of Kazakhstan, the capsule touched down on its side at 1:16:43 a.m. EDT (0516 GMT or 11:16 a.m. local Kazakh time), southeast of the town of Dzhezkazgan.
Morgan, Meir and Skripochka were met by Russian recovery forces and NASA medical officers who assisted them out of the spacecraft and administered initial health checks. Seated in chairs just outside of their spacecraft, the crewmates looked to be in good spirits, as broadcast live by Roscosmos from the landing site.
Related: In photos: The Expedition 62 mission to the International Space Station
Long-duration spaceflights are known to weaken astronauts' immune systems, so precautions were taken to limit the crew's exposure to the novel coronavirus currently affecting millions worldwide. The NASA and Roscosmos staff tending to the astronauts wore face masks and the other workers at the site appeared to be following social distancing practices.
"Our landing date corresponds with the landing day of Apollo 13 and now, once again, there is a crisis, [but] the crisis is on Earth," Morgan told reporters a week before coming home, referencing the 1970 problem-plagued moon mission and the current pandemic.
"I think I will feel even more isolated on Earth than I did here [on the station]," said Meir during the same in-flight press conference on April 10. "It certainly will be very difficult for me to not be able to give some hugs to my family and friends. That is something, after being up here for seven months and being the type of person I am, it is going to be difficult for me not to do... but I know that will be part of the game for awhile."
Rather than be flown from the landing site to the Kazakh town of Karaganda for a traditional welcome ceremony, Morgan, Meir and Skripochka were being taken directly to Baikonur, their launch site, as part of the virus precautions. Morgan and Meir will board a NASA plane located in the adjacent city of Kyzlorda, Kazakhstan, for a flight back to Houston.
Skripochka will board a Gagarin Cosmonaut Training Center aircraft in Baikonur to return to his home in Star City, outside of Moscow, Russia.
Morgan, Meir and Skripochka's journey back to Earth began at 9:53 p.m. EDT on Thursday (0153 GMT Friday) when they undocked their Soyuz from the station's Zvezda service module. Their departure marked the official end of Expedition 62.
"Expedition [62] time has passed very quickly," Skripochka said, before transferring command of the orbiting laboratory to NASA astronaut Chris Cassidy on Wednesday (April 15). "I am really grateful to our crew for this great time we had aboard the space station."
Cassidy, together with cosmonauts Anatoli Ivanishin and Ivan Vagner, arrived at the station on April 9. They will serve as the Expedition 63 crew through October.
Related: The International Space Station: inside & out (infographic)
During their time in orbit, Morgan, Meir and Skripochka helped conduct hundreds of science experiments and saw the arrival of multiple uncrewed supply vehicles, including the last of SpaceX's first-generation Dragon cargo spacecraft.
Morgan and Meir also ventured outside the space station on spacewalks. Morgan performed a total of seven extravehicular activities (EVAs), totaling 45 hours and 48 minutes, including four outings to carry out the complicated repair of the Alpha Magnetic Spectrometer (AMS) cosmic ray detector.
Meir conducted three spacewalks, for a total of 21 hours and 44 minutes, all with NASA astronaut Christina Koch, making history as the first-ever EVAs performed by an all-women team.
Morgan, a 44-year-old emergency physician in the U.S. Army, launched to the space station on board Soyuz MS-13 on July 20, 2019, the 50th anniversary of NASA's historic Apollo 11 moon landing mission. Morgan's extended stay — nine months instead of the typical six — helped to collect additional data about the effects of long-duration human spaceflight applicable to future missions to the moon and Mars.
A flight engineer on the Expedition 60, 61 and 62 crews, this was Morgan's first spaceflight. His journey totaled 115.3 million miles (185.5 kilometers) over the course of 4,352 orbits of Earth.
Meir, a 42-year-old marine biologist and physiologist, launched with Skripochka, a 50-year-old engineer, aboard Soyuz MS-15 on Sept. 25, 2019. They arrived at the station with the United Arab Emirates' (UAE) first astronaut, Hazzaa AlMansoori.
Members of the Expedition 61 and 62 crews, this was Meir's first and Skripochka's third space missions. Skripochka has now logged a total of 536 days in space.
Soyuz MS-15 was the 61st Soyuz to launch for the International Space Station. It traveled 86.9 million miles (139.8 million km) completing 3,280 orbits of Earth.
Follow collectSPACE.com on Facebook and on Twitter at @collectSPACE. Copyright 2020 collectSPACE.com. All rights reserved.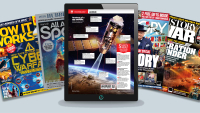 Get the Space.com Newsletter
Breaking space news, the latest updates on rocket launches, skywatching events and more!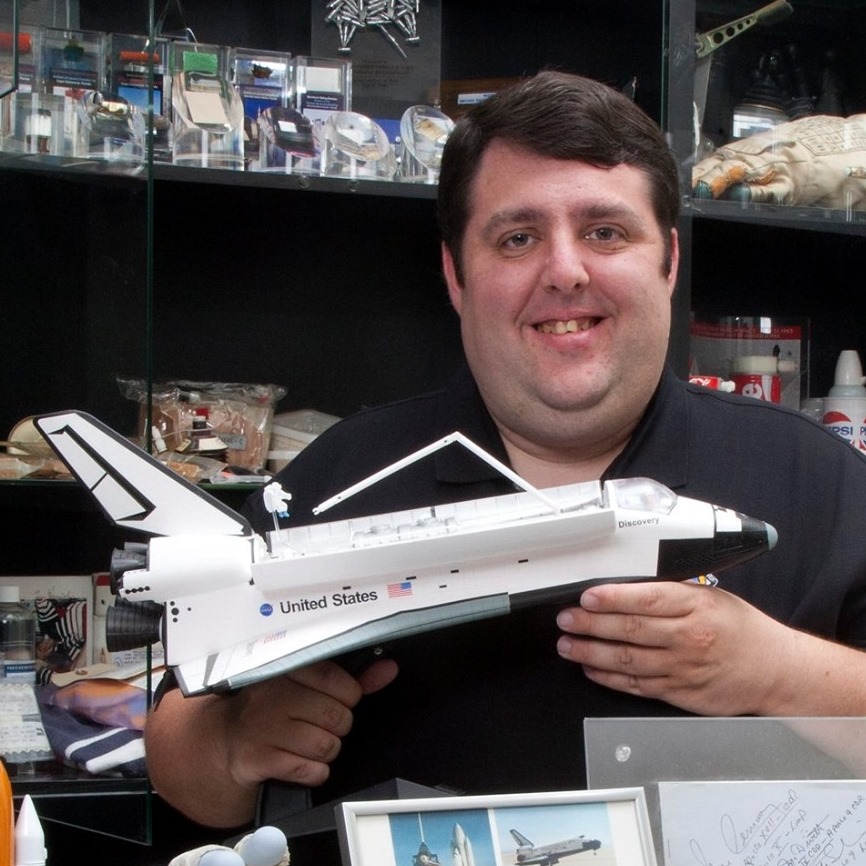 collectSPACE.com Editor, Space.com Contributor
Robert Pearlman is a space historian, journalist and the founder and editor of collectSPACE.com, an online publication and community devoted to space history with a particular focus on how and where space exploration intersects with pop culture. Pearlman is also a contributing writer for Space.com and co-author of "Space Stations: The Art, Science, and Reality of Working in Space" published by Smithsonian Books in 2018. He previously developed online content for the National Space Society and Apollo 11 moonwalker Buzz Aldrin, helped establish the space tourism company Space Adventures and currently serves on the History Committee of the American Astronautical Society, the advisory committee for The Mars Generation and leadership board of For All Moonkind. In 2009, he was inducted into the U.S. Space Camp Hall of Fame in Huntsville, Alabama. In 2021, he was honored by the American Astronautical Society with the Ordway Award for Sustained Excellence in Spaceflight History.