Blue Origin space tourist launches: Live mission updates
Blue Origin's next space tourist mission hasn't yet been announced yet. Here are live updates of what we know.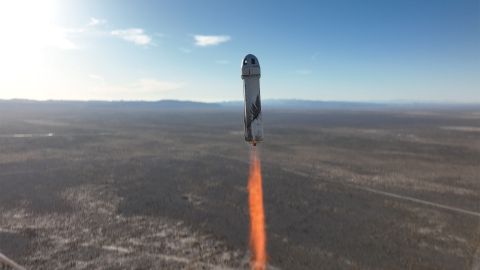 (Image: © Blue Origin)
Blue Origin announced its next space tourist mission crew on the New Shepard rocket. The mission, called NS-22, will carry six passengers on a suborbital spaceflight from West Texas.
The launch date is yet to be announced and it will launch from Blue Origin's Launch Site One near Van Horn, Texas. This mission will be Blue Origin's sixth crewed flight and fourth to carry a full six-person crew.
Riding aboard will be: engineer and researcher Sara Sabry, entrepreneur Mário Ferreira, explorer and retired financial manager Vanessa O'Brien, retired U.S. military manager Clint Kelly III, former telecommunications contractor Steve Young, and Dude Perfect co-founder and comedian Coby Cotton. See the latest updates of Blue Origin's NS-22 launch here.
Refresh
Blue Origin may wrap up failed launch investigation this month, targets 2023 for crewed launches resuming
Blue Origin may complete its investigation of a September uncrewed launch failure this month, and expects to launch people in 2023, the company said recently.
Audrey Powers, the company's vice-president of the New Shepard rocket mission and flight operations, gave the news at a November conference in Washington, D.C. and Blue Origin officials confirmed the information with Bloomberg in an emailed statement.
In 2021, the company faced highly negative allegations about its culture and the safety of its suborbital launch system, New Shepard. It has launched six crews to date and the launch failure in September is the only major one to date on the system since its first 2015 flight, demonstrating how spaceflight is still hard.
Blue Origin will return husband-wife pair to suborbital space
Sharon Hagle, founder of the non-profit SpaceKids Global, will fly to suborbital space alongside husband Marc (president and CEO of the property development corporation Tricor International) during a future Blue Origin flight.
The timing for the New Shepard spacecraft flight has not been disclosed yet, amid an anomaly investigation during an uncrewed flight last month.
Read more: Blue Origin will return husband-and-wife passengers to suborbital space
Congress asks for Blue Origin investigation transparency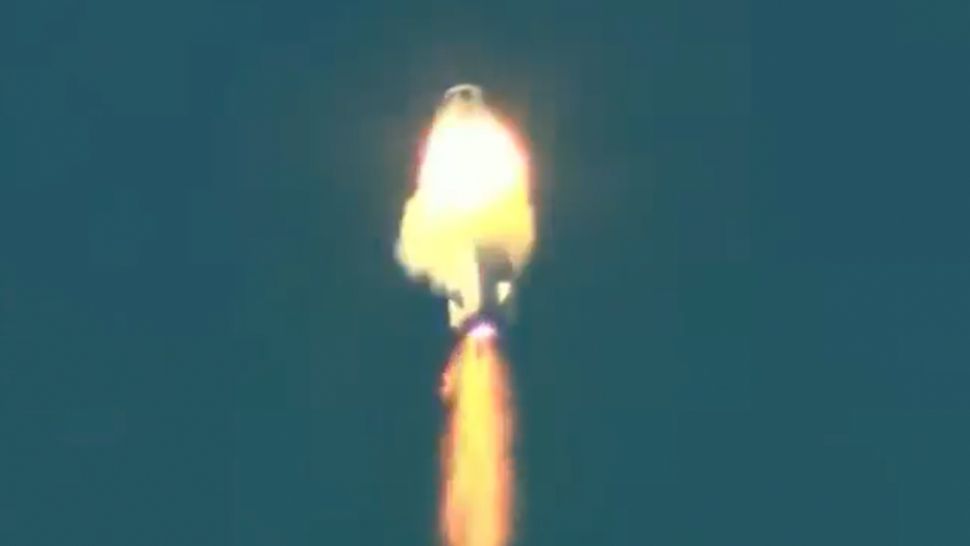 The ongoing investigation of Blue Origin by the Federal Aviation Administration (FAA) is under more government scrutiny.
Congressional leaders of the House Science Subcommittee on Space and Aeronautics recently issued a letter asking the FAA to keep them informed. The failure took place on an uncrewed launch, but another variant of New Shepard launches passengers to suborbital space.
Full story: Congress wants transparency on Blue Origin launch failure investigation by FAA
New Shepard vehicle grounded after launch abort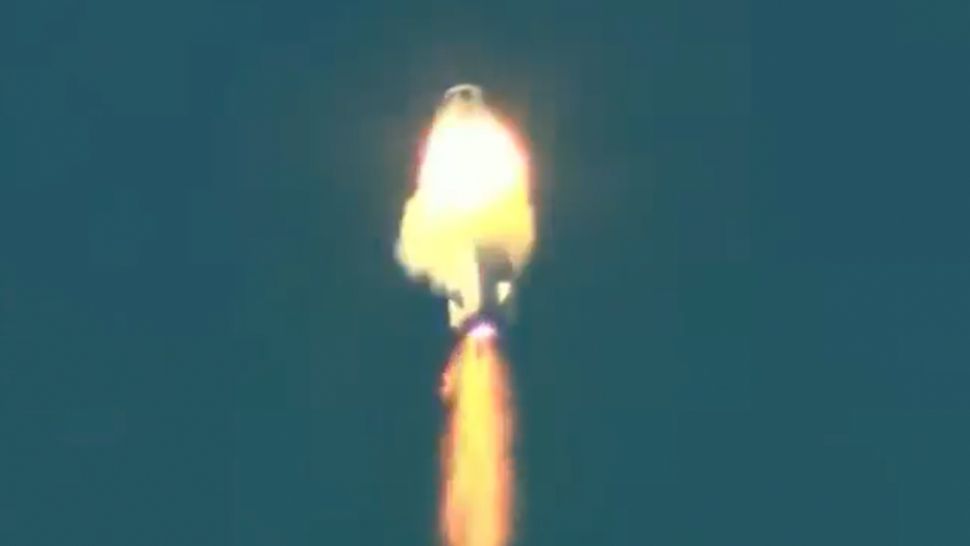 The next crewed spaceflight for Blue Origin will have to wait. The company's New Shepard booster and capsule are grounded as the Federal Aviation Administration (FAA) conducts a standard accident investigation into an in-flight abort that happened on Monday (Sept. 16).
The mishap caused no injuries and no damage to public property, according to the FAA, which licenses commercial space launches, but the administration grounded the system as per normal procedure.
Full story: Blue Origin's New Shepard rocket grounded as FAA investigates launch failure
Blue Origin space tourists celebrate successful mission
While one of the Blue Origin NS-22 passengers joked his group was "not going to die" on the way down from space Thursday (Aug. 4), the six space tourists told reporters the 11-minute flight was the experience of a lifetime.
"It was more than anything I can put words to. To be honest, I did not expect it to be so emotional," said mechanical and biomedical engineer Sara Sabry, the first person from Egypt to reach space. Sabry is also the founder of Deep Space Initiative (DSI), a nonprofit aiming to increase accessibility for space research.
The mission is Blue Origin's sixth crewed spaceflight.
Read more: 'Woohoo! We're not going to die!' Blue Origin space tourists celebrate successful mission
NS-22 passengers exit the New Shepard spacecraft
The six passengers of NS-22 are exiting their Blue Origin New Shepard spacecraft, meeting with family, friends and well-wishers in the Texas desert.
To recap: New Shepard lifted off from Blue Origin's West Texas site at 9:57 a.m. EDT (1357 GMT) and was back on Earth about 11 minutes later.
The six people on board were Coby Cotton, one of the founders of the popular YouTube channel Dude Perfect; Mário Ferreira and Sara Sabry, who became the first people from Portugal and Egypt, respectively, to reach space; technology pioneer Clint Kelly III; telecommunications executive (not former NFL quarterback) Steve Young; and Vanessa O'Brien.
Read more: Blue Origin launches 6 people on company's 6th space tourism mission
Touchdown of NS-22
Touchdown of NS-22 was just achieved in the Texas desert.
NS-22 descending under parachute
The NS-22 crew is now descending under their parachute, back to Earth.
NS-22 booster makes a landing
The Blue Origin booster that hefted the NS-22 spacecraft into space has made a landing near the launch site in Texas.
Crew now floating free during NS-22 missions
"Sounds like they're having fun upstairs," the Blue Origin broadcast said as the passengers of NS-22 floated free during their brief weightless period. Audio of their exclamations came down from suborbital space, with one of the passengers shouting, "We're doing it!"
Main engine cutoff of NS-22
The NS-22 mission has now achieved main engine cutoff, with New Shepard getting ready to enter suborbital space for a brief "weightless" period for its passengers.
Liftoff on NS-22
Blue Origin's NS-22 lifted off at 9:57 a.m. EDT (1357 GMT) on the company's sixth suborbital crewed spaceflight.
NS-22 go for launch
After a poll in Blue Origin's Mission Control, NS-22 is go for launch.
New Shepard exits hold
The NS-22 mission has exited its hold with an approximate launch time now of 9:57 a.m. EDT (1357 GMT).
New Shepard launch enters hold
The NS-22 launch is in a hold; Blue Origin officials have not yet said on the broadcast why, or how long it will last.
NS-22 climbing into New Shepard spacecraft
Following audio issues that affected the broadcast, the NS-22 group is now visible on screen showing the six people climbing into the New Shepard spacecraft.
Blue Origin delays launch to 9:50 EDT
A Twitter update from Blue Origin says the mission has been delayed by about 20 minutes to 9:50 a.m. EDT (1350 GMT).
"#NewShepard is on the pad," the update stated. "The countdown clock is proceeding towards liftoff within today's launch window. Due to overnight storms at Launch Site One, we are currently targeting T-0 time at 8:50 a.m. CDT / 13:50 UTC."
Watch Blue Origin launch NS-22 to suborbital space