NASA's Artemis moon rocket will cost $6 billion more than planned: report
The Space Launch System's booster and engine are now projected to cost at least $13.1 billion over 25 years.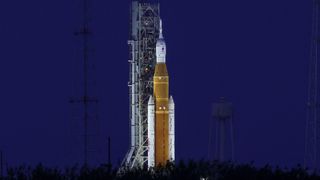 (Image credit: Kevin Dietsch/Getty Images)
An independent report looking into the development of NASA's new moon rocket has found significant cost overruns and delays that could harm the agency's plans to put astronauts back on the moon.
Development of the Space Launch System (SLS) began in November 2011. It had a successful test flight in November 2022, six years after its first targeting a debut launch in late 2016. The SLS megarocket is intended to return humans to the moon as part of NASA's Artemis program, but increases in costs related to contracts awarded to Aerojet Rocketdyne and Northrop Grumman for SLS's propulsion systems could threaten that objective.
That's according to a 50-page report by NASA Inspector General Paul Martin published by the Office of Inspector General (OIG) on May 25. Altogether, the four contracts for the rocket's booster and engine were initially projected to cost $7 billion over a span of 14 years, but are now projected to cost at least $13.1 billion over nearly 25 years.
Related: NASA's Artemis program: Everything you need to know
"NASA continues to experience significant scope growth, cost increases, and schedule delays on its booster and RS-25 engine contracts, resulting in approximately $6 billion in cost increases and over 6 years in schedule delays above NASA's original projections," the report found.
These significant increases were caused by a variety of long-standing, interrelated management issues impacting both the SLS development campaign and the wider Artemis program, the report notes, including "some of which represent potential violations of federal contracting requirements."
The use of heritage RS-25 engines and boosters from the space shuttle and Constellation programs for the new SLS rocket was intended to bring significant cost and schedule savings over developing new systems. But the "complexity of developing, updating, and integrating new systems along with heritage components proved to be much greater than anticipated," according to the report.
To remedy this, the report makes a number of recommendations to NASA management to increase transparency, accountability and affordability of the SLS booster and engine contracts, including switching from "cost-plus" awards towards a fixed-price contract structure. However, the assessment still finds the enormous cost of SLS hard to manage for NASA and damaging to its long term "Moon to Mars" plans.
"Without greater attention to these important safeguards, NASA and its contracts will continue to exceed planned cost and schedule, resulting in a reduced availability of funds, delayed launches, and the erosion of the public's trust in the Agency's ability to responsibly spend taxpayer money and meet mission goals and objectives — including returning humans safely to the moon and onward to Mars."
The report comes at a time of shifts and changes within the space sector. A number of private space companies developing space propulsion and rocket systems have emerged during the time of the development of SLS, such as SpaceX's Starship and Blue Origin's lunar lander, potentially providing much more cost-effective means of returning to the moon.
NASA's next mission in the Artemis Program, Artemis 2, is scheduled to send a crew of four astronauts on a round trip voyage around the moon in 2024. Artemis 3, which will see humans land on the lunar surface for the first time in more than 50 years, will launch no earlier than 2025, if all goes according to plan.
Get the Space.com Newsletter
Breaking space news, the latest updates on rocket launches, skywatching events and more!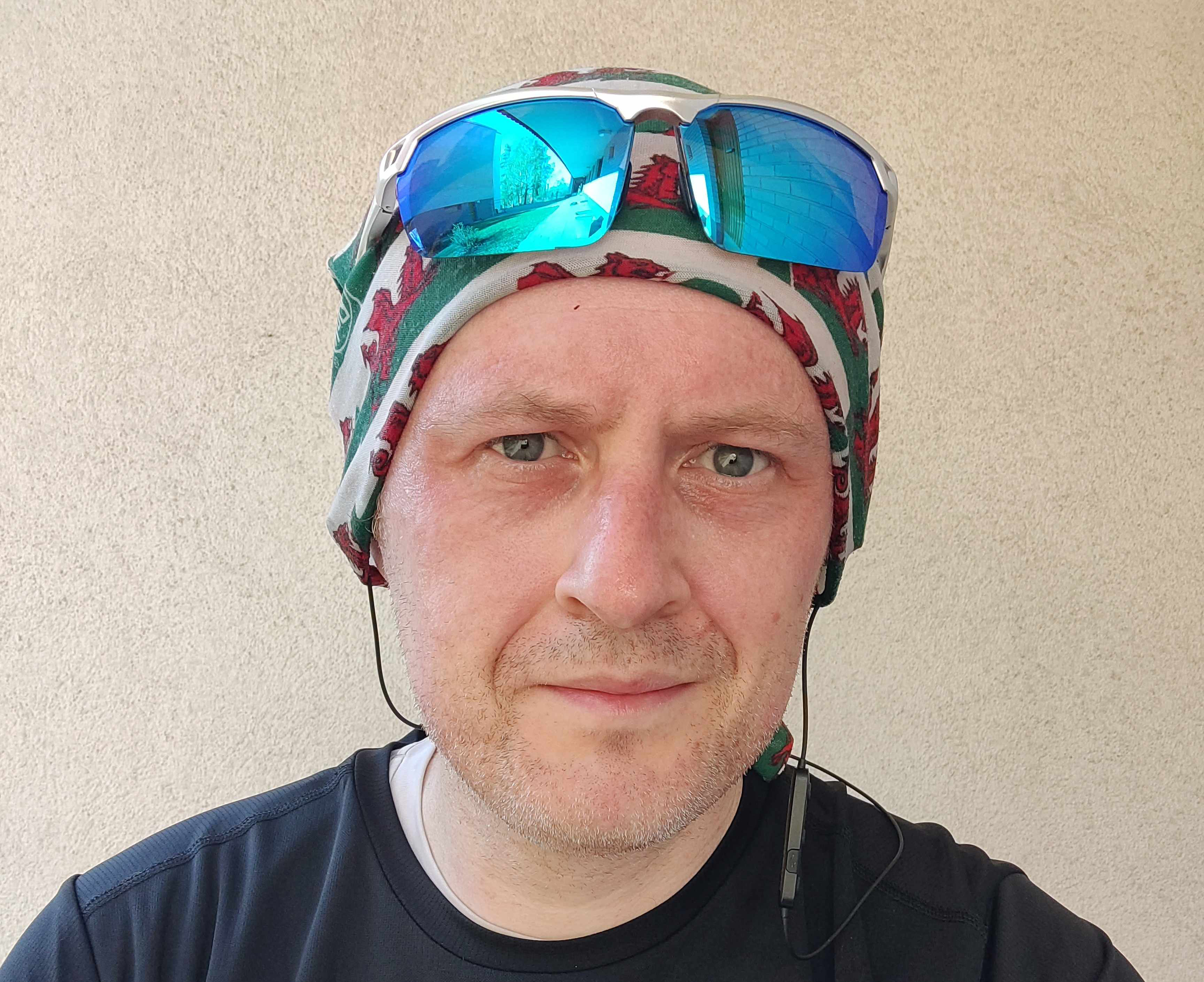 Andrew is a freelance space journalist with a focus on reporting on China's rapidly growing space sector. He began writing for Space.com in 2019 and writes for SpaceNews, IEEE Spectrum, National Geographic, Sky & Telescope, New Scientist and others. Andrew first caught the space bug when, as a youngster, he saw Voyager images of other worlds in our solar system for the first time. Away from space, Andrew enjoys trail running in the forests of Finland. You can follow him on Twitter @AJ_FI.