Artemis 2 will be the first time NASA has sent humans to the moon in over 50 years, and a lot has changed since then.
Artemis 2, which NASA aims to launch in November 2024, will send a crew of four on a test flight that will take them once around the moon and back. But the agency has already placed numerous astronauts on the moon during the Apollo program, so why won't Artemis 2 orbit the moon or land on the lunar surface?
The answer is that NASA is testing a wide range of new technologies, systems and procedures during Artemis 2, just as it did with Artemis 1, an uncrewed flight to lunar orbit that launched last November. Many of these have never been tested in an actual spaceflight environment, and the agency will need to collect data to inform its future moon to Mars plans envisioned under the Artemis program. So the agency deemed a lunar fly-around the best and safest option for the first Artemis crewed flight.

Related: NASA reveals Artemis 2 astronauts for 1st crewed moon flight since Apollo
Mission updates: Artemis 2 to the moon
SLS model rocket kit
You can launch a Space Launch System of your own with this Estes NASA SLS model rocket for a 1:200 scale version of NASA's moon megarocket. Read more about it.
Broadly, Artemis 2 will be similar to Artemis 1 in that it will be another shakedown cruise for the Space Launch System rocket (SLS) and Orion spacecraft. This time around, however, with a crew onboard, the Artemis 2 flight will help test Orion's human-centric systems such as life support, communications and flight controls.
"The unique Artemis 2 mission profile will build upon the uncrewed Artemis 1 flight test by demonstrating a broad range of SLS and Orion capabilities needed on deep space missions," said NASA's Mike Sarafin, Artemis mission manager, in an agency statement."This mission will prove Orion's critical life support systems are ready to sustain our astronauts on longer duration missions ahead and allow the crew to practice operations essential to the success of Artemis 3."
Radiation levels of the deep space environment around the moon are much more intense than those found in low Earth orbit where the International Space Station resides. NASA will therefore need to gather data on Orion's ability to keep astronauts safe and healthy throughout the mission.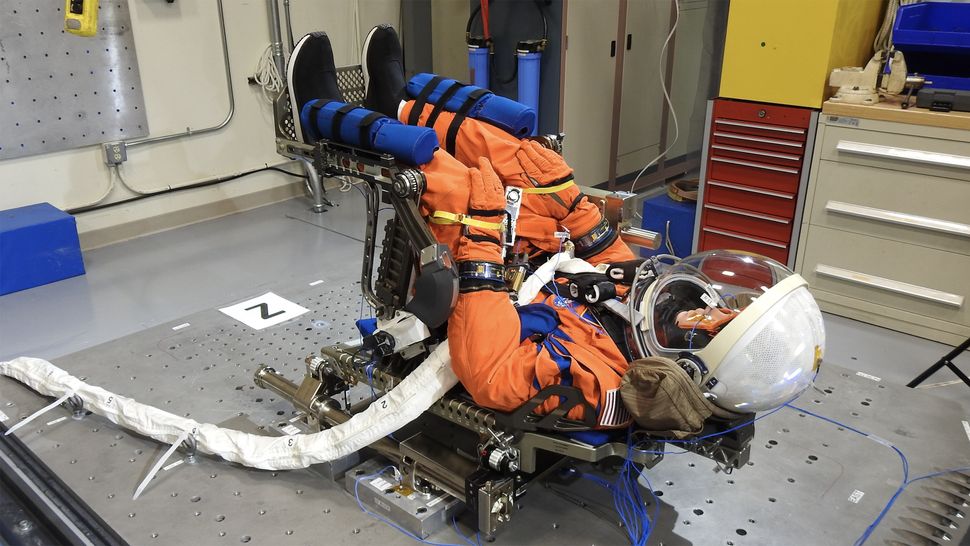 In addition to checking out the crew life support systems, Artemis 2 will be used to test how well Orion can maneuver in space under human control. Once Orion has reached high Earth orbit nearly 24 hours after launch, it will separate from its Interim Cryogenic Propulsion Stage (ICPS), essentially SLS's second stage.
Once Orion has separated from the ICPS, the crew will use the spacecraft's onboard controls and cameras to line themselves up with the discarded second stage booster in order to test the capsule's handling qualities and related systems.
After this procedure, Orion will use its Airbus-built European Service Module (ESM) to execute what is called a translunar injection (TLI) burn, a propulsive maneuver that will place it on a path toward the moon. Orion and its crew will then swing some 6,400 miles (10,300 kilometers) around the far side of the moon before embarking on a four-day return trip to Earth.
While Artemis 1 saw Orion fly to lunar orbit and back, it did so without a human crew. Artemis 2 will not land any humans on the moon because so many of the hardware and software systems, maneuvers and procedures involved with NASA's planned future moon missions have not been tested before — by a human crew or while under remote control.
In addition, many of the hardware elements that will be required to land humans on the surface of the moon are not yet completed. SpaceX's Starship reusable rocket, which NASA has selected to be the Artemis program's first crewed lunar lander, has yet to make an orbital test flight around Earth. NASA and its associated contractors are likewise still developing the moonsuits, next-generation lunar rovers and other pieces of hardware that will be required to operate on the lunar surface.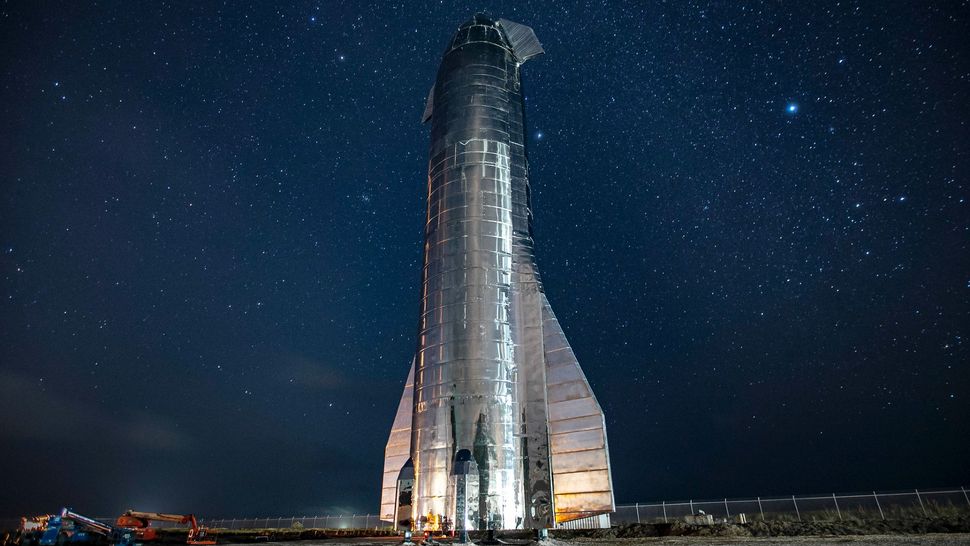 One of the key components of future Artemis missions will be Gateway, a moon-orbiting space station that will be used as a hub for astronauts going to or returning from the lunar surface. In NASA's current Artemis program plans, Orion will transport astronauts to Gateway, at which point they will transfer to a SpaceX Starship for the journey to the lunar surface and back.
NASA and its international partners plan to begin construction of Gateway in lunar orbit in the next couple of years; the first section, the American-made Habitation and Logistics Outpost (HALO) module, could launch as early as 2024.
Without these key hardware components — Starship and Gateway — Artemis 2 currently does not have a way of getting to the lunar surface and back.
Still, even without touching down on the lunar surface or orbiting the moon, the mission will generate the data needed for NASA and its international partners to put human boots back on the moon just a year or so later, if all goes to plan.
NASA aims to launch Artemis 3, which will land astronauts near the lunar south pole, in 2025, though that target date is preliminary.
Follow Brett on Twitter at @bretttingley. Follow us @Spacedotcom, or on Facebook and Instagram.
SLS model rocket kit
You can launch a Space Launch System of your own with this Estes NASA SLS model rocket for a 1:200 scale version of NASA's moon megarocket. Read more about it.
SLS model rocket kit
You can launch a Space Launch System of your own with this Estes NASA SLS model rocket for a 1:200 scale version of NASA's moon megarocket. Read more about it.