Save 33%, an enormous $200, on this HP Reverb G2 VR headset for PC.
Whether you're a newcomer to the world of VR or you want to trade up from a less powerful headset, the HP Reverb G2 is a great deal and it comes with everything but a PC. You even get the motion controllers that some other headsets expect you to purchase separately.
It does require a PC, unlike the Meta Quest 2, but with a PC to hand you'll have a wealth of games and applications to explore. Half Life: Alyx has rightly been lauded but there are so many other apps on offer. Load up Beat Saber and you'll be flailing around in your living room like a natural.
We reviewed the HP Reverb G2 last year and were impressed by the power, quality and comfort on offer. We did remark that it was "caught in a weird middle-ground between the two crowds," but this Prime Day Deal gives it the edge on its similarly priced competition. It's not the best VR headset out there, but at this price, it's probably the best value VR headset you can buy.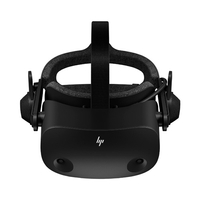 HP Reverb G2 VR Headset
Was: $599
Now: $399 at HP
Overview: Save $300 on one of the best resin 3D printers on the market. The X2 has excellent print quality and it's super easy to use.
Key features: 2160 x 2160 screen per eye, 114 degrees FOV, 90 Hz refresh rate. 2 x motion controllers included.
Price history: We saw seen it go as low as $349 last year but it's unlikely to drop further at the moment.
Price comparison: Amazon: $449.99 | Walmart: $429
Reviews consensus: In our review, we said "it blows comparably priced competition out of the water. It's got a great display, comfortable controllers, and offers good value for money. It suffers from being king of the middle ground though."
Space: ★★★★| Tom's Hardware: ★★★½
Buy it if: You want an excellent mid-range headset at a great price and you have a reasonably powerful PC to couple it with.
Don't buy it if: You want a standalone wireless headset, since this does require a PC. Instead, consider the Meta Quest 2, available now, or wait for the Meta Quest 3.
Related: How to build a PC for VR