Let's be honest: When it comes to fictional villains in literature, art, comics, video games, and movies, few can hold a candle to Darth Vader.
Whether he's Force-choking inept Imperial officers, relaxing helmet-less in his gloomy meditation chamber, or just imposing his evil attitude on pesky Rebels, Darth Vader does it all with a definite sense of style.
To summon all the anger and acrimony embodied within Lord Vader's signature black garb and iron lung, Marvel Comics is giving the iconic character a stark showcase with this April's "Star Wars: Darth Vader - Black, White & Red."
Featuring a limited color palette and a "most impressive" roster of creative talent from across the comics industry, this new "Star Wars" anthology series will present brutal depictions of some of the Sith Lord's biggest battles and interstellar pursuits. The project's lineup of writers and artists includes superstar Jason Aaron, Leonard Kirk, Torunn Grønbekk, Alex Maleev, Peach Momoko, and many others.
Related: Crimson Dawn's Lady Qi'ra slays the Sith in Marvel Comics' 'Star Wars: Hidden Empire'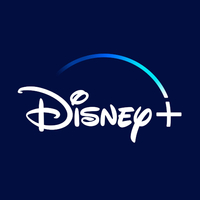 "This is a project we've been waiting to do for a while and we've got more amazing talent lined up that I can't wait to announce," Editor Mark Paniccia said in a statement. "It's such a thrill to use this unique storytelling approach on one of the greatest villains in the galaxy."
"Star Wars: Darth Vader - Black, White & Red" joins the ranks of other classic Marvel characters already given the dramatic three-color treatment like Wolverine, Elektra, Moon Knight, and Deadpool. Here fans will see the Dark Lord of the Sith's notorious reign of terror in a galaxy far, far away in four alarming issues.
Jason Aaron, the New York Times bestselling author who first helped ignite Marvel's current "Star Wars" comics to such acclaim beginning back in 2015, has composed many of Darth Vader's most unforgettable exploits and here he heads back into that universe with renewed vigor.
"'All I am surrounded by is fear. And dead men.' That moment from 'Vader Down' is still one of my favorite things I've written during my time at Marvel," Aaron told StarWars.com. "I loved getting to let Darth Vader cut loose with all his power in such an epic way. And I couldn't pass up the chance to revel in the dark side again and put Vader in an even more perilous situation ... and then see how he carves his way out."
"Star Wars: Darth Vader - Black, White & Red #1" jumps out of hyperspace in April.
Follow us @Spacedotcom, or on Facebook and Instagram.