Looking for Lego discounts for the kids or big kids in your life? You've come to the right place, with Walmart slashing prices of NASA-inspired Lego sets.
The best Lego space sets inspire creativity and evoke nostalgia alike. We've certainly built a fair few in our time, but there's always room in the collection for me - doubly so if your child is starting to see the potential in the blocks.
These Artemis mission-inspired sets are some of our favorites, though collecting the whole set can get expensive. Thankfully, Walmart is offering sizeable discounts on a trio of spacefaring Lego sets, and we've rounded them up for you.
Related: Lego space deals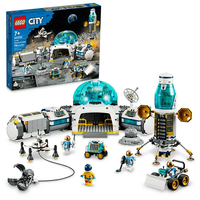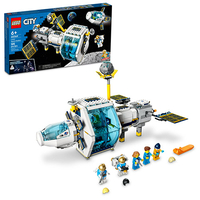 Lego City Lunar Space Station - was $80, now $63.99 at Walmart
Grab this space station Lego set at a discount, with no fewer than five minifigure Astronauts included.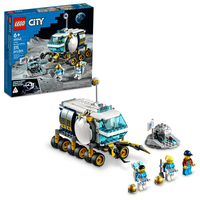 Lego City Lunar Roving Vehicle - was $39.99, now $31.99 at Walmart
This Lego lunar rover comes with a trio of figures, an adorable chunk of meteor, and a vehicle that offers moving parts.
Starting with the Lego City Lunar Space Station, this set is down to $63.99 and offers multiple rooms to build. Kids and adults alike can enjoy the docking capsule, five minifigs, detailed botany labs, and sleeping quarters. It contains 500 pieces.
The priciest set, although now discounted to $103.99, the Lego City Lunar Research base offers a little of everything, with six figures, vehicles, a lunar lander, and the base itself. It has a whopping 786 pieces in the box.
Finally, the Lego City Lunar Roving Vehicle is just $31.99 and comes with a meteor impact diorama piece and three characters. It has moving parts, with 12 wheels for multiple directions of movement.