Best Beginner Drones: Quick Menu
As more and more drones are released with a wide range of sizes, features and price points, there's never been a better time to embark on your journey into capturing aerial photos and videos. The best beginner drones will get you started, and whatever your budget, there's a model available to suit everyone. But like everything, the more you pay, the better the drone, its features and ultimately image quality.
For many beginners, getting started with one of the less expensive models can be a great way to dip your toe into drone flight without fear of losing hundreds of dollars/pounds in a crash. Drone flight is – in reality – easy, because they're designed for ease of use and convenience, so most people can get to grips with flight in a matter of minutes.
Perfecting your flight skills takes time, but there are some features worth looking out for. GPS positioning holds the drone in a hover without drifting in the wind when the controls are released, while obstacle avoidance sensors will stop the drone's flight when an obstacle is detected. This is a feature only available on more expensive beginner models, but one that's worth considering.
When getting started you need to be aware of the drone regulations in your region to ensure that your flights remain safe and legal. You can also check out our drone photography tips and beginner's guide to drone video guides.
The Quick List
Best beginner drone overall
The DJI Mavic Mini 3 offers the best image quality available in a beginner model, with the ability to rotate the camera 90° for portrait format shooting.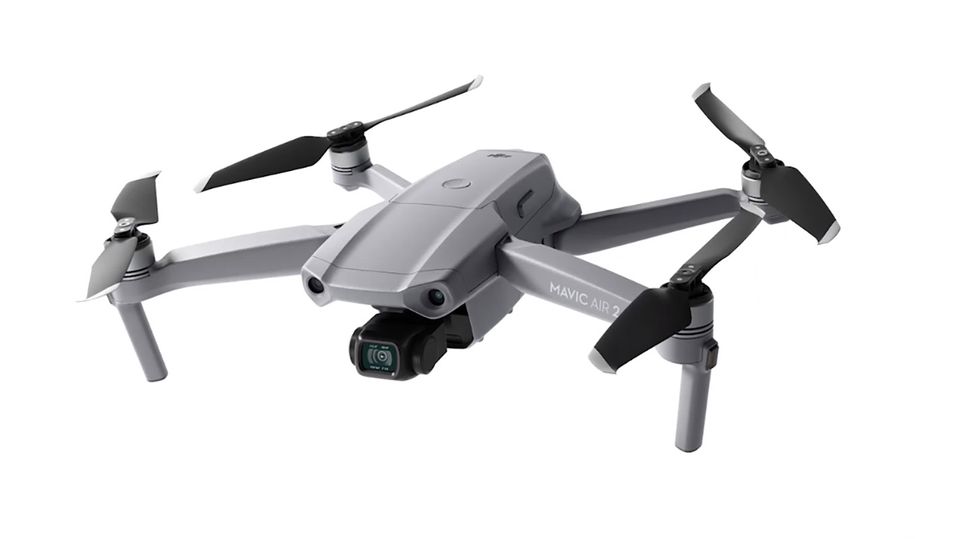 Best premium beginner drone
With up to 4K video capture, a flat color profile and obstacle avoidance sensors, the DJI Mavic Air 2 is a powerful and versatile medium size drone.
Best cheap beginner drone
If you're looking for the best beginner drone on a budget, the Potensic Atom SE is exactly what you need with up to 4K video and great build quality.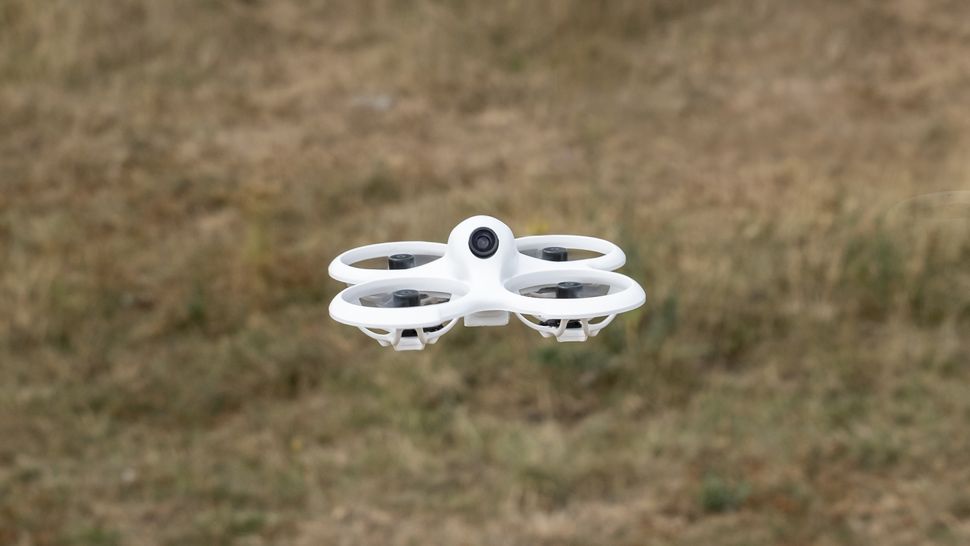 Best FPV drone for beginners
The BetaFPV Cetus Pro Kit comes with everything you need to get started with FPV flight including FPV goggles, a controller, drone, batteries and accessories.
Best FPV drone for video
The DJI Avata may be a professional-level FPV drone, but it's also incredibly easy to fly and capture immersive 4K video when controlled with the DJI Motion Controller.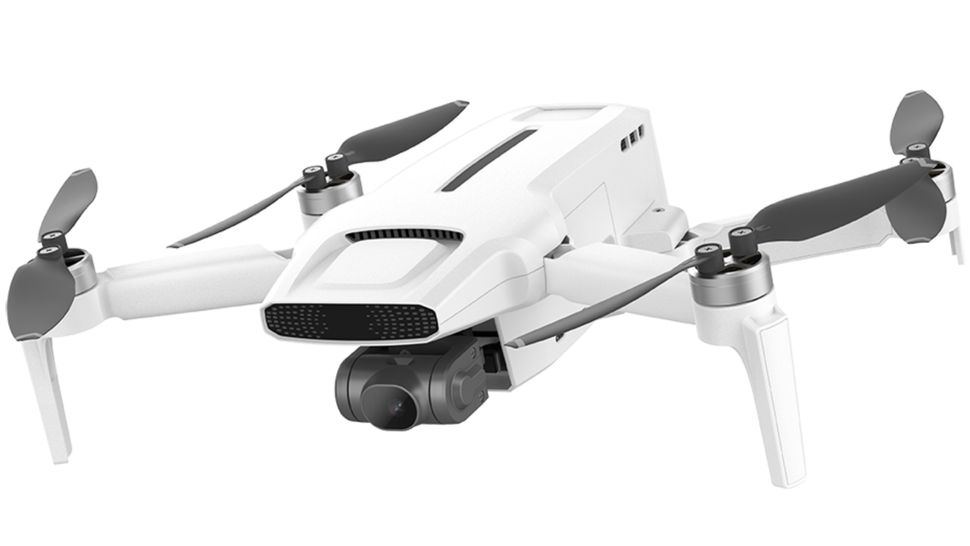 Best budget drone for video
With a 3-axis gimbal, up to 4K 30fps video capture and the ability to shoot in the flat F-Log color profile, the Fimi X8 Mini is fantastic for aerial video on a budget.
Load the next 4 products...
Best drone for children
The DJI Ryze Tello is an extremely basic indoor drone that comes with propeller guards and can be controlled using a smartphone. Plus, it's inexpensive.
Best for flight practice
The Holy Stone HS700E is an inexpensive drone that flies well making it ideal for learning flight basics, although photo and video quality is lacking.
Best powerful beginner drone
The Holy Stone HS720G is a cheap and cheerful beginner drone that will allow you to take to the skies without breaking the bank.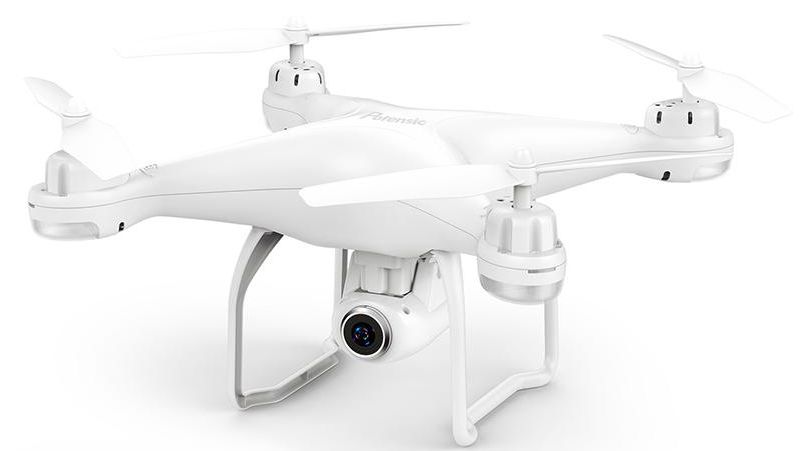 Best cheap bundle
The Potensic T25 is an inexpensive drone that follows the traditional non-folding drone design but comes in a comprehensive kit to help you get started.
Best beginner drone overall
DJI drones are well-known for being incredibly easy to fly while offering excellent image quality. So, if you'd like to enjoy these key benefits alongside excellent build quality and a beginner-friendly price, the DJI Mavic Mini 3 could be the perfect drone for you. And at just 248 g with a folding design, it's incredibly small and lightweight and is subject to fewer restrictions than larger and heavier models.
The Mini 3 uses the same camera as the more advanced Mini 3 Pro, albeit with some reduced functionality. But the key point here is that image quality and the main features the camera has to offer are identical. The camera offers a 24mm equivalent focal length, a fixed f/1.7 aperture, a 1/1.3-inch 12MP sensor and the ability to rotate the camera 90° to shoot photos and videos in both landscape and portrait orientations.
Photos can be captured in Raw and JPEG formats, while video can be captured at up to 4K at 30fps in the Normal colour profile, although not in the flat D-Cinelike profile. There's no collision avoidance in this model like the Mini 3 Pro, so you have to take care when flying close to obstacles such as trees. But there are Quickshots, which are automated flight patterns that allow you to capture professional-looking videos at the touch of a button.
Best premium beginner drone
The DJI Mavic Air 2 is a small and lightweight model that's larger than the Mavic Mini 3 and Fimi X8 Mini but packed with many more flight, camera and safety features. The Mavic Air 2 features a folding design and a weight of 570g making it highly portable. What's more, with advertised flight times of up to 34 minutes and a top speed of 42mph in Sport mode, it's a highly capable drone in terms of performance.
With a 1/2-inch 12MP sensor, the Air 2 can capture photos in both Raw and JPEG format, as well as video at up to 4K at 60fps. And The Air 2 can capture video in the D-Cinelike profile for colour grading in a professional workflow as well as the Standard profile that's suitable for the majority of users. For photos, there are multiple shooting features including high-resolution 48MP stills that are saved as JPEGs.
When it comes to safety features, the Mavic Air 2 provides front and rear obstacle sensors alongside sensors on the bottom of the airframe. And to aid with collision avoidance, the Advanced Pilot Assistance System (APAS) 3.0 can be set up to fly the Air 2 around objects when detected or to brake. Plus, there's GPS positioning to hold the drone in position while it's hovering so it doesn't drift in wind and to provide Return to Home functionality.
Best cheap beginner drone
The Potensic Atom SE is a small and lightweight sub 250 g folding drone that bears a resemblance to the DJI Mavic Mini 2. The main differences are that the Atom SE is much less expensive and has a simple camera, making it an attractive option for absolute beginners and those on a tight budget. It's easily one of the best low-cost beginner drones available, but that means a few concessions have to be made.
With no 3-axis mechanical gimbal, electronic image stabilisation is used to stabilise video so the footage is FPV-style where drone movements are captured rather than being stabilised by a gimbal. This isn't much of a problem for forwards and backwards videos but does become visible when the drone is turned in flight.
Camera functionality is limited with control of only exposure compensation provided for both photos and videos, all other camera settings are automatic. This isn't ideal for photographers and videographers but may be a welcome feature for beginners. Video can be shot in 4K at 30 fps, 2.7K at 30 fps and 1080p at up to 60 fps, while photos can be captured in both JPEG and Raw format in a 16:9 ratio with the latter being rare for a low-cost drone.
Best FPV drone for beginners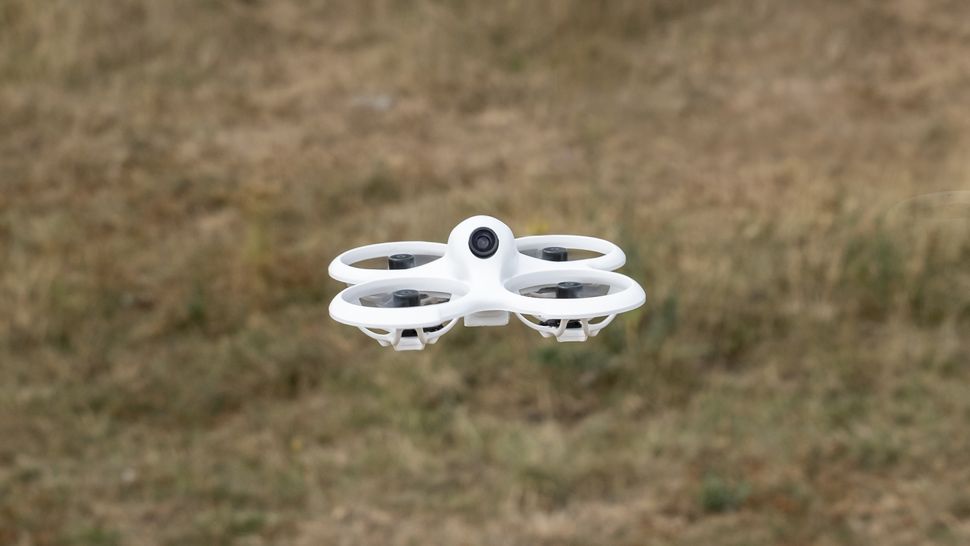 FPV (first person view) drones are well-known for allowing pilots to capture the most impressive video footage possible. But they're unfortunately difficult to learn how to fly in Manual/Acro mode, which is the mode that allows you to roll, flip and dive the drone to capture that immersive video.
The Cetus Pro kit is a complete beginner's FPV kit and includes everything you need to start learning how to fly FPV for just $226 / £190. This includes the Cetus Pro Brushless Quadcopter, a LiteRadio 2SE Transmitter, VR02 FPV Goggles, two batteries, a USB battery charger and cable, four spare propellers, a propeller removal tool, a USB-C cable and a carry case. Spare parts are also available if you have a serious crash.
The Cetus Pro Brushless Quadcopter uses powerful brushless motors to power the four propellers, which are protected by propellor guards to protect them during inevitable frequent crashes. And at just 117×117×35mm and 45.8g with the battery included, this palm-sized drone is small enough to fly indoors or outdoors. And with three flight modes including Acro, and three speed modes, you can start slowly and build up the modes as your skills increase.
The camera on the Cetus is used purely to provide a live feed to the analogue goggles so you can enjoy an FPV view. The Cetus and the VR02 FPV Goggles do not, however, have the capability to record video so this drone is purely a learning tool. The only additional accessories you might need to get started are an additional four battery set that cost $26 / £21, and a battery charger for six batteries that costs $20 / £16.
Best FPV drone for video
FPV drones are difficult to fly in Acro/Manual mode, but the DJI Avata allows even beginners with no FPV experience whatsoever to capture immersive and high-quality 4K video. The beauty of this drone is that it can be flown manually by expert FPV pilots using the DJI FPV Remote Controller 2, available separately, but beginners and anyone else can use the DJI Motion Controller which is incredibly easy and intuitive to use.
The DJI Avata is a cinewhoop drone so it has prop guards around the propellers to protect both the drone and objects in the event of a crash. But where it differs from traditional FPV drones is that it uses GPS positioning and downward sensors in some flight modes, which is great for beginners. The Avata is 180x180x80cm and weighs in at 14.46 oz/410 g with a battery, and as well as being able to accommodate a microSD card, there's 20GB of onboard storage.
Video quality from the 48MP 1/1.7-inch CMOS sensor with an f/2.8 lens with a 12.7 mm equivalent focal length is excellent and can be captured in 4K up to 60 fps, 2.7K at up to 100 fps and 1080p at up to 100 fps with DJI Goggles 2. With the DJI FPV Goggles V2, 2.7K and 1080p video can be captured up to 120fps. The specs are as impressive as the Avata is easy to fly, making it a fantastic FPV drone for beginners.
Best budget drone for video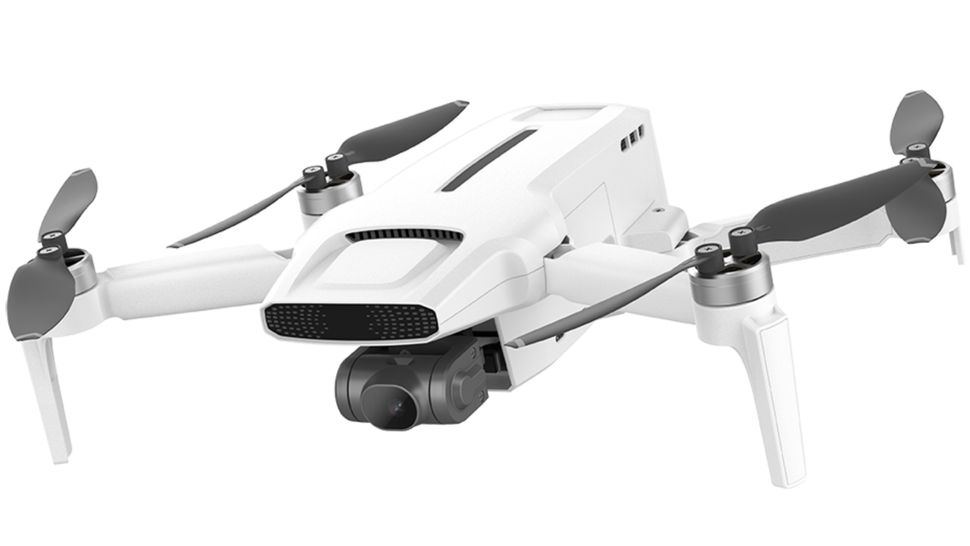 If you're looking for a non-DJI drone that provides similar flight and camera features at a slightly lower cost, the Fimi X8 Mini is the closest you can get. This drone features a 1/2.6-inch 12MP sensor capable of capturing photos in Raw and JPEG, as well as video in 4K at up to 30fps. Video can also be captured in F-log for colour grading in professional workflows and the 3-axis gimbal helps to ensure smooth video footage.
The Fimi X8 Mini offers Smart Tracking Modes, time-lapse, flight path planning, panoramic photos and live streaming, so there are many of the features you'll desire as your flying skills grow. GPS positioning is provided by GPS, Glonass and Beidou for holding position and initiating Return to Home, but there's no collision avoidance available.
There are two battery options available for the Fimi X8 Mini; with the standard battery the drone weighs 258g and offers up to 30 minutes of flight time, while the drone weighs 245g with the pro battery and offers up to 31 minutes of flight time. The most important thing to consider here is that using the pro battery means you wouldn't have to register with the FAA (US) or CAA (UK) to fly the drone, although if you opted for the standard battery you would need to.
Best for children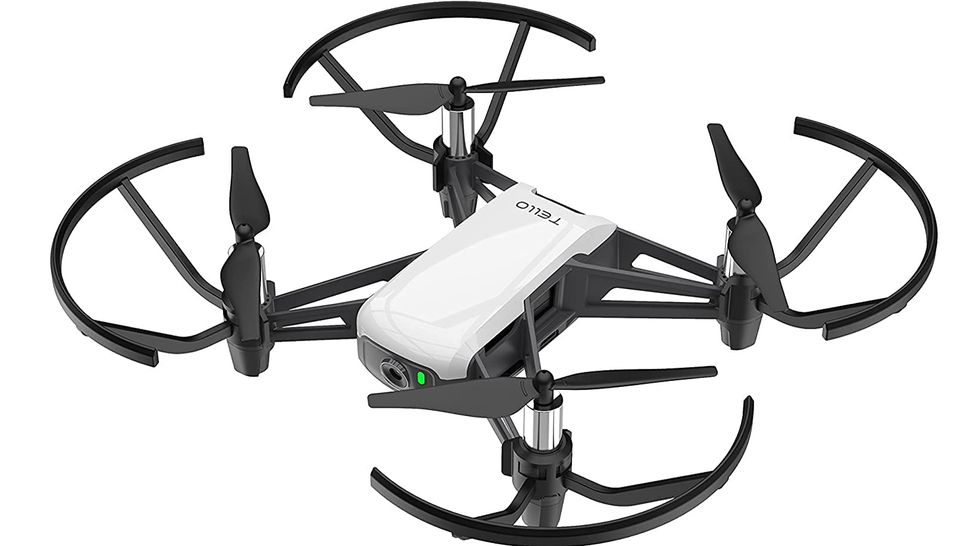 The Ryze Tello by DJI is essentially a toy drone aimed at children. But its low cost and small size also make it a perfect entry point for beginners wanting to familiarize themselves with basic drone controls before upgrading to a more expensive model. The small size combined with the low weight of 80g and included propeller guards make it a reasonably safe drone to fly indoors.
The Tello offers limited photo and video functionality with the 5MP camera producing JPEGs and 720p video, so it certainly isn't designed for more demanding users. Flight distance is limited to 100m so you can't fly too far away, and flight time is up to just 13 minutes. And in terms of control, the done is most commonly controlled using the on-screen controls in the smartphone app,
While the Tello won't be winning you any awards for content creation, it's certainly a lot of fun and is perfect for getting to grips with basic drone controls without breaking the bank. It can even be flipped in mid-air, take-off from the palm of your hand and be programmed using Scratch making it an educational and fun device for kids and adults alike. If you'd like more batteries to increase flight times, there's a Boost Combo that includes three batteries and additional accessories.
Best for flight practice
The Holy Stone HS700E is a drone that offers a more traditional design rather than a folding model, which means it's not as portable as other beginner drones. It resembles a DJI Phantom, but much smaller and lighter so although it's not foldable, it's not a burden to carry. It's certainly not a drone you can put in a camera bag or backpack though.
When it comes to flight, the HS700E does fly reasonably well, which makes it an inexpensive first drone for people who want to learn how to fly with a cheaper drone before spending more on a model with improved features and image quality. The connection between the drone and controller is via WiFi and is more reliable than some of the other Holy Stone models, while GPS positioning helps to hold the drone in position when hovering.
Image quality isn't great, and the 2.8mm lens has a full-frame equivalent focal length of 14mm that produces a 130° field of view with a fixed f2.0 aperture. The camera features a small 1/3in sensor that can capture video in 4K at 30 fps and 1080p at 60 fps, while photos are captured as JPEGs in 4K dimensions (3840x2160 px). Exposure is set automatically, but you can adjust white balance, ISO, brightness and saturation. There are also Greyscale (black & white), Bright, and Nostalgic colour presets that can be applied to photos and videos.
Best powerful beginner drone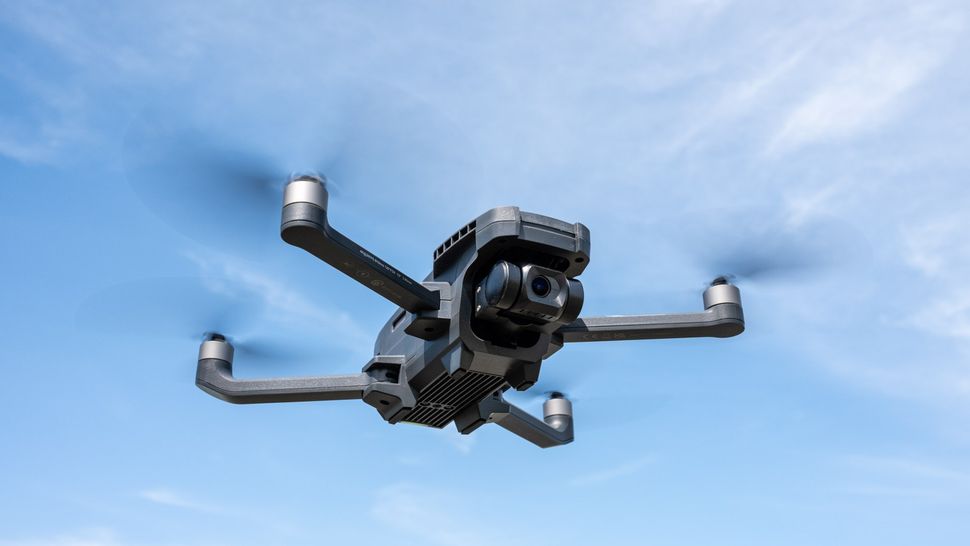 The very best drones, even beginner models, can be expensive. So if you'd prefer a budget model that you can use to get to grips with flight controls, the Holy Stone HS720G is a basic model that comes at a low price that won't break the bank. Features are extremely basic and limited, but the HS720G does offer GPS positioning alongside flight modes including Point of Interest/Orbit, Follow Me and Tap Fly pre-plotted flight routes.
There are no collision avoidance sensors so you have to fly with care when close to obstacles, but the HS720G flies well overall and the controls are responsive and are identical to more advanced models. This means you can get used to controls and camera operation in tandem before inevitably upgrading to a more advanced model in the future.
Camera functionality is extremely basic with control over brightness, saturation, ISO and white balance. Photos can only be captured in JPEG format and these are in a 4K (3840x2160px) 16:9 ratio which will allow you to make up to 10x8in prints after cropping. Video can be captured in 4K at 30fps and FHD (1080P) at 60fps.
Holy Stone drones are sold in the UK and US exclusively through the Holy Stone store on Amazon so they're easy to buy. The HS720G comes in a basic kit that includes a carry case, the drone, a controller, a USB charging cable, a set of spare propellers and a screwdriver for changing propellers. This basic kit costs just $300 / £260 making it a cost-effective model offering JPEG photo capture and 4K video for beginners.
Best cheap bundle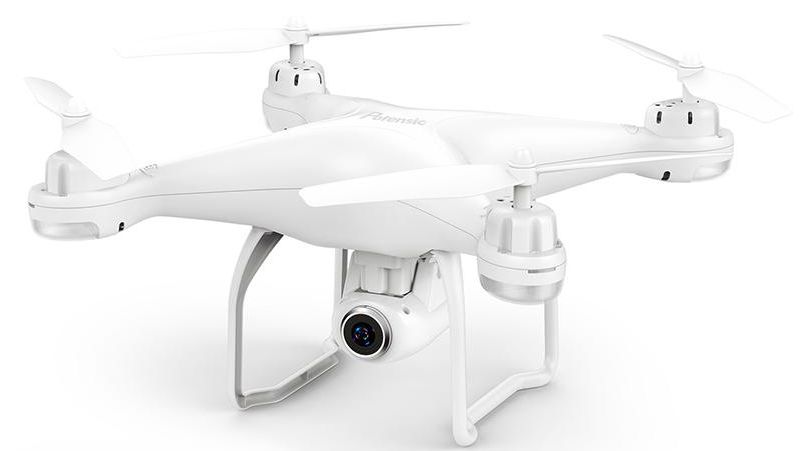 The Potensic T25 is a basic drone ideal for learning how to fly drones and how their controls work, but the limited camera quality and functionality mean that it's certainly not a winning option when it comes to shooting photos and video. But when you consider the low price, it remains an inexpensive option for those looking to get started with flying drones.
Exact specifications are unavailable, but the Potensic T25 is small and weighs less than 250g with the manufacturer claiming it doesn't need to be registered to fly. This would suggest it weighs 249g or less. In terms of design, the T25 follows the traditional drone design seen in the DJI Phantom series where the camera sits between two landing stands, and the drone doesn't fold for transportation.
The Potensic T25 bundle comes with two or three 1000 mAh batteries offering up to 10 minutes of flight time each. And thanks to GPS positioning the drone will hover in position and you can enjoy features including subject tracking and Return to Home. Camera functionality is limited, and there's no stabilization so videos aren't smooth, but video can be captured at 2K. For the price, size, accessories and features, the T25 is a cost-effective option that would help you to get started.
Buying advice
Many drones aimed at beginners are basic models in terms of camera functionality and overall features. But what they do have to offer is the same basic controls as larger and more expensive models, so you can get a feel for how they work without the fear of losing a small fortune if you're unlucky enough to crash.
Even if you have a large budget, it doesn't hurt to buy a cheap model that costs less than $250/£250 to get started, some even cost less than $50/£50. Then once you feel confident with the controls and have inevitably outgrown the camera functionality and overall features, you'll know when it's time to move up to the next level.
One important point you must consider as a beginner is the weight of the drone you're aiming to buy. Drones that weigh less than 249g don't require you to register with the FAA (US) or CAA (UK) to fly them legally which removes one small hurdle in the path to drone flight. So, once you've chosen the model that's right for you, get ready to see the world in a completely new and exciting way.
How we tested
Beginner drones are typically tested over several days in different locations, environments and weather conditions (excluding rain) to test flight performance, flight features, overall handling and image quality for both photo and video capture. All beginner drones offer a variety of features so only those available can be tested, but all features are explored to cover performance and ease of use.
Drones are flown using manual flight patterns to test the connection between the aircraft and the controller, latency between the two, the accuracy of the controls, app connection and reliability and flight in general. And if automated flight patterns and collision avoidance are available, these are always tested to asses accuracy.
All testing is conducted in a way that meets local aviation laws and restrictions to ensure that all flights are safe and legal. Drone laws vary from region to region, so you must check local laws to ensure that you're following the guidelines for your country before embarking on your first drone flights.