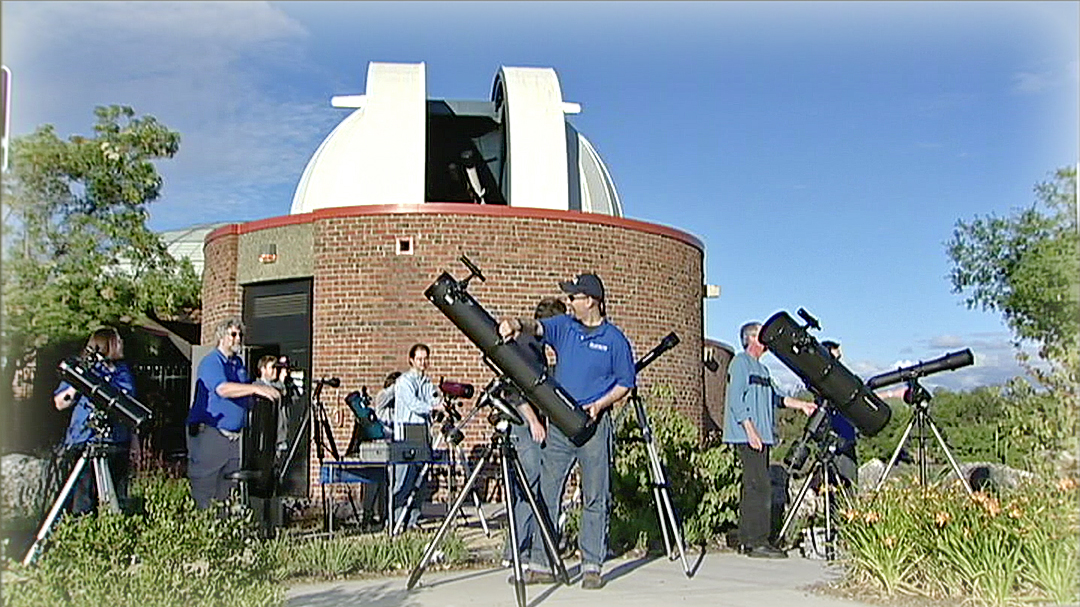 When dedicated stargazers venture outside to enjoy the night sky, they bring their telescopes, binoculars and various well-considered pieces of observing gear away from city lights and into the cool dark of night to catch sight of cosmic objects. But how can the average person get started on their way toward becoming an expert skywatcher? Begin by simply looking up, according to one intrepid stargazer.
"If you're just getting started in astronomy, the best thing to do is to first spend some time under the stars with just your eyes and get acquainted with the brighter stars and constellations," says Space.com skywatching columnist Joe Rao. "Purchase a good sky guide and star chart. Just as you might consult a travel book when sightseeing in an unfamiliar city, a good book on stargazing or a simple finder chart will go a long way to help you familiarize yourself with the night sky."
It's almost always worth setting up shop at your chosen skywatching site before it gets dark, Rao adds. Stargazers also need a gameplan for a rewarding night of skywatching. Rao suggests putting together a checklist of cosmic sights to see for the night. Specialized skywatching software can aid in that hunt.
Telescopes for Astronomy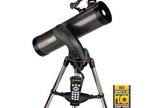 Choosing a quality telescope is like picking the right vehicle to drive. Telescopes can provide more magnification than the average binocular, so they let you peer more deeply into the cosmos on any given night. Do yourself a favor and don't buy a cheap 'scope from a department store. Poor optics and flimsy hardware will turn you off to the beauty and majesty of the sky before you've actually seen it.
Beginning skywatchers will need to choose between four kinds of telescopes: reflectors, refractors, hybrid and Dobsonian. Space.com's Best Telescopes for Beginners: 2015 Buying Guide can help.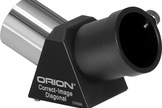 The Celestron NexStar 130 SLT is a good example of a reflector telescope. It has a large aperture and is easy to set up with its onboard computer.
The Celestron NexStar 4SE hybrid telescope is compact and stargazers can make use of the 40,000 cosmic objects in its database. As an added bonus, you can use the 'scope to spot daylight sights – like animals or sports events – as well. Just make sure to buy an "image erecting" prism diagonal (like Orion's "Correct Image" diagonal), to make sure your images are right-side up and not reversed left-to-right.Space.com editors have come up with a list of some of the best telescopes for beginners.
Astronomy Binoculars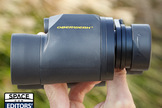 If you want to start small and portable – or feel intimidated by the idea of lugging around a big telescope – a good pair of skywatching binoculars can help. For not much money and very little weight, binoculars can reveal many night-sky sights that wouldn't be otherwise available to people looking at the heavens with the naked eye. To pick the best binoculars for your particular needs, use Space.com's handy binocular buyer's guide: How to Choose Binoculars for Astronomy and Skywatching
One of our favorite binoculars is the relatively small Oberwerk Mariner 8x40 (the numbers show you magnification). It has an extremely sharp focus and is great for observing the moon's craggy landscape. At just 5.5 inches (14 centimeters) in length, the rugged pair of binoculars makes for a good "grab and go" option.
If you're in the market for a "large" pair of binoculars, you might want to try the Celestron SkyMaster 25x100. This pair of binoculars is more like two telescopes sitting side by side, so you might want to get a tripod to go along with it.
You can find out which binoculars we recommend for stargazing in our guide: Best Astronomy Binoculars 2015 (Editors' Choice)
Skywatching software
Many skywatching experts swear by the use of digital skywatching software to map out the night sky. It can be used to print sky charts and get a more exacting picture of the night-sky objects that are best to train your gaze upon during any given time of year.
"A planetarium program such as Starry Night Pro can prove to be invaluable, displaying on monitors any number of sky objects that you might want to look at for any hour of the night, as well as providing you the ability to generate and print your own custom sky chart," Rao told Space.com.
Starry Night, a Space.com partner, makes software that lets skywatchers of all experience levels find constellations, planets and various other night-sky objects.
Stargazing Accessories
Gallant stargazers also need some additional items (including warm clothes) to stick it out for a night of skywatching. Space.com's writer Dave Brody is one such. He thinks you might want to gear up with some of these items before heading out into the long night of gazing up at the stars:
Observing chair
If you're going with binoculars, bring a lightweight reclining lawn chair "lounger." Your arms will thank you. Your back will thank you. Many a meteor shower has been won or lost based upon chair comfort! Telescope-jockeying skywatchers should seriously consider a purpose-built astronomy chair, especially if you own a refractor. These chairs can get low to the ground or as high as your eye would be when standing. The best ones have a padded backrest.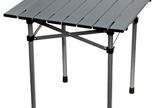 Folding camp table
Where are you going to put your binoculars? How are you planning to read those star charts? When you put the iPad down, can you find it again easily? How about that coffee? Your box of colored filters? Your sandwich? My favorite table for skywatching rolls up when the night is done and stuff's into my telescope bag's outer compartment.
Red-light Flashlight
When you're observing at night, you're going to need to read a star chart or planet finder or telescope markings, or find stuff like eyepieces or your coffee mug. An astronomy tool like this Celestron Astro Night Vision Flashlight goes for around $10, but there are many models to choose from. It takes at least 20 minutes to become dark adapted, even if you are young. Some experienced observers say their eyesight doesn't peak for over an hour under complete darkness. A 10-millisecond flash of white light from a cell phone or car headlight can reset you back to "do over." My red-lens flashlight goes around my forehead on an elastic band.
You don't even have to buy such a tool. You could make your own. It's popular among maker/DIY folks to modify an old Magliteto suite your stargazing needs.
The Orion Dynamo Pro 17 AH Rechargeable 12V DC Power Station and its ilk are basically a big storage battery with "lighter-style" power sockets. Most have 12VDC to 120AC inverters. Run your laptop, telescope, phone … some of these units have USB charge ports, red and white flashlights and blinkers. A few have weather radios. They are heavy, but totally "worth the weight."
Something else to plug in: Electric warming strips like the ones in the Orion Dew Zapper Pro-4 Channel Prevention System fit around my refractor telescope at the front objective, its Crayford focuser area where the eyepieces go, and also my finder scope. These buy me fog-free observing time after the dew point has descended to ground level. Eventually, dew will end the night. But I can usually get 30 good extra minutes by plugging in the old Dew Zapper.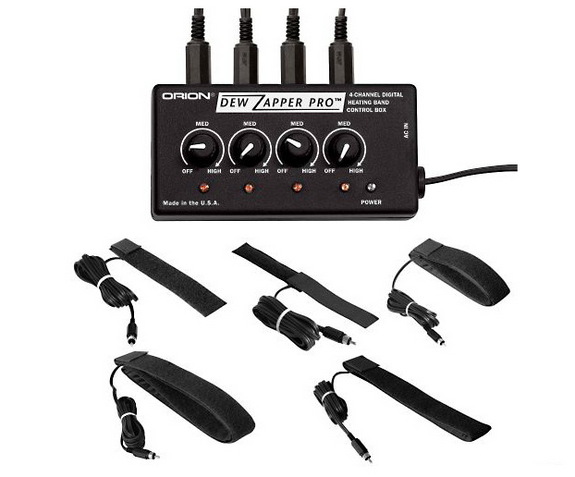 Guilty. I said "cloak" just to get your Star Trek thing going. But a wrap of fabric, with a drawstring around the open bottom — like this really helps. It's reversible with a silver reflective side and a dark absorptive side. Good observing nights start in the daylight with a thorough setup and checkout of the telescope. Then it sits — for hours — equilibrating to the lowering temperatures as the sun sets. Meanwhile, all kinds of dust have been kicked up by friends stopping by, cars pulling into the star party site, campers erecting tents.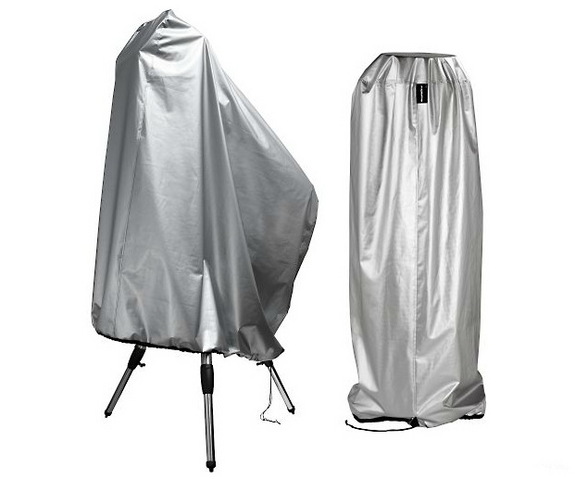 More Equipment
And here are a few other major pieces of equipment you might want to look into for all your skywatching needs:
Can't tell you how many nights of great observing have been shanghaied by discomfort. Don't be that dude. I've heard electric socks work; I've used chemical toe warmers. Best for me: a thin silk sock liner inside a properly engineered mountaineering sock within a rubber-soled boot. And it's not just because I like the Beatles …
Your cell phone may save your life out there in an emergency. But we hope nothing more than a great night of skywatching lies in store for you! A music player can keep you company; you'll find amazing correlations between what you hear and what you see in the sky. I sometimes take audio notes during particularly good observing. It keeps my hands free and my eye at the eyepiece. Even if you never transcribe them, you can listen later and relive the cold awesome night in your warm cozy bed.
I'm skinny. I have bony fingers. They get cold; especially on metal telescope surfaces. But I need manual dexterity to run the cameras, futz with the focuser knob, change eyepieces and fiddle with the laptop. My solution came from an Army/Navy store: fingerless gloves with a fold-back, mitten-top covering. The guy with the black tattoos said his black-ops sniper buddies used them on cold-weather jobs. I didn't ask any more questions.
OK, it's actually a fanny pack I wear backward to give me a large kangaroo pouch. Stylish, yeah I know. Buy hey, it's dark and the only ones around are other astronomers; very few fashionistas among us. I keep certain items close at hand; easier to access than rooting around inside a pocket.
Thermos (for something warm)
The clearest observing nights involve cold air. Deal with it! I'm a tea drinker. Coffee works too. Máte? Kava-kava? Hot Red Bull? Consume at your own risk. Hot chocolate makes your eyes sleepy. Alcohol is dangerous. Adult drinks not only dull your perception, they can also give you a false sense of warmth while actually cooling your core: dangerous!
So stay safe, warm, comfortable and properly geared up out there as you engage the universe on your own terms. Have a great time! We wish you dark skies.
Follow us @Spacedotcom, Facebook and Google+.