Where to stand in Texas to see 2 solar eclipses in under 6 months
In an extraordinary slice of luck, a small area of the Lone Star State will witness October's annular solar eclipse and April's total solar eclipse.
(Image credit: Michael Zeiler/GreatAmericanEclipse.com)
What if the same place on the planet had two solar eclipses in under six months?
That's what will soon happen in southern Texas, which will begin its planetary purple patch on Saturday, Oct. 14, 2023, with a 'ring of fire' annular solar eclipse. Less than six months later on Monday, April 8, 2024, comes the real thing — total solar eclipse 2024.
This is celestial good luck on the grandest of scales. "There are about 375 years on average between total solar eclipses in a given location and thousands of years between getting two solar eclipses in a row so this is an extraordinary thing," Dr. Angela Speck, Co-Chair of the American Astronomical Society's Solar Eclipse Task Force and teacher of astrophysics at the University of Texas in San Antonio, told Space.com. "There are at least two solar eclipses every six months somewhere on Earth, but where I live, this time I get to see both."
San Antonio is in a good location for both eclipses. This October it will see a 'ring of fire' for 4 minutes and 5 seconds and while it's right on the edge of the path of totality in April, its northern suburbs will see up to a few minutes of totality.
Related: Annular solar eclipse 2023: How to watch in person and online
The Texan 'Two Eclipse' square
A square of Texas measuring 120 miles (193 kilometers) on each side — over 14,000 square miles (36,000 square km) in total — will see both a 'ring of fire' (for up to 4 mins 50 secs) and totality (for up to 4 mins 46 secs).
Prime locations that will experience both eclipses include Rocksprings, Junction, Fredericksburg, Kerrville, Bandera, Comfort, Medina, Utopia, Vanderpool, Concan, Leakey, Rio Frio and Uvalde.
"It's a really beautiful area of hills, trees, rivers, vineyards and winding roads," Erica Sagebiel, Director, Texas Hill Country River Region, told Space.com. "My favorite part about these eclipses coming to us is that it means we can share the Hill Country with people from other places that maybe don't have any idea what it is."
The last annular solar eclipse to occur in Texas Hill Country was on April 7, 1940, when a 'ring of fire' lasted for around 6 minutes and 15 seconds. It was photographed from Conroe, Texas by scientists from the University of Kansas, who published their photos in the August 1940 issue of Popular Astronomy. The last total solar eclipse experienced in this region was on May 26, 1397, for 5 minutes 1 second — a whopping 627 years ago.
Although this area of Texas is rated as having the best chance of clear skies in the U.S. on April 8, 2024, on October 14, 2023, it's more likely to have clouds than the other U.S. States crossed by the path — including New Mexico Utah, Arizona and Nevada. However, on both occasions, the chance of clear skies is about 50%.
Related: Road trip! Catch October's annular solar eclipse with 5 iconic routes through the US
Exploring the square
Garner State Park is confirmed to be hosting activities for the 'ring of fire'. Other undoubted beauty spots in the vicinity include South Llano River State Park and Enchanted Rock State Natural Area, the latter of which is just outside the path of the 'ring of fire', but in prime position for the total solar eclipse. Both are Dark Sky Parks. April also sees the peak for the flowering of bluebonnets across Texas Hill Country, with a good spot being Willow City Loop scenic drive near Enchanted Rock.
The city of Uvalde, population 15,000, is the gateway town to Hill Country itself and not typically a destination for tourists, but plans for the eclipses are ramping up. "We've been really focusing on the city on how to get schools involved," says Sagebiel. "Come September we plan to be in schools giving presentations to the kids and giving lectures and information to teachers." Both eclipses will be organized for the local community, not just visitors.
Geographically, Uvalde is in the perfect location. As well as being at the crossroads for the two eclipse paths it's also at the crossroads for two of America's most famous and longest roads — Highway 90 (which runs between Mexico and Canada) and Highway 83 (Mexico to Florida). Eclipse-chasers could well get to know Uvalde because while Highway 90 runs between San Antonio and Del Rio on the Mexican border, Highway 83 goes north from Uvalde into the Texas Hill Country proper. "Uvalde is the beginning or the end of Texas Hill Country, depending on where you're coming from," says Sagebiel.
Related: 10 best events across the US to celebrate the Oct. 14 annular solar eclipse
'X' marks the spot
There's absolutely no need to obsess about the centerline for a total solar eclipse. While being there does mean the longest totality possible, reaching the actual centerline is a journey of diminishing returns — you really just need to stay away from the edges of the path.
However, if you want to experience the longest possible 'ring of fire' and the most totality, both within six months, then there is, of course, a location in the Texas Hill Country where the two centerlines of both eclipse paths meet in a celestial 'X'. That happens close to the Sabinal River, just north of Vanderpool, Texas in an area of hills, canyons, hollows, rivers and scenic drives.
Nearby is the aptly-named MoonDancer Springs Ranch while across the street is Winery Springs (sold out for both eclipses) and a snack van called MJ's Coney Island that does authentic Michigan Coney Dogs. Just north are the Foxfire Log Cabins (full for October 14, 2023) and the Lone Star Motorcycle Museum. If you want to stay in this area consider Lost Maples State Natural Area, which has a campground for 30 (full for October 14, 2023, with bookings for April beginning five months prior). It's known for its excellent stargazing. Just south of the 'X' is Lost Maples RV and Camping, which — at the time of writing — has gaps for October 14, 2023, but is booked for April 8, 2024.
Related: Annular solar eclipse October 2023: Plan your trip to see the amazing 'ring of fire' eclipse with these top tips
Casualties of the crossroads
This strange quirk of nature in Texas does have casualties. Spare a thought for the likes of San Marco, Geronimo, Comstock and Laredo — and the others close to the four corners of the Texan 'Two Eclipse' square — for whom a miss is as good as a mile; they all get two partial solar eclipses in six months.
Related: 10 breathtaking locations to see October 2023's 'ring of fire' annular solar eclipse
If the two eclipses of 2023-2024 make the Texas Hill Country one of the luckiest locations on the planet, its luck is only temporary. The following 'ring of fire' annular solar eclipse will happen here in 217 years and the next total solar eclipse will occur on May 26, 2617. That's a longer-than-average wait. However, the coming drought of 593 years between totalities shouldn't be too hard to bear thanks to arguably the 'Greatest American Eclipse' — the longest for many centuries — that will come to nearby Oklahoma and Arkansas on August 12, 2045.
North America is living through a golden age of eclipses, but it's currently Texas that's the luckiest U.S. state of all.
Get the Space.com Newsletter
Breaking space news, the latest updates on rocket launches, skywatching events and more!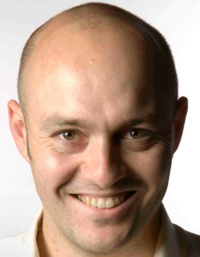 Jamie is an experienced science, technology and travel journalist and stargazer who writes about exploring the night sky, solar and lunar eclipses, moon-gazing, astro-travel, astronomy and space exploration. He is the editor of WhenIsTheNextEclipse.com and author of A Stargazing Program For Beginners, and is a senior contributor at Forbes. His special skill is turning tech-babble into plain English.