In space no one can hear you … sing?
Well, that might be technically true for warbling in the cold vacuum of outer space but inside the comfortable confines of a Constitution Class Federation starship like the U.S.S. Enterprise, the acoustics might be akin to any world-class concert hall.
This past weekend during San Diego Comic-Con at the official Paramount+ "Star Trek Universe" panel in Hall H, the powers that be not only announced an early Saturday, July 22 release for "Star Trek: Strange New Worlds" anxiously awaited live-action crossover episode with "Star Trek: Lower Decks" titled "Those Old Scientists," but also a surprise peek at the singing and dancing plot of the upcoming episode nine.
As seen in this ear-pleasing preview trailer above, it appears that the Enterprise is struck by some sort of interstellar interference that has a peculiar effect on Captain Pike and his intrepid crew, causing them to belt out a medley of catchy numbers.
Related: Star Trek streaming guide: Where to watch the Star Trek movies and TV shows online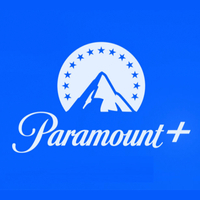 Watch Star Trek: Strange New Worlds on Paramount Plus: Get a one month free trial
Get all the Star Trek content you can possibly handle with this free trial of Paramount Plus. Watch new shows like Star Trek: Strange New Worlds and all the classic Trek movies and TV shows too. Plans start from $4.99/month after the trial ends.
"Star Trek" and musicals go together like … well, never! "Subspace Rhapsody" is a joyous salute to Hollywood musicals of the 1950s and is deemed the first-ever, complete musical-themed episode in the "Star Trek" franchise's long 57-year history. There's even a cool retro-style movie poster designed just for this special occasion!
"Subspace Rhapsody" will break into song as the ninth and penultimate episode of Season 2 and it's due to air on August 3, 2023. This toe-tapping chapter is an ode to Technicolor spectacles Tinseltown churned out during the Golden Age of Cinema.
It features ten original songs in addition to a whole new musical version of "Strange New Worlds'" main title theme, with music and lyrics provided by Kay Hanley ("Letters to Cleo") and Tom Polce ("Crazy Ex-Girlfriend").
Fans might recall previous "Star Trek" scenes where a certain character might spontaneously break out into song as in "Picard" Season 2, but never a full-blown musical episode filled hull-to-hull with upbeat lyrics-enhanced dance sequences.
"Star Trek: Strange New Worlds" streams exclusively on Paramount+.