There's still time to claim three months of Paramount Plus for just $1.99 a month (or $3.99/month for Paramount Plus with SHOWTIME) as the deal expires on December 3. The streaming platform is the home of all things Star Trek including this year's finale of "Star Trek: Picard" and the latest season of "Star Trek: Lower Decks."
You can get a limited-time offer on the Paramount Plus streaming service on sale right for 67% off.
As it's the home of the Star Trek, you'll be able to find 27 different movies, TV series and documentaries from the franchise on the streaming platform. It's worth remembering that there's other sci-fi content like the awesome "Halo" series too. Normally, you'd be paying $5.99/month or $59.99/year for their Essential plan which features limited ads. This extended Black Friday deal will save you $12 over the first three month period. That's plenty of time to either binge as much as you can for a lot less, or decide whether you want to boldly go onwards with Paramount Plus.
If you're looking for more movie choices in that three months, Paramount Plus is also offering 67% off a bundle the cable channel Showtime, cutting the price of three months of THAT plan from $36 to just $12 (at $4/month). The deals for both the Essential Plan and the Showtime bundle run through Dec. 3 and are for new and former subscribers looking to rejoin (sorry current subscribers).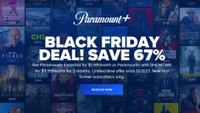 3 months of Paramount Plus - was $18/3 mo now $6/3 mo. .

Paramount is offering 67% off its Essential plan for three months, which is normally $5.99/month but now at $1.99/month for the first three months. It offers limited ads, a deep Star Trek and other TV catalog, live news and NFL and UEFA Champions League sports. An annual subscription is $59.99/year, so this deal would save you about $9.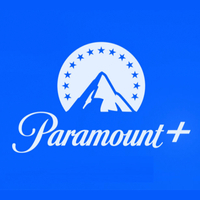 3 months of Paramount Plus + Showtime (Essential) - was up to $36/3 month. now $12/3 month.

Paramount is also offering 67% off a bundle with Showtime for your first three months. Normally $11.99/month or $119/year, this deal cuts the fee down to $4/month for the first three months while you decide whether to keep it.
Paramount Plus is a streaming service that offers access to a vast catalog of full TV series, including every Star Trek movie and nearly every Trek TV series. (Note: Star Trek: Prodigy is currently unavailable and headed over to Netflix in December). There's a wide selection of original series as well, like the excellent Halo series based on the sci-fi video game, as well as the new Trek TV shows like "Star Trek: Discovery," "Picard," "Lower Decks," and the amazing "Strange New Worlds." You'll also find a deep library of other TV programming, including thoughtful sci-fi like the CBS show "Extant" starring Halle Berry as an astronaut. You can also find live news, NFL and other sports on Paramount Plus.
Key Specs: A streaming service accessible via the internet for use at home on your TV, computer and on mobile devices via an app. It includes a vast library of thousands of TV episodes and films to choose from, as well as access to Showtime's library for an additional fee.
Consensus: This Black Friday deal does offer 90 days of Paramount Plus at a good discount, but last year you could get a full year of the streaming service for 50% off, not just 3 months. This offer for 2023 doesn't go that far, but does get you a discount with some flexibility of extra time to see if you want to keep the service.
Buy if: You don't have the service but would like an extended trial period Paramount Plus with a lot of flexible time in which to sample its different TV series, films and original programming.
Don't buy if: You're a current subscriber already or are not interested in Star Trek, Halo or the bulk of Paramount's CBS programming, or if you're satisfied with cable TV or another service.
Alternative models: If Paramount Plus isn't your still, you can also get 12 months of Hulu for just $1.99 a month right now and save 87%, as well as 6 months of Max for $2.99 a month, a 70% savings. You do have until Dec. 3!
Check out our Black Friday 2023 deals page for a roundup of the best discounts and deals on telescopes, binoculars, cameras, star projectors, drones, Lego and much more.