For the past week or so, it has seemed that North America is under some sort of aerial assault.
Multiple flying objects that have been tagged, for the most part, as unidentified have been shot down by U.S. fighter jets. (Another destroyed object was identified, by the U.S. military, as a Chinese surveillance balloon.) Recovery crews are working to find and study the resulting debris, to better understand where these intruders came from and what they were doing in our skies.
The attention these incursions are receiving could give rise to more reflection about unidentified flying objects (UFOs), or unidentified aerial phenomena (UAP), as they've recently been rebranded. What do these sky-high visitations mean to the UAP/UFO community? Are there any lessons to be learned from these incidents, any takeaways from pilot descriptions of the objects?
Related: Previous Chinese spy balloons over US were classified as UFOs: report
Eyewitness accounts
A leading critic of the UFOs-are-alien spacecraft hypothesis is Mick West, a writer, skeptical investigator and a former video game programmer.
"The varied pilot reports we've seen in the media illustrate how difficult it is to get information about encounters with slow-moving objects from eyewitness accounts," West told Inside Outer Space.
"The difficulty of judging the speed of an object without knowing its distance is greatly compounded in an encounter with unfamiliar balloons where the pilots do not know how big they are," West said.
West pointed to both congressional testimony and the recent output and ongoing work of the Office of the Director of National Intelligence (ODNI) and the newly established All-domain Anomaly Resolution Office (AARO).
Low-information zone
Balloons are a common source of pilot reports of UFOs/UAPs, West said.
For example, a wayward balloon is a likely explanation for the famous "GoFast" UFO video, released in 2018, which seems to show an object moving at high speed over the ocean, but actually shows a much slower object, West added.
UFO reports emerge, he said, from the "low- information zone," or LIZ — the set of conditions where an object is just too far away, small, fast, blurred or out of focus to determine exactly what it is.
"NORAD's radar has always had a significant LIZ, where radar returns of low quality, or that resembled birds, balloons or other airborne clutter, have been filtered out as distractions to the primary mission of detecting incoming conventional aircraft and missiles," West said. (NORAD is short for "North American Aerospace Defense Command," a joint effort of the U.S. and Canada.)
"The furor over the large Chinese balloon has prompted NORAD to modify or eliminate the filters to attempt to better capture similar incursions," West said. "This has resulted in low-information objects being selected from the LIZ for investigation. Many of these will be innocuous items, like stray balloons, potentially even of U.S. origin."
Some items may be previously undetected adversary incursions, West added. "Disambiguating these will represent a significant challenge. Unfortunately, the perceived need to take rapid action will result in expensive and dangerous shoot-downs of a variety of objects based on limited information."
Related: UFOs and UAP: History, sightings and mysteries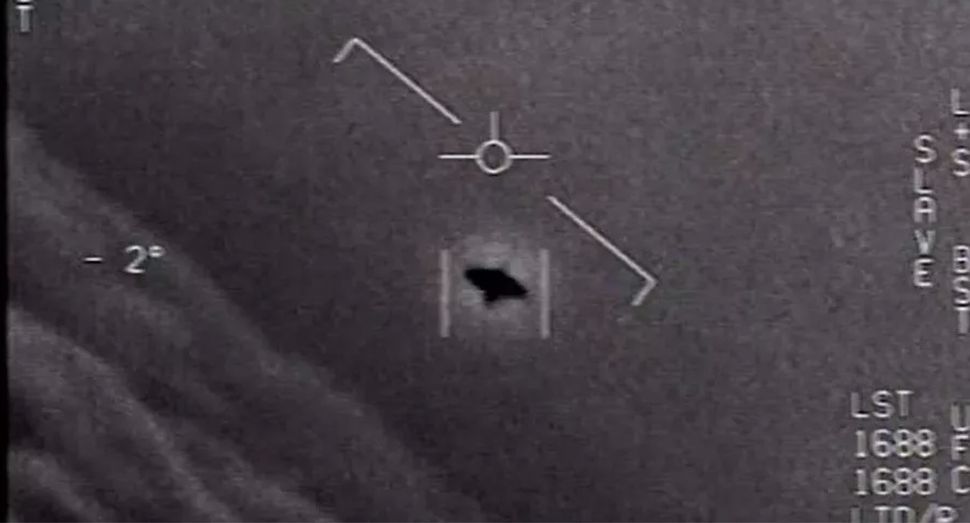 Aerial excitement
The chatter about balloon shoot-downs and UAP talk has also caught the attention of Robert Sheaffer, an author, freelance writer and skeptical investigator of all manner of bogus claims.
The ongoing aerial excitement involving balloons likely means one of two things — that the Chinese have just now dramatically increased their balloon-launching activities, "or that such balloons are no longer being ignored," Sheaffer said. "And it's more likely the latter."
Sheaffer pointed out that military pilots, and other official personnel, seem quite clueless about what is being seen.
As noted in one CNN report, some pilots have claimed that they couldn't see any identifiable propulsion on one of the recently shot-down objects. Those pilots could not explain how the object was staying in the air, despite its cruising at an altitude of 40,000 feet (12,000 meters).
However, "an object that is lighter than air does not need 'propulsion' to remain aloft," Sheaffer said.
"In recent years, the Chinese have developed small inflatable drones that could possibly account for some sightings," Sheaffer added.
Effects of perspective
Like West, Sheaffer invoked a balloon as a possible explanation for the "GoFast" UFO.
"That object is indeed 'going fast' with respect to the camera — perhaps 400 miles per hour [640 kph] — but relative to the ground, it is almost stationary," Sheaffer said. "The aircraft is passing the object at a high rate of speed, which makes the object appear to be moving rapidly in the opposite direction."
The fact that Navy pilots did not realize this suggests that they don't understand simple effects of perspective, Sheaffer said. "And the fact that the Pentagon's 'UAP experts' failed to realize what was happening demonstrates their complete incompetence in such matters," he added.
As for the other two publicly released videos — called "Tic Tac" and "Gimbal" — "they are probably the infrared signatures of distant jet aircraft, and have nothing to do with balloons," Sheaffer said.
Leonard David is author of the book "Moon Rush: The New Space Race," published by National Geographic in May 2019. A longtime writer for Space.com, David has been reporting on the space industry for more than five decades.Follow us on Twitter @Spacedotcom or on Facebook.