This month will see the first of two solar eclipses in this year of 2023. But this upcoming eclipse will be a rather special kind of eclipse.
When speaking of eclipses of the sun, there are three basic types. First are partial eclipses, when only the moon's outer shadow, called the penumbra, interacts with Earth. From within the penumbra, only a part of the sun is seen to be covered by the disk of the moon. Next are total eclipses, where from only from within the dark shadow cone of the moon, called the umbra, can a total eclipse be seen. And then there are annular eclipses or "ring of fire" eclipses, so called because the moon is too far away and hence too small to cover the sun, so a ring of sunlight remains visible around the edge of the moon at maximum. In order for the umbra to reach the Earth during this type of eclipse, the moon must be closer than its average distance.
However, there is a fourth type of solar eclipse, known as an annular-total or hybrid solar eclipse, the rarest variety of all. Of all types of solar eclipses, hybrids account for just 4.8%. In the 21st century, only seven such eclipses take place. And one of them will take place on Thursday, April 20.
If you want to watch this rare celestial spectacle for yourself, make sure to check out our guide on how to watch the hybrid solar eclipse online for free.
Related: Hybrid solar eclipse: Everything you need to know about the rare and strange phenomenon
Whether you'll be watching the eclipse in person or if you'll be watching one of the free eclipse livestreams that will be available online, don't forget: Don't ever look at the sun with the unaided eye. Even during an eclipse, looking at the sun can permanently damage your vision. If you plan to view an eclipse in person, be sure to check out our guide on how to observe the sun safely.
For viewing eclipses in person safely, these manufacturers sell reliable solar eclipse glasses and solar filters that comply with international standards.
Another way to observe the sun safely is with a pinhole camera, a device you can easily make at home.
If you're looking to take photos of the eclipse or any other celestial event, check out our guide on how to photograph a solar eclipse, as well as our best cameras for astrophotography and best lenses for astrophotography.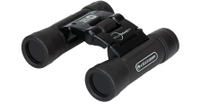 The moon's shadow scrapes the Earth
On April 19 at 9:36 p.m. EDT (0136 GMT on April 20), the umbra will sweep northeast across Indonesia. However, the moon's distance at that time of 233,582 miles (375,914 kilometers) is such that the shadow's tip will merely scrape the surface of the Earth. For the first minute or so, a "negative shadow" (called the antumbra) will touch down and the eclipse will start off annular (ring-shaped). As seen from the South Indian Ocean, approximately 270 miles (434 km) west-northwest of the French Southern and Antarctic Lands, the moon will not quite cover the sun; instead, a very fine — and rapidly narrowing ring of fire — will show around the moon's outline.
Then, at 10:38 p.m. EDT on April 19 (2:38 a.m. GMT on April 20), the umbra tip will hit the surface. At that instant of crossover, a ship or trawler positioned in the ocean will see the moon exactly covering the sun for an instant. From then on, the eclipse will transition to total as the umbra cuts across our planet; the breadth of its path on the surface and the duration of totality as seen from observers within that path will grow as the tip of the dark cone of shadow scrapes the Earth.
Restricted totality
The eclipse's first landfall is North West Cape, a peninsula in Western Australia (WA). From Cape Range National Park, the sun will be totally eclipsed for 63 seconds.
The largest population center in Western Australia that will see totality is Exmouth, a town on the tip of the North West Cape (pop. 2,800). From here, 57 seconds of total eclipse will be visible beginning at 3:29 a.m. UTC, (11:29 a.m. local time).
Farther along the totality path, the centerline of the eclipse will pass directly across Barrow Island, the second largest island off the coast of Western Australia. Located 60 miles (100 km) off WA's Pilbara coast, it has since 1910 been listed as an A-Class reserve, among the most protected type of land anywhere. It is also home to Australia's largest gas project, Gorgon, being built by Chevron Corporation, an American multinational energy corporation predominantly in oil and gas.
On Barrow Island there are almost 400 species of plants, 13 terrestrial native mammal species, more than 110 bird species, 44 terrestrial reptile species, almost 4,000 species of terrestrial invertebrates, and 59 species of subterranean fauna. A total eclipse lasting 65.5 seconds will commence at 3:34 a.m. UTC. (11:34 a.m. local time) Along with the amazing spectacle of totality itself, it would be fascinating to observe firsthand, how the creatures on the island react to the sudden darkening of the midday sky.
Unfortunately, no astronomer or naturalist will be granted that opportunity. All requests to visit the island are always denied; any special arrangement must be made directly with Chevron. When Space.com approached Chevron to ask if Barrow Island might allow scientists temporary access for such a special event as a total solar eclipse, we received an answer from a partnership manager in corporate affairs who stated that: "All non-essential travel to Barrow Island will be restricted in April and May 2023 due to a scheduled maintenance event which is a regular part of the business of operating LNG facilities."
Back into space
The point of greatest eclipse is attained in the Timor Sea, just south of Timor-Leste, in Southeast Asia. Here, the sun will be totally eclipsed for 76.1 seconds at an altitude of 67 degrees, but the eclipse path is only 30 miles (48 km) wide. Continuing northeast, it will cut through West Papua, New Guinea and then turn east, narrowly missing the tiny island of Kosrae of Micronesia.
The umbra will then lift back out into space at 5:54 UTC (1:54 p.m. local time) over the North Pacific Ocean, transitioning into an annular eclipse, but only for a couple of minutes before the antumbra slides completely off the Earth's surface.
Partial phases
The partial eclipse, caused by the far vaster penumbra that surrounds the umbra, begins an hour before, and ends an hour after the central (annular-total) eclipse, and can also be seen in varying extent over parts of the Indian and Pacific Oceans, all of Australia and Indonesia, a slice of Southeast Asia, the north half of New Zealand and a portion of Antarctica.
The table below, lists mid-times and greatest magnitudes of partial eclipse for a dozen major cities. "Magnitude" here describes the percentage of the sun's face that will covered by the moon.
Swipe to scroll horizontally
| Location | Time (UTC) | Magnitude |
| --- | --- | --- |
| Perth | 3:20 | 0.765 |
| Jakarta | 3:44 | 0.503 |
| Adelaide | 3:59 | 0.321 |
| Hobart | 4:05 | 0.123 |
| Melbourne | 4:08 | 0.201 |
| Ho Chi Minh City | 4:20 | 0.133 |
| Canberra | 4:21 | 0.191 |
| Sydney | 4:28 | 0.19 |
| Brisbane | 4:44 | 0.265 |
| Manila | 4:54 | 0.37 |
| Auckland | 4:49 | 0.062 |
| Port Moresby | 5:06 | 0.668 |
Coming attractions
After the April 20 solar eclipse passes into history, there will be an annular ("ring") eclipse of the sun on October 14, that will sweep southeast across the western and southern U.S., Mexico's Yucatan Peninsula, Central America and then east-southeast across southern Colombia and northern Brazil. A partial eclipse of varying extent will be visible from over virtually the entire Western Hemisphere. The annular eclipse path itself will cross eight U.S. states; places within the path will see the sun morph into a fiery ring for up to five minutes.
And then, a little under a year from now, on April 8, 2024, the "Great American Solar Eclipse" will occur, with the path of totality, averaging 123-miles (198 km) wide, running from southwest Texas to northern New England. The duration of totality will vary from nearly 4½ minutes in Texas to over 3¼ minutes in Maine. An estimated 32 million people live inside of the totality path and countless millions more are anticipated to travel into the path in the days leading up to "E-Day."
So, get ready for some very exciting times ahead!
Joe Rao serves as an instructor and guest lecturer at New York's Hayden Planetarium. He writes about astronomy for Natural History magazine, the Farmers' Almanac and other publications. Follow us on Twitter @Spacedotcom and on Facebook.
Editor's Note: If you snap an image of the hybrid eclipse and would like to share it with Space.com's readers, send your photo(s), comments, and your name and location to spacephotos@space.com.