Good news everyone! You won't have to wait until the 31st Century for the Futurama reboot as new episodes are dropping soon. So, in anticipation of the brand new series, here's everything we know about it.
That's right, Futurama is back, baby! While Disney Plus is the current home of Futurama, as of July, you'll be able to stream the reboot on Hulu. The streaming platform did release a teaser trailer and now there's a new official trailer to further the anticipation. In the article below, you'll see everything we know from the release date, episode titles, cast and more.
Futurama is an animated sci-fi series that tells the story and shenanigans of Philip J. Fry, a delivery boy who gets cryogenically frozen on New Year's Eve in 1999 and is defrosted a thousand years in the future. When he is unfrozen, he meets and befriends a robot named Bender and together they work for Planet Express, where they go on all sorts of adventures. If you can't wait for the return of Fry, Bender, Leela and co. You can always check out our round-ups for the best sci-fi movies and TV shows on Disney Plus, Netflix and Amazon Prime.
We rate Futurama as one of the best sci-fi shows as it offers plenty of space fun, intergalactic wildness and the occasional tear-jerk moment. You might look at it as just a cartoon but there's no hiding that this show has the ability to make you laugh and sometimes cry. Without further ado, here's everything we know about the Futurama reboot.
Futurama reboot: Release date
Confirmed: New episodes will launch on Monday July 24.
The one question that everyone wants the answer to, and have done since the reboot was announced, is when will it be released? Well the good news is, we won't have to wait until the year 2999 for it. Monday July 24 is the date you want to save in your diaries as it's confirmed that the reboot will launch then.
Voice actress Lauren Tom (who voices Amy) confirmed in a tweet that the new episodes should be released sometime this Summer. Since then, it has been confirmed that July 24 is the date to wait for, so now we don't have a time frame but a specific date.
The new episodes should be released sometime this summer! Can't wait for you to see them! #futuramaJanuary 29, 2023
Futurama reboot: Where to watch
Currently, you can stream episodes of Futurama on Disney Plus but the new episodes will be released on the streaming platform Hulu.
If you're US based then Hulu is where you'll be able to stream the Futurama reboot. However, if you're watching anywhere else in the world, Disney Plus will almost certainly be the home of the new series of Futurama since Hulu isn't available outside the US.
There are multiple ways to get Hulu and Disney+ at the moment, but there are a couple of US-exclusive bundle deals that we think are well worth checking out.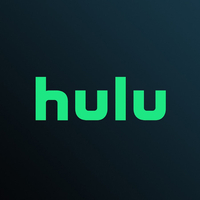 Futurama reboot: Trailers
Futurama: Official Trailer
---
Futurama: Teaser Trailer
Futurama reboot: Cast
The big news surrounding the confirmed cast is that John DiMaggio will return as the the voice of Bender. Initially, DiMaggio wasn't part of the returning cast which caused a stir with fans online. However, issues were resolved within weeks and the voice actor will return to reprise his role as the loud-mouthed bending-unit along with other original cast members returning to reprise their roles too.
As mentioned, the original cast will be returning for the show's reboot. That means Billy West will voice Fry, Prof. Farnsworth and Dr. Zoidberg. Katey Segal will voice Leela, while Tress MacNeille will voice Leela's mom, Linda and Nerdbot. Phil LaMarr will voice Hermes, Lauren Tom will voice Amy and Maurice LaMarche will voice Calculon, Kif and Morbo.
Oh and don't forget the Planet Express ship, one of the coolest ships in sci-fi, will also be coming back. We're praying this reboot is what finally makes the Planet Express ship lego set we've been dreaming of a reality. Maybe not, but a man can dream though, a man can dream.
Futurama reboot: Episode titles
One thing fans might not expect to know before the release of a new series, or at least this early on is some of the episode titles. Interestingly, this also gives us an insight into how the series will flow and what topics might be covered. The known episode titles are:
"The Impossible Stream"
"Rage Against The Vaccine"
"Zapp Gets Cancelled"
"The Prince And The Product"
"Related To Items You've Viewed"
"Children Of A Lesser Bog"
"How The West Was 1010001"
"I Know What You Did Last Xmas"
"Parasites Regained"
"All The Way Down"
While Futurama isn't necessarily a political show - despite featuring the talking head of Richard Nixon - some of the title choices seem topical of today's world. Vaccine hesitancy and cancel culture could be touched upon if the episode titles are anything to go by in the new series.
We also know that the show is due for a 20-episode run on Hulu and we could see more, either in a future series or as an extension to this initial return series, depending on viewing ratings and the shows popularity on the streaming platform.
Futurama Reboot: Crew
Just as a return of the original cast members will be exciting for fans, the return of original creators Matt Groening and David X. Cohen as directors will also get fans excited for the shows return.
Its fair to say that the original cast members and creators returning is crucial for the show's continuity and authenticity. It's one thing to be excited for a show's return but it ultimately has to deliver on expectations.
Other shows created by Groening like "The Simpsons" and "Disenchantment" have enjoyed sustained success, with the former first airing in the 1980s and both still ongoing. With that in mind, getting the original creators on board could be crucial to the success of Futurama's reboot.
Follow Alexander Cox on Twitter @Coxy_97Official. Follow us on Twitter @Spacedotcom and on Facebook.