How to watch Boeing launch its 2nd Starliner test flight for NASA
Update for 6 p.m. ET Aug. 3: NASA and Boeing have decided to stand down from Wednesday's backup launch attempt as officials investigate a valve issue on the Starliner spacecraft. The Altas V rocket is scheduled to roll back from the launch site to the Vertical Integration Facility on Wednesday morning. The next available launch window has not yet been announced. This is a developing story and we will post updates as available.
Previous notes: On Aug. 3 at about 10:30 a.m. EDT, officials scrubbed the OFT-2 launch less than three hours before liftoff, citing a newly discovered issue with the Starliner spacecraft. On July 29, NASA and Boeing announced that they would stand down from the July 30 launch attempt, postponing it to Tuesday (Aug. 3). Read more about the announcement here. The decision comes as NASA and Roscosmos evaluate a situation on the International Space Station involving the newly arrived Nauka module unexpectedly firing its thrusters, briefly interfering with the station's location. Space.com's full story about that situation is here.
This page was last updated Aug. 3.
---
Boeing is set to launch its Starliner spacecraft on a crucial uncrewed flight to the International Space Station next week. Here's how you can watch the weeklong Orbital Flight Test 2 (OFT-2) mission live.
The main show is the launch itself, which will stream on NASA Television, the NASA app, the agency's website and here at Space.com. The liftoff atop a United Launch Alliance Atlas V rocket is scheduled for 1:20 p.m. EDT (1720 GMT) on Tuesday (Aug. 3) from Cape Canaveral Space Force Station in Florida. You'll be able to watch the launch and mission activities here and on Space.com's homepage, as well as on NASA TV.
If all goes to plan, Starliner will take about 31 minutes to reach its preliminary orbit and then will target a docking the next day with the International Space Station. Starliner tried this meetup once before, on the OFT-1 mission in December 2019, but suffered a series of technical issues that left the capsule stranded in the wrong orbit for a rendezvous.
Live updates: Follow Boeing's Starliner OFT-2 mission here
Related: Everything you need to know about Boeing's Starliner OFT-2 mission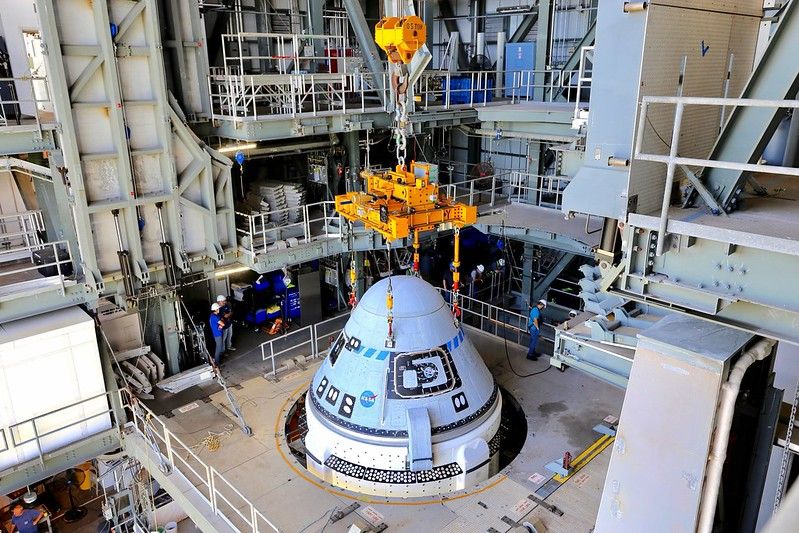 The OFT-2 docking is scheduled for 1:37 p.m. EDT (1737 GMT) on Wednesday (Aug. 4) and will also livestream on NASA's channels and the Space.com website. Starliner will bring 400 pounds (181 kilograms) of NASA cargo and crew supplies to the orbiting complex and return to Earth with more than 550 lbs. (250 kg) of cargo, the agency said in a statement.
The date of Starliner's departure from the space station has not yet been scheduled, but the OFT-2 mission is expected to last about a week. See below for a detailed timeline of media events in the lead-up to the mission and its first few days.
"OFT-2 will demonstrate the end-to-end capabilities of the Starliner spacecraft and Atlas V rocket from launch to docking to a return to Earth in the desert of the western United States," NASA said in the same statement. "The uncrewed mission will provide valuable data toward NASA certifying Boeing's crew transportation system for regular flights with astronauts to and from the space station."
Boeing is one of two commercial crew providers for the International Space Station, along with SpaceX, which has been using its Crew Dragon spacecraft and Falcon 9 rocket for operational activities since 2020. SpaceX and Boeing received NASA contracts in 2014 valued at a combined $6.8 billion to encourage the development of crewed spaceships meant to replace the space shuttle, which retired in 2011. Boeing is expected to start sending astronauts to space in 2022, provided all goes well with OFT-2.
After the shuttle retired, NASA relied on Russian Soyuz spacecraft as the sole astronaut taxi for nine years, between 2011 and 2020. The agency continues to procure seats on Soyuz to fill ISS requirements in Starliner's absence. The agency pledged it will continue to trade seats with the Russians — putting Americans on the Soyuz and Russians on American vehicles – but this arrangement may be delayed until at least 2022.
In the meantime, here is the full coverage of live NASA prelaunch and launch activities for OFT-2. All times are approximate and may change due to technical or weather considerations.
Tuesday, Aug. 3
12:30 p.m. EDT (1630 GMT) – NASA TV launch coverage begins.
1:20 p.m. EDT (1720 GMT) (approximately) – Starliner OFT-2 lifts off from Cape Canaveral Space Force Station in Florida.
1:51 p.m. EDT (1751 GMT) (approximately) – Starliner OFT-2 reaches its preliminary orbit.
3:30 p.m. EDT (1930 GMT) (approximately) – Postlaunch news conference on NASA TV with representatives from NASA, Boeing and ULA, including:
Steve Stich, manager of NASA's Commercial Crew Program
John Vollmer, vice president and program manager of Boeing's Commercial Crew Program
John Elbon, ULA chief operating officer
Wednesday, Aug. 4
10:30 a.m. EDT (1430 GMT) – NASA TV rendezvous and docking coverage begins.
1:37 p.m. EDT (1737 GMT) (approximately) – Livestreamed docking of Starliner at the International Space Station.
Thursday, Aug. 5
8:30 a.m. EDT (1230 GMT) – NASA TV hatch opening and welcoming remarks coverage begins.
8:40 a.m. EDT (1240 GMT) (approximately) – Astronauts will open the hatch.
9:40 a.m. (approximately) – Astronauts will deliver welcoming remarks.
Follow Elizabeth Howell on Twitter @howellspace. Follow us on Twitter @Spacedotcom and on Facebook.
Get the Space.com Newsletter
Breaking space news, the latest updates on rocket launches, skywatching events and more!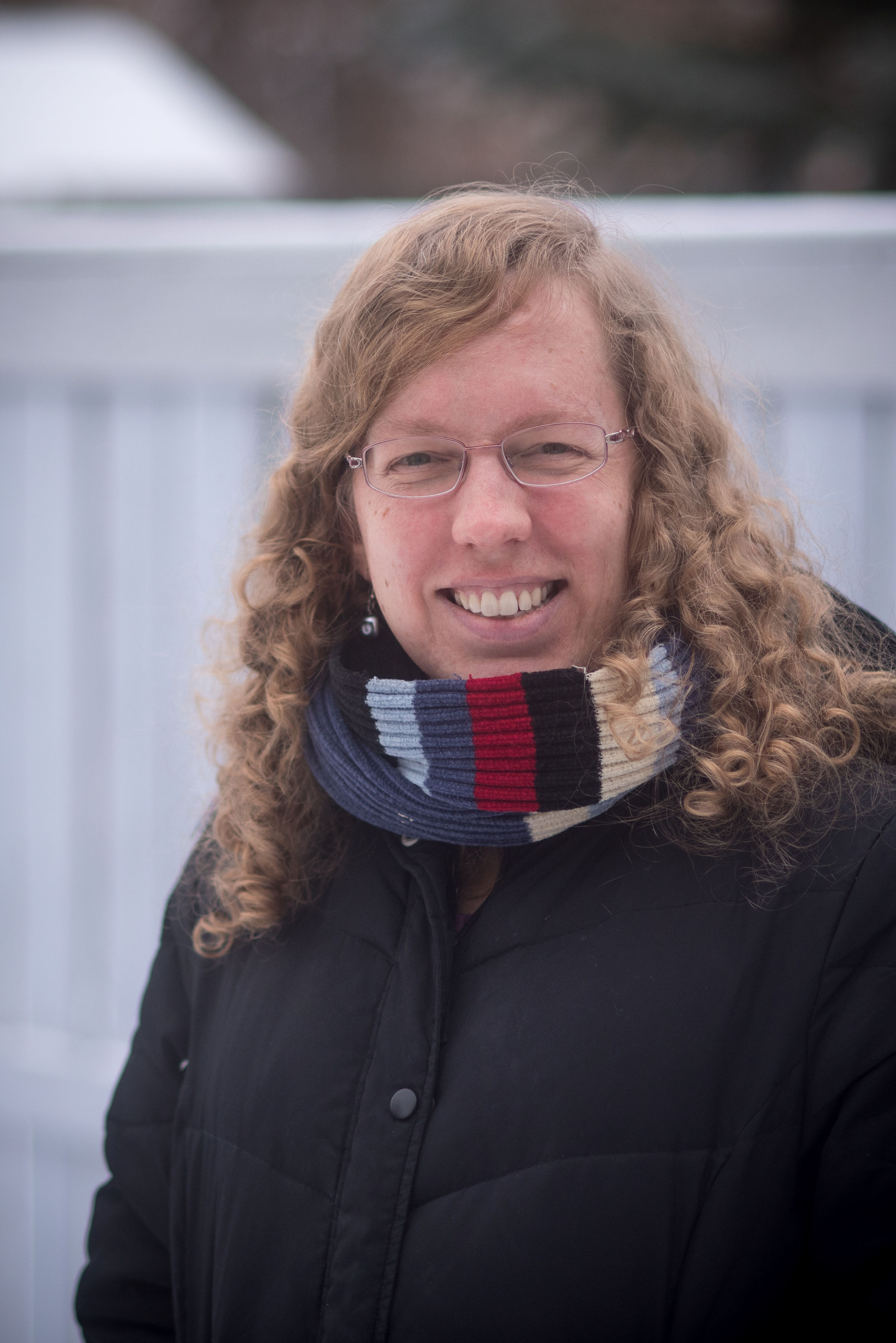 Staff Writer, Spaceflight
Elizabeth Howell (she/her), Ph.D., is a staff writer in the spaceflight channel since 2022 covering diversity, education and gaming as well. She was contributing writer for Space.com for 10 years before joining full-time. Elizabeth's reporting includes multiple exclusives with the White House and Office of the Vice-President of the United States, an exclusive conversation with aspiring space tourist (and NSYNC bassist) Lance Bass, speaking several times with the International Space Station, witnessing five human spaceflight launches on two continents, flying parabolic, working inside a spacesuit, and participating in a simulated Mars mission. Her latest book, "Why Am I Taller?", is co-written with astronaut Dave Williams. Elizabeth holds a Ph.D. and M.Sc. in Space Studies from the University of North Dakota, a Bachelor of Journalism from Canada's Carleton University and a Bachelor of History from Canada's Athabasca University. Elizabeth is also a post-secondary instructor in communications and science at several institutions since 2015; her experience includes developing and teaching an astronomy course at Canada's Algonquin College (with Indigenous content as well) to more than 1,000 students since 2020. Elizabeth first got interested in space after watching the movie Apollo 13 in 1996, and still wants to be an astronaut someday. Mastodon: https://qoto.org/@howellspace