Buyers Bemoan Launcher Prices, Availability
Launch-servicessuppliers found themselves on the defensive the week of Sept. 8 assatellite-fleet operators and satellite manufacturers said rocket reliabilityand supply was the Achilles heel of the otherwise robust commercialtelecommunications satellite market.
Repeatedlyduring the World Satellite Business Week here Sept. 8-11 organized byEuroconsult, satellite operators said the availability of rockets is theprincipal risk to their growth prospects.
Oneoperator went so far as to suggest that rocket builders build an inventory ofvehicles that would be ready for launch in the event of a failure — a proposalthat a commercial launch-services company official said is "beyond belief.Has he looked at our operating margins recently? Who is supposed to financethat inventory?"
Satellitemanufacturers joined the debate, and most of them pointed to rocket builders asthe biggest problem currently facing the industry.
"Thebiggest problem for us is the launcher issue," said Evert Dudok, chiefexecutive of Astrium Satellites of Europe. "The Ariane 5 vehicle [Astrium'ssister company, Astrium Space Transportation, is the Ariane 5 prime contractor]is increasing its launch rate from seven this year to eight in 2009, but theother two [principal commercial] vehicles, SeaLaunch and Proton,have had a big problem with failures."
Stephen T.O'Neill, president of Boeing Satellite Systems International of El Segundo,Calif., asked: "How did we, as an industry, get to where we have onlythree launch-vehicle providers? I've said it before: Launcher availability is abig issue."
Satelliteoperators, including Intelsat Chief Executive Dave McGlade and Eutelsat ChiefExecutive Giuliano Berretta, said launch prices have skyrocketed in the lastcouple of years, well beyond the rate of inflation. Eutelsat Strategic PlanningDirector Yves Blanc said the problem is "there is no real certainty in theschedule. Access to space is a real challenge for us."
Severalofficials noted that in a normal market, surging demand would trigger, sooneror later, a corresponding increase in supply and lead to a price drop. But thatis not the case in the global commercial launch market, at least not yet.
"Somewherealong the line, the laws of economics don't apply when it comes to launchvehicles," said Marshall Byrd, general manager of satellite manufacturerLockheed Martin Commercial Space Systems of Newtown, Pa.
The threeprincipal suppliers of rockets for commercial telecommunications satellitesArianespace of Evry, France; Sea Launch Co. of Long Beach, Calif.; andInternational Launch Services (ILS) of Reston, Va., all took issue with whatthe satellite operators and manufacturers were saying.
ArianespaceChief Executive Jean-Yves Le Gall said the current market remains one in whichthere is an oversupply of rockets. "The demand forecasts all say themarket is around 20 commercial satellites per year," Le Gall said. "Butif you add our capacity and that of Sea Launch and ILS, you come to a total of30 to 40 launches per year. If the market is 20 or so per year and the supplyis more than 30, I call that a situation of oversupply."
Le Gallsaid the apparent anomaly of rising prices in an oversupplied market is merelya reversion to mean as the market recovers from a period of abnormally lowlaunch prices several years ago.
Sea LaunchChief Executive Kjell Karlsen agreed. "We are now working through abacklog that includes contracts in which we are losing money," Karlsensaid in a Sept. 11 interview. "The more recent contracts reflect what Iconsider to be a relative equilibrium between supply and demand."
ILS ChiefExecutive Frank McKenna said the prices of several years ago were too low topermit launch-vehicle suppliers to remain in the market over the long term.Recent prices, he said, reflect the understanding of both providers andsuppliers that squeezing the supplier base too hard is in no one's long-terminterest.
Le Gall andKarlsen agreed that prices likely will continue to rise, albeit modestly, inthe coming months. "Raw materials costs alone will force prices up a bit,"Karlsen said.
Arianespaceand Sea Launch are also developing new capacity to launch lighter satellites. Russia's Soyuz rocket is being introduced to Europe's equatorial Guiana Space Center spaceport inlate 2009, and Sea Launch is introducing its Land Launch variant, operated from Russia's Baikonur Cosmodrome in Kazakhstan, this year.
Karlsensaid Sea Launch, which is recovering from a supply-chain hiccup that reducedits production capacity, expects to conduct three heavy-lift Sea Launchmissions in 2009, and three Land Launch missions. Sea Launch's regular capacityis six per year for the ocean-launched heavy-lift Zenit 3 SL per year.
Video Player: "Jules" Heads to the ISS
Satellites at SPACE.com
Get the Space.com Newsletter
Breaking space news, the latest updates on rocket launches, skywatching events and more!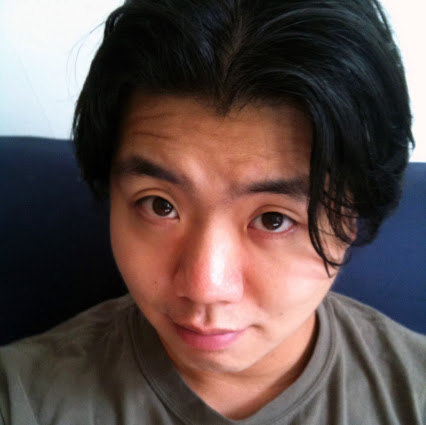 Charles Q. Choi is a contributing writer for Space.com and Live Science. He covers all things human origins and astronomy as well as physics, animals and general science topics. Charles has a Master of Arts degree from the University of Missouri-Columbia, School of Journalism and a Bachelor of Arts degree from the University of South Florida. Charles has visited every continent on Earth, drinking rancid yak butter tea in Lhasa, snorkeling with sea lions in the Galapagos and even climbing an iceberg in Antarctica. Visit him at http://www.sciwriter.us