Sea Launch Rocket Successfully Returns to Flight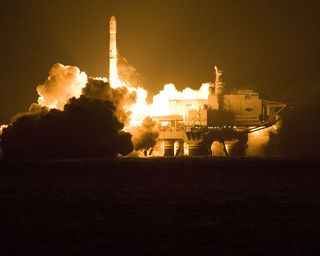 (Image credit: Sea Launch.)
PARIS - Sea Launch Co.successfully returned to flight Jan. 15 after being grounded for nearly a year,placing the Thuraya-3 mobile communications satellite into orbit and permittingAbu Dhabi-based Thuraya Satellite Telecommunications to proceed withlong-stalled plans to expand into China and the rest of East Asia.
TheSea Launch Zenit 3SL rocket proceeded through its launch countdown withoutincident, opening what Long Beach, Calif.-based Sea Launch hopes will be afive-launch year. The company is returning to activity after an on-padfailure Jan. 21, 2007, that took the vehicle out of service.
ANovember attempt to launch Thuraya-3 was scrubbed because of unusually roughocean currents at Sea Launch's mid-Pacific Ocean launch site.
Thuraya-3,which like the first two Thuraya satellites was built by Boeing SatelliteSystems International of El Segundo, Calif., will be stationed ingeosynchronous orbit at 98.5 degrees east longitude.
ForThuraya, it will be a new orbital position permitting the company to extend itsmobile services business eastward into Asia.
YousufAl Sayed, Thuraya's chief executive, said the company expects to begincommercial operations on Thuraya-3 within two months. "We will immediatelystart deploying in China, which is important as a land market," Al Sayedsaid. "But we are also preparing a maritime service in Asia."
AlSayed said a fourth Thuraya satellite that would provide in-orbit backup forthe Thuraya-2 and Thuraya-3 spacecraft likely would be contracted. He did notspecify when the satellite would be ordered.
Thuraya'scurrent coverage area includes much of Europe and all of the Middle East, plusmuch of South and Central Asia and Africa.
ForSea Launch, the flight ended 51 weeks of occasionally frustratingreturn-to-flight plans and put a stop to the company's operations at a time ofstrong growth in the commercial satellite sector. In addition to a full backlogfor the ocean-based operations, Sea Launch Co. is developing a Land Launchvariant to be operated from Russia's Baikonur Cosmodrome in Kazakhstan. Land Launch's debut has struggled because of rocket supply-chain issues and,more recently, delays in the delivery of several satellites.
SeveralSea Launch customers, saying their businesses could not wait for Sea Launch torecover from the January 2007 failure, signed with competing launch-servicesproviders in 2007.
SeaLaunch Co. President Rob Peckham said after the launch that the company expectsits next launch to be in March. The Land Launch version is also scheduled todebut in 2008. "It feels good to be back," Peckham said, adding thatthe Thuraya-3 satellite was placed into an orbit whose parameters wereexceptionally good.
ValeryAliev, deputy general designer for RSC Energia of Moscow, a principal SeaLaunch contractor and shareholder, said Thuraya-3, while not the heaviest SeaLaunch payload, "was probably the most difficult and challenging one forus. We have a special feeling for all our customers, but we have a specialfeeling for Thuraya," Aliev said after the launch. "We really wantedto pull through for them."
IMAGES: 20 Great Rocket Launches
Get the Space.com Newsletter
Breaking space news, the latest updates on rocket launches, skywatching events and more!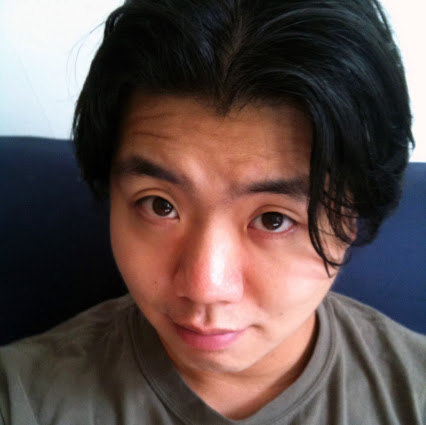 Charles Q. Choi is a contributing writer for Space.com and Live Science. He covers all things human origins and astronomy as well as physics, animals and general science topics. Charles has a Master of Arts degree from the University of Missouri-Columbia, School of Journalism and a Bachelor of Arts degree from the University of South Florida. Charles has visited every continent on Earth, drinking rancid yak butter tea in Lhasa, snorkeling with sea lions in the Galapagos and even climbing an iceberg in Antarctica. Visit him at http://www.sciwriter.us