NASA Discusses Shuttle Endeavour's March Launch Plan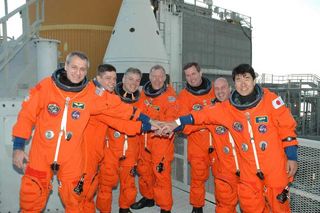 (Image credit: NASA/Jim Grossmann.)
NASA missionmanagers are expected to set a definitive launch date today for the shuttleEndeavour to haul two new additions to the International Space Station (ISS).
Shuttleprogram managers and engineers are wrapping up a two-day meeting at NASA?s KennedySpace Center in Cape Canaveral, Fla., to determine whether Endeavour is readyfor a planned March 11 launch.
NASAspokesperson Kyle Herring told SPACE.com Thursday that the meeting, atraditional Flight Readiness Review that precedes every shuttle flight, wasgoing well. Mission managers are expected to announce their decision during apress briefing to begin no earlier than 2:00 p.m. EST (1900 GMT) today on NASATV.
Commanded bythree-time spaceflyer Dominic Gorie, Endeavour?sSTS-123 mission will mark NASA?s second shuttle flight dedicated to stationconstruction this year. It comes just weeks after the successfulFeb. 20 return of the shuttle Atlantis, which delivered Europe?s during a13-day spaceflight.
Gorie andhis crew are slated to launch at 2:28 a.m. EDT (0628 GMT) on March 11 on a16-day mission to the space station, where they will stage five spacewalks toinstall the first component of Japan?s massive Kibo laboratory and aCanadian-built robot on the orbiting outpost?s exterior.
NASA hopes to launch Endeavour by March 23 to avoid conflictswith other spacecraft also headed for the ISS in the next few weeks.
Theunmanned cargo ship Jules Verne, the European Space Agency?s first AutomatedTransfer Vehicle, is due launch toward the station from Kourou, French Guiana onMarch 7. But the spacecraft?s inaugural flight calls for a series of shakedowntests, and will dock at the ISS after Endeavour departs.
Russia?sFederal Space Agency, meanwhile, is gearing up for the plannedApril 8 launch of a Soyuz spacecraft that will ferry a new crew and Ko San,South Korea?s first astronaut, to the space station. That mission, to lift offfrom the Central Asian spaceport of Baikonur Cosmodrome in Kazakhstan, will kickoff a crew change that will end with the April 19 landing of Ko and two membersof the station?s current Expedition 16 crew.
NASAwill hold a press briefing no earlier than 2:00 p.m. EST (1900 GMT) on NASA TVto discuss today's Flight Readiness Review meeting for Atlantis' STS-123 shuttle mission. Click here for SPACE.com's shuttle mission coverage and NASATV feed.
VIDEO: ESA's New Science Laboratory
IMAGES: STS-122 Launch Day
SPACE.com Video Interplayer: Europe's Columbus Lab Sets Sail for ISS on STS-122
Get the Space.com Newsletter
Breaking space news, the latest updates on rocket launches, skywatching events and more!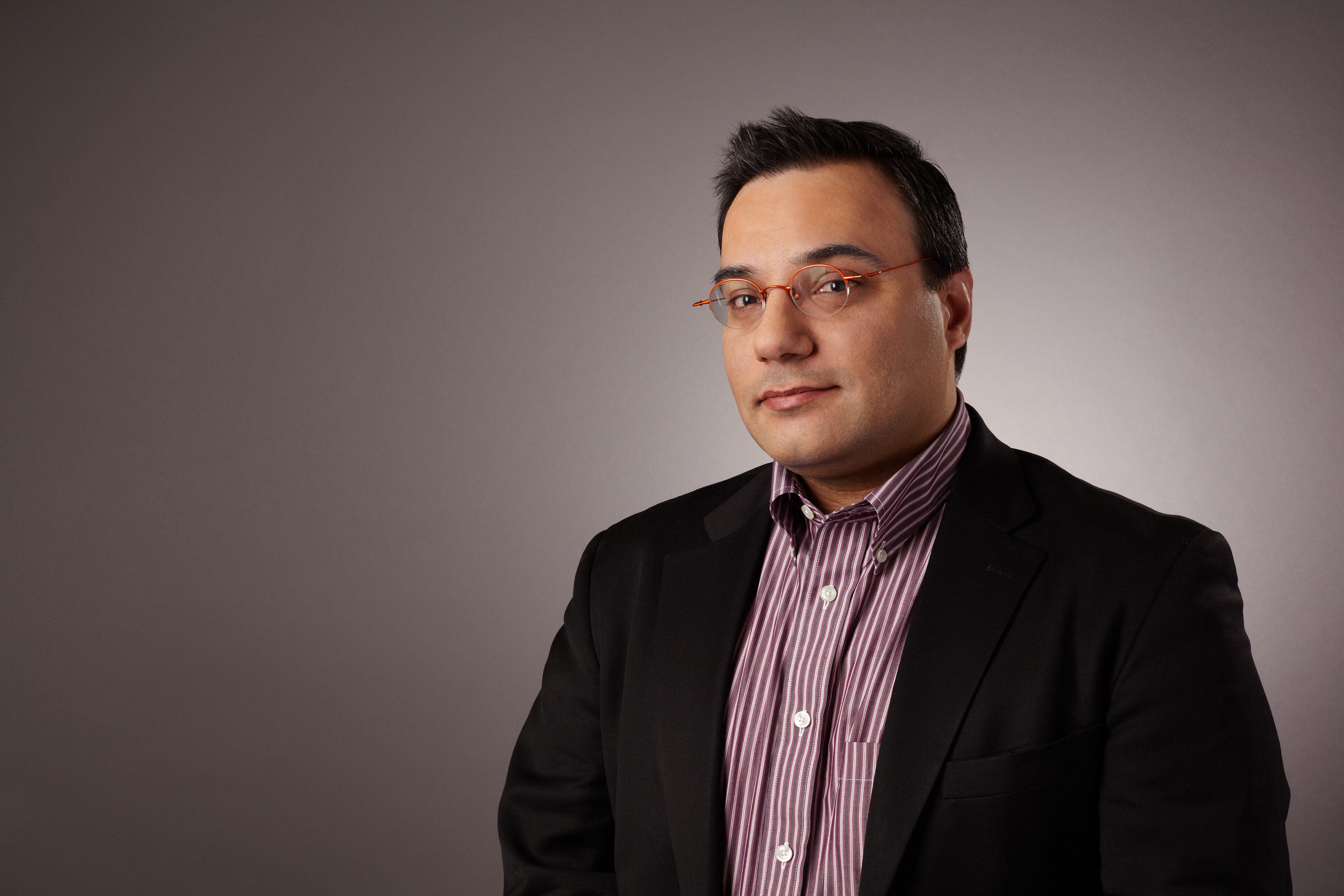 Tariq is the Editor-in-Chief of Space.com and joined the team in 2001, first as an intern and staff writer, and later as an editor. He covers human spaceflight, exploration and space science, as well as skywatching and entertainment. He became Space.com's Managing Editor in 2009 and Editor-in-Chief in 2019. Before joining Space.com, Tariq was a staff reporter for The Los Angeles Times covering education and city beats in La Habra, Fullerton and Huntington Beach. In October 2022, Tariq received the Harry Kolcum Award for excellence in space reporting from the National Space Club Florida Committee. He is also an Eagle Scout (yes, he has the Space Exploration merit badge) and went to Space Camp four times as a kid and a fifth time as an adult. He has journalism degrees from the University of Southern California and New York University. You can find Tariq at Space.com and as the co-host to the This Week In Space podcast with space historian Rod Pyle on the TWiT network. To see his latest project, you can follow Tariq on Twitter @tariqjmalik.