Next Space Station Crew Looks to Spring Launch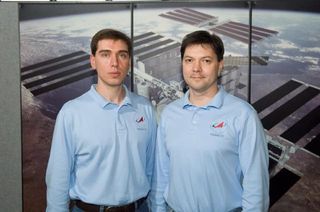 (Image credit: NASA)
This story was updated at 1:33 p.m. EST.
WASHINGTON - Two Russian cosmonauts and South Korea?s first astronaut aregearing up for a planned April launch to the International Space Station (ISS).
Cosmonautcommander Sergei Volkov and flight engineer Oleg Kononenko will serve as the coreof the space station?s Expedition 17 crew when they arrive at the orbital labthis spring. SouthKorea?s Ko San, an artificial intelligence expert, will accompany them tousher his country into the realm of human spaceflight.
?We arebringing a lot of experiments,? Ko told reporters in a Tuesday briefing, addingthat it was an honor to serve as his nation?s first spaceflyer. ?I hope that itwill be successful so that we can continue the program into the future.?
Ko and theExpedition 17 crew are slated to launch toward the ISS on April 8 from the Kazakhstan?s BaikonurCosmodrome aboard a Russian-built Soyuz spacecraft. The launch will kick off aplanned six-month mission for Volkov and Kononenko, who represent Russia's Federal Space Agency and will make their firstcareer spaceflights during Expedition 17. A series of NASA astronauts willrotate out as Expedition 17 crewmembers during the spaceflight.
?We haveall trained together for a really long time,? said Volkov, who is asecond-generation cosmonaut as the son of veteran spaceflyer Alexander Volkov.?We are, all of us, well-motivated [people] and we want to perform our flightas successful as it is possible to do.?
TheExpedition 17 cosmonauts will relieve the station?s current caretakers - Expedition16 commander Peggy Whitson and flight engineer Yuri Malenchenko - who arein the midst of their own six-month mission to the ISS. The third member oftheir crew, NASA astronaut Garrett Reisman, is expected to launch to thestation before Volkov and Kononenko as part of the agency?s STS-123 flight to deliver a robotic arm addition and the first segment of Japan?sthree-partKibo laboratory to the ISS.
Ko willspend about nine days aboard the ISS before returning to Earth with theExpedition 16 crew. He was chosen from a field of some 36,000 applicants toserve as South Korea?s first astronaut and perform 18 experiments aboard the space station, Ko said. Yi Soo-yeon, a female mechanical engineer, will serve as Ko?s backup for thespaceflight.
Volkov andKononenko hope to preside over the April arrival of another robotic armand a large pressurized module for the Kibo lab, and look forward to theplanned September delivery of new equipment that will allow the station tosupport larger, six-person crews. Two planned shuttle flights, aimed atlaunching on April 24 and Sept. 18, respectively, will each ferry a new U.S. crewmateto the ISS.
Reismanwill replace European astronaut Leopold Eyharts when his shuttle flight launches inmid-March.
NASA?srepeated delays to its upcomingSTS-122 mission - to launch no earlier than Feb. 7 after fuel sensorglitches thwarted a December liftoff - have cut Reisman?s mission about a monthshort. He initially hoped to launch to the station on Feb. 14 before NASArescheduled the space shot to March, but dealing with unexpected changes is partof the job, he said.
Fellow U.S. spaceflyerGregory Chamitoff, meanwhile, will relieve Reisman during the April shuttlemission while crewmate Sandra Magnus - the only veteran spaceflyer of theentire Expedition 17 crew ? plans to join the spaceflight in September and stayon for part of the next ISS mission.
?They?reall rookies and they have not flown in space yet,? said Magnus, who helpeddeliver part of the station?s backbone-like main truss during NASA?s STS-112shuttle flight in 2002. ?But by the time I arrive, they?ll all have more time inspace than I do.?
VIDEO: ISS Commander Peggy Whitson Takes Charge
QUIZ: Life in Earth Orbit
SPACE.com Video Interplayer: NASA's STS-122: Columbus Sets Sail for ISS
Get the Space.com Newsletter
Breaking space news, the latest updates on rocket launches, skywatching events and more!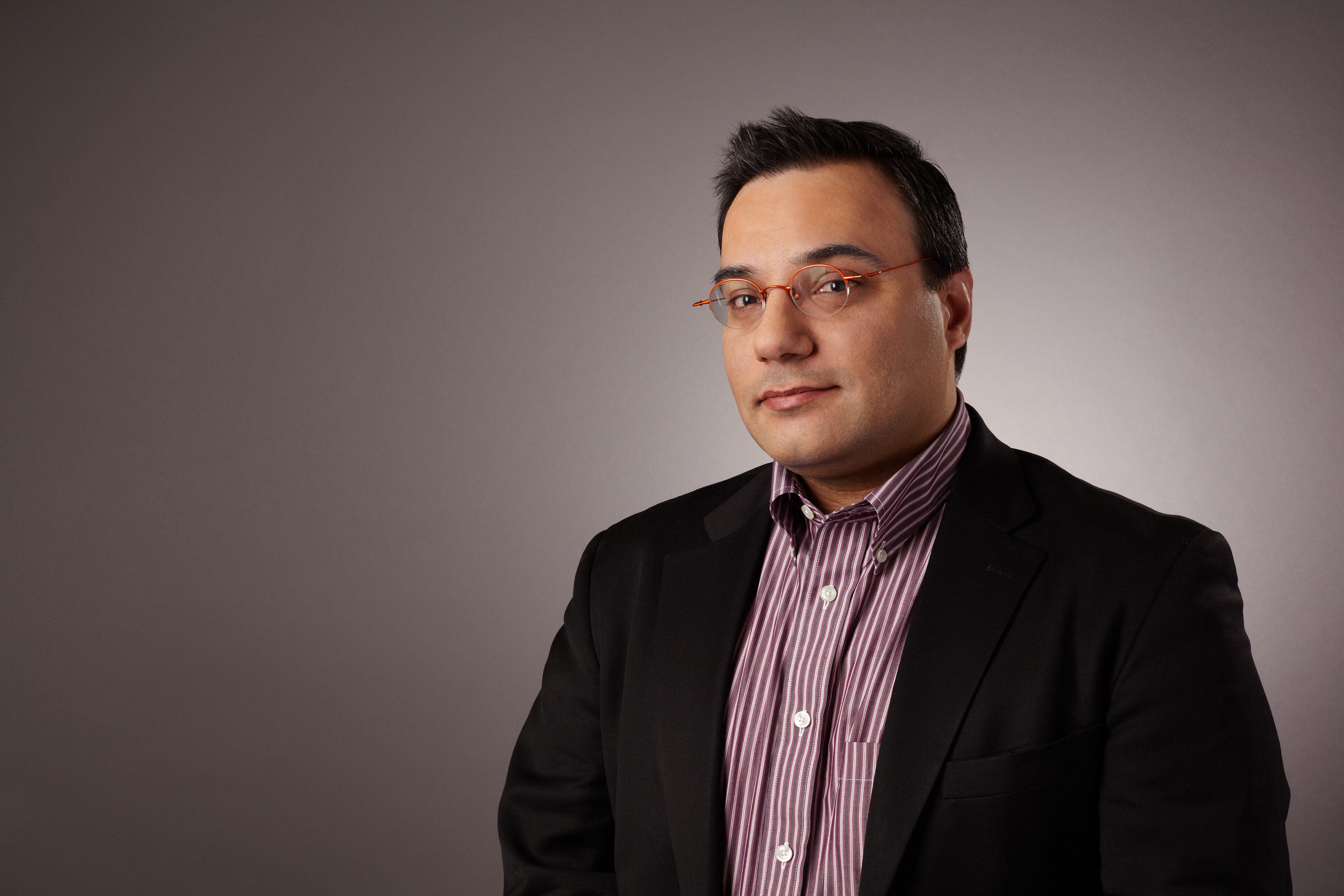 Tariq is the Editor-in-Chief of Space.com and joined the team in 2001, first as an intern and staff writer, and later as an editor. He covers human spaceflight, exploration and space science, as well as skywatching and entertainment. He became Space.com's Managing Editor in 2009 and Editor-in-Chief in 2019. Before joining Space.com, Tariq was a staff reporter for The Los Angeles Times covering education and city beats in La Habra, Fullerton and Huntington Beach. In October 2022, Tariq received the Harry Kolcum Award for excellence in space reporting from the National Space Club Florida Committee. He is also an Eagle Scout (yes, he has the Space Exploration merit badge) and went to Space Camp four times as a kid and a fifth time as an adult. He has journalism degrees from the University of Southern California and New York University. You can find Tariq at Space.com and as the co-host to the This Week In Space podcast with space historian Rod Pyle on the TWiT network. To see his latest project, you can follow Tariq on Twitter @tariqjmalik.