Want to know the best times of the year to see planets in 2023?
Our handy guide is here to help. It will also provide information about when a particular planet might be passing close to another, or a bright star, as well as the constellation that each will occupy during the course of the year. And you'll learn about the various circumstances — conjunctions, oppositions, and elongations — that are on this upcoming year's schedule.
Be sure to check out our best telescopes for viewing planets guide and our more general guides for the best binoculars and the best telescopes. If you're interested in snapping some impressive skywatching images, we have recommendations for the best cameras for astrophotography and the best lenses for astrophotography.
Related: What you can see in the night sky this month (maps)
Mercury
Top telescope pick!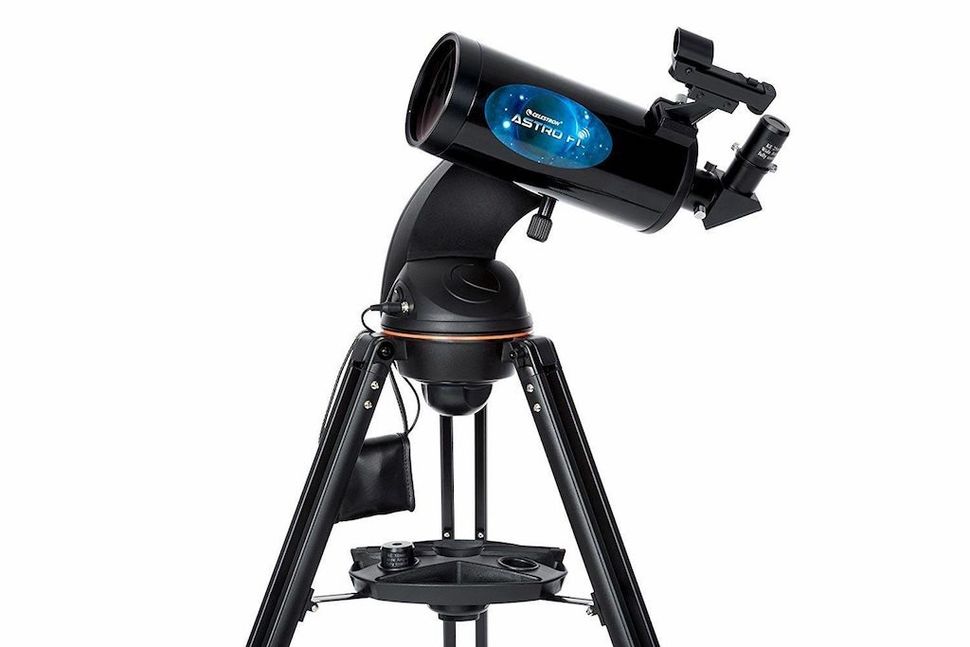 Looking for a telescope for the next night sky event? We recommend the Celestron Astro Fi 102 as the top pick in our best beginner's telescope guide.
As an evening star, Mercury appears in the western sky, setting about an hour after the sun. As a morning star, it appears in the eastern sky, rising about an hour before the sun. There must be a clear, unobstructed horizon on these occasions. Mercury usually appears as a bright "star" with a yellow tinge.
Mercury will be visible from Jan. 23 to Feb. 13. Evenings, from April 2 to 18. Mornings, from May 22 to June 12. Evenings, from July 27 to Aug. 17. Mornings, from Sept. 16 to 30. Evenings, from Nov. 20 to Dec. 11. Mercury will be brightest and easiest to spot in the evening sky from April 2 to 18, and brightest and easiest to spot in the morning sky from Sept. 16 to 30.
Venus
Venus is always brilliant and shining with a steady, silvery light. Evenings in the western sky at dusk from Jan. 1 to Aug. 4. Mornings in the eastern sky at dawn from Aug. 22 to Dec. 31.
Venus will attain its greatest brilliancy in the evening sky on July 7 and in the morning sky on Sept. 19. From the end of June, on into the opening days of August in the evening sky, and from the last week of August through the final days of September, Venus will resemble a striking crescent phase in telescopes and steadily-held binoculars.
Venus and Saturn will appear dramatically close, less than 0.4-degree to each other on the evening of Jan. 22. Venus and Jupiter will appear strikingly close to each other — a little over a half-degree apart — on the evening of March 1.
Mars
Shining like a "star" with a yellow-orange hue, Mars can vary considerably in brightness.
This will be an "off" year for the Red Planet, coming off of a dazzling Mars opposition on Dec. 8 in 2022. It will spend all of 2023 getting progressively dimmer as it recedes from the vicinity of the Earth. On New Year's Day it is still very radiant, shining at a brilliant magnitude of -1.2 in the constellation Taurus, the Bull, and is visible virtually the entire night.
In the days that follow, however, Mars will gradually fade from prominence. By Valentine's Day (Feb. 14), still in Taurus, it will shine with only one-third the luster it had just six weeks earlier. Come April Fool's Day (April 1), now in Gemini the Twins, it will have diminished to first magnitude and by Memorial Day, having moved into the faintest of the zodiacal constellations, Cancer the Crab, it will have fallen to the rank of a second magnitude star.
From then on, it continues to diminish, passing near to Venus on July 1, then very close to the bluish star Regulus in Leo (making for a nice color contrast) on July 10, then dawdling in the evening sky through the balance of the summer, and finally vanishing into the sunset fires on Oct. 1 at a distance of 236 million miles (380 million km) from Earth.
It will not come back into view again until the second week of January 2024, low in the east-southeast sky before sunrise. During the overnight hours of Jan. 30-31, 2024, a waxing gibbous moon will appear to slide just below Mars.
Related: Full moon calendar: When to see the next full moon
Jupiter
Quite brilliant with a silver-white luster, Jupiter starts the year in the constellation Pisces, the Fishes, crosses over into the non-zodiacal constellation Cetus, the Whale on Feb. 5, moves back into Pisces on Feb. 18, then crosses over into Aries, the Ram on May 19 where it will remain for the balance of the year. Evenings from Jan. 1 to March 22; mornings from May 3 to Nov. 2; evenings again from Nov. 3 to December 31.
Jupiter is at its brightest in 2023 from Oct. 11 to Nov. 23. Jupiter is at opposition to the Sun on Nov. 3. Jupiter and Venus will appear side-by-side at dusk in the west-southwest sky on March 1; an eye-catching sight. Although Jupiter will glow with a lustrous magnitude of -2.1, Venus manages to outshine it by nearly two magnitudes and appears more than six times brighter.
Saturn
Saturn shines like a yellowish-white "star" of moderate brightness. The famous rings are visible only in a telescope. They were at their maximum tilt toward Earth in October 2017 and are now closing to our line of sight They will turn edge-on to the Earth during the spring of 2025.
Saturn starts 2023 within the boundaries of the constellation Capricornus the Sea Goat, crossing over into the constellation Aquarius the Water Carrier, on Feb. 13 where it remains for the rest of the year. It appears on evenings from Jan. 1 to Jan. 30; mornings from March 6 to Aug. 26; then evenings again from Aug. 27 to Dec. 31.
Saturn is brightest in 2023 from Aug. 18 to Sept. 11. Saturn is at opposition to the Sun on Aug. 27. Saturn and Venus will appear very close to each other on the evening of Jan. 22.
Uranus
Uranus can be glimpsed as a naked-eye object by people who are blessed with good eyesight and a clear, dark sky, as well as a forehand knowledge of exactly where to look for it. At its brightest, Uranus shines at magnitude +5.6 and can be readily identified with good binoculars. A small telescope may reveal its tiny, greenish disk. Uranus spends all of 2023 in the constellation of Aries the Ram.
In 2023, Uranus is visible in evenings from Jan. 1 to April 23; mornings from May 27 to Nov. 12; evenings again from November 13 to December 31.
Uranus will be brightest in 2023 from Oct. 11 to Dec. 17. Uranus will arrive at opposition to the Sun on Nov. 13.
Neptune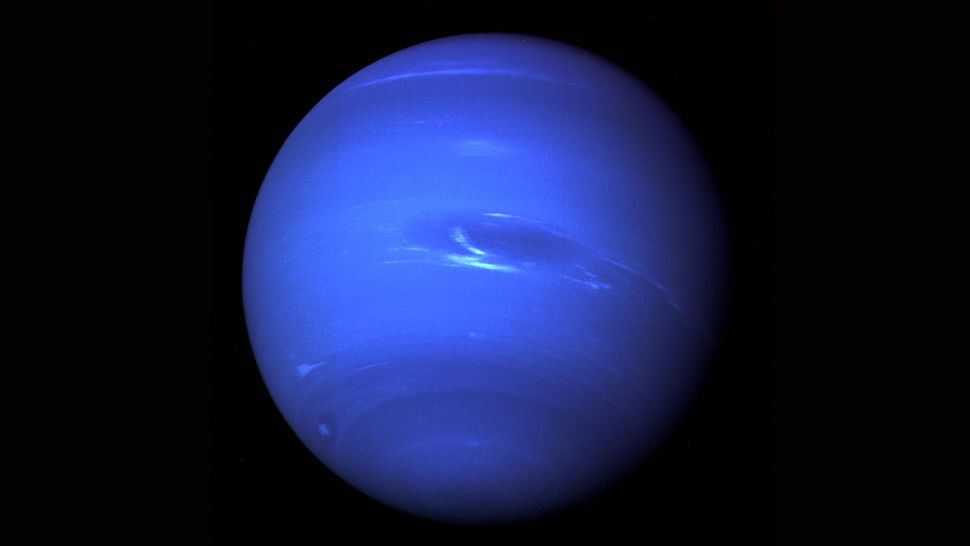 Neptune starts 2023 in the constellation of Aquarius, the Water Carrier, but crosses over into Pisces the Fishes on March 4 where it will remain for the rest of the year.
At a peak magnitude of +7.8, this bluish-hued world is only visible with good binoculars or a telescope. It is visible in evenings from Jan. 1 through Feb. 28; mornings from April 1 through Sept. 18; evenings again from Sept. 19 to Dec. 31.
Neptune is brightest in 2023 from July 21 to Nov. 17. Opposition is on September 19.
Joe Rao serves as an instructor and guest lecturer at New York's Hayden Planetarium. He writes about astronomy for Natural History magazine, the Farmers' Almanac and other publications. Follow us on Twitter @Spacedotcom and on Facebook.