Meet the STS-121 Crew: The Flyers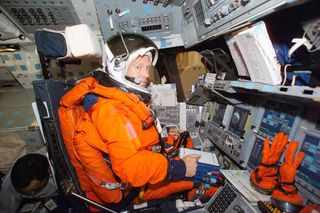 (Image credit: NASA/JSC.)
The frontseats aboard the space shuttle Discovery will be filled by two veterans oforbital flight when the spacecraft launchesJuly 1.
In command ofthe upcoming space shot is three-time shuttle flyer and U.S. Air Force colonel StevenLindsey, who will fly alongside pilot Mark Kelly during the planned 12-daymission.
Betweenthemselves, Kelly - a U.S. Navy commander and aviator - and Lindsey haveamassed more than 9,000 flight hours on 100 different aircraft throughout theircareers and are both looking forward to Discovery's STS-121 mission.
"We're kindof the stepping stone going from return to flight back into space stationassembly," Lindsey said. "Each mission has to accomplish their objectivesbefore the next mission can launch."
NASA'sSTS-121 mission will mark the agency's second shuttle test flight since the 2003 Columbia tragedy. Lindseyand his fellow crewmates will test a series of shuttlelaunch system modifications and repair techniques during their flight tothe International Space Station (ISS).
Returningcommander
Lindsey,45, is a native of Temple City, California and joined NASA's astronaut corps in1996 after one year of training and 14 years with the U.S. Air Force.
"I didn'talways necessarily want to fly in space my whole life," Lindsey said in a NASAinterview.
While theshuttle commander-to-be was eager to reach space at age 8 after watchingastronaut Neil Armstrong walk on the Moon in 1969, but his attention quicklyshifted towards aviation.
"When I gotolder and into high school, I kind of set that aside," Lindsey said this month."My dad was an engineer, and I wanted to fly airplanes."
Lindseygraduated from the U.S. Air Force Academy in 1982, and later became a testpilot to shake down new weapons systems for F-16 and F-4 aircraft.
Discovery'sSTS-121 mission is very similar to his weapons test flights, because ofthe sheer amount of computer modeling and simulations conducted to make surethe orbiter and its external tank are it to fly, Lindsey said during a prelaunch press conference.
"I'm nothere to be a personality or anything," Lindsey said. "I am here because it's anopportunity to combine what I love, flying and using my education."
Afterjoining NASA, Lindsey served as pilot on two shuttle missions - STS-87 in 1997and STS-95 in 1998 - and later commanded the STS-104mission, which delivered NASA's Questairlock to the ISS in 2001.
WhileLindsey is acutely aware of the risks of human spaceflight, the impact is morefelt by his wife Diane - whom he met while playing saxophone in Temple CityHigh School - and their three children.
"It's a littlebit harder for my family because they're not going on the missions," Lindseyhas said, adding that he has assured them that if he believed NASA was takingunacceptable risks, he would not fly. "So at least they're reassured that Ithink it's safe as we can before we go."
Veteranpilot
Shuttlepilot Mark Kelly has one orbiter mission under his belt during his STS-108flight aboard Endeavour in 2001. Selected to join NASA's astronaut ranks in1996, Kelly has almost 20 years of experience as naval aviator.
"I feelvery privileged...it has been everything I've expected, and that's not evenincluding the flying-in-space part of the job," Kelly told reporters in apreflight interview.
Hailingfrom West Orange, New Jersey, Kelly, 42, is a father of two children with whomhe has taken great care to explain the risk of human spaceflight.
"We'vetalked about the problems with Columbia, that those problems have been fixed,and that we don't expect the same issues with Discovery," Kelly said. "I try todo my best to make sure that it's a good experience for them."
Kelly flewas naval aviator during two deployments to the Persian Gulf and flew 39 combatmissions during Operation Desert Storm. He joined NASA after serving as a testpilot instructor for the U.S. Navy.
Kelly isnot only the shuttle pilot for STS-121, but also serves as the inside man formission specialists PiersSellers and Michael Fossum, and will helpcoordinate their actions during up to threespacewalks.
"It's adifferent focus in space for me," said Kelly, who handled robotic armoperations during his previous flight. "This flight has a lot more its platethan STS-108 did, and I think we're going otbe a lot busier."
But Kellysaid that despite the hectic schedule and risk, the STS-121 flight andsubsequent shuttle missions would reap huge rewards for the country overall,though his heart would be set on a Mars mission if possible.
"I think itwould be interesting to look back at Earth as a dot instead of looking backfrom the Moon," Kelly said. "And it would be interesting to go to a real planetinstead of, you know, a satellite planet."
Return to Flight: NASA's Road to STS-121
The Great Space Quiz: Space Shuttle Countdown
Get the Space.com Newsletter
Breaking space news, the latest updates on rocket launches, skywatching events and more!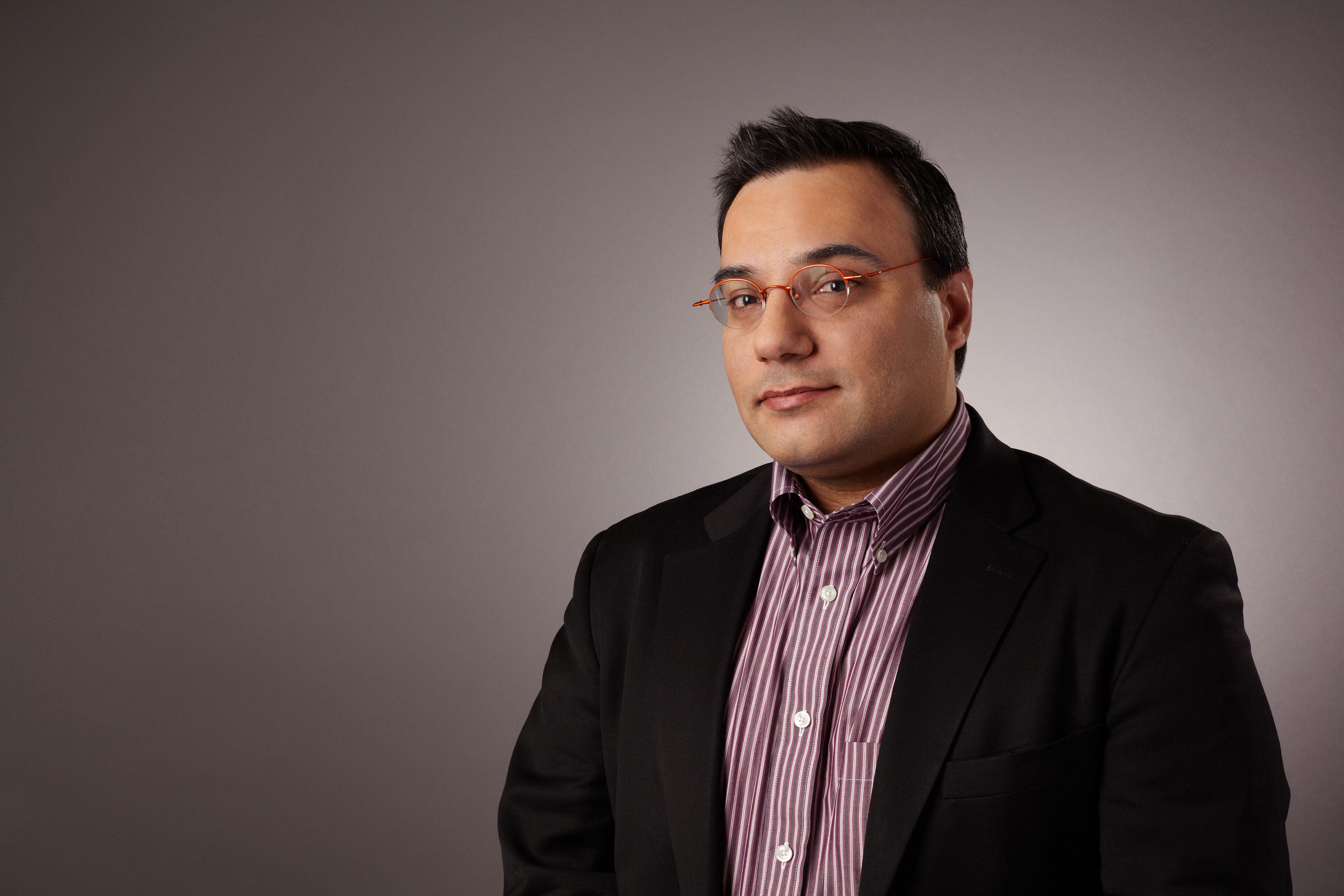 Tariq is the Editor-in-Chief of Space.com and joined the team in 2001, first as an intern and staff writer, and later as an editor. He covers human spaceflight, exploration and space science, as well as skywatching and entertainment. He became Space.com's Managing Editor in 2009 and Editor-in-Chief in 2019. Before joining Space.com, Tariq was a staff reporter for The Los Angeles Times covering education and city beats in La Habra, Fullerton and Huntington Beach. In October 2022, Tariq received the Harry Kolcum Award for excellence in space reporting from the National Space Club Florida Committee. He is also an Eagle Scout (yes, he has the Space Exploration merit badge) and went to Space Camp four times as a kid and a fifth time as an adult. He has journalism degrees from the University of Southern California and New York University. You can find Tariq at Space.com and as the co-host to the This Week In Space podcast with space historian Rod Pyle on the TWiT network. To see his latest project, you can follow Tariq on Twitter @tariqjmalik.