Mike Massimino and Garrett Reisman are quick to clarify the title of their new podcast. The two NASA veterans want their listeners to know they are not two "funny guys."
"We're not funny guys, we're funny astronauts!" the two say, almost in unison.
"We don't want people thinking we're boasting that we are funny. We're not. That's not what we are saying," insists Massimino. "We're funny for astronauts."
Whatever they are, their banter inspires plenty of laughter in "2 Funny Astronauts," launching on Wednesday (May 5). The weekly podcast will be available on Spotify, Apple Podcasts and YouTube, with other online services to follow.
Related: NASA astronaut Mike Massimino's space career in photos
As an astronaut, Massimino flew on two space shuttle missions to service the Hubble Space Telescope. Reisman lived on board the International Space Station and then helped deliver a Russian docking module to the orbiting complex.
Now both of them are college professors — and occasional actors; Massimino appeared as himself on "The Big Bang Theory" and Reisman recently cameoed on Apple TV+'s "For All Mankind." The two long-time friends never had to chance to fly together, so they wanted to find another way to work with each other.
"Back when we were in the Astronaut Office together, we were regularly cracking each other up," Reisman recalled in an interview with collectSPACE.com. "After we left NASA, we both did some stuff in the public domain and for a long time we kept saying that it would be great if we did something together."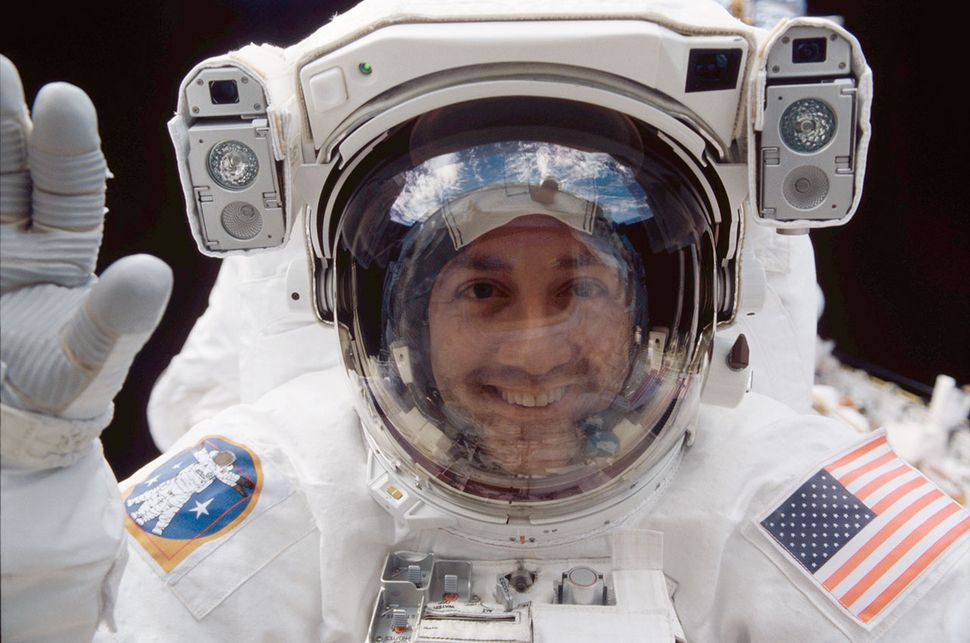 The two (funny) astronauts thought about tapping into their experiences on screen and met with production companies about starting a reality TV show, but ultimately decided on creating the podcast.
"We said why don't we just do a podcast, because even we could figure that out, right?" said Reisman.
"I wasn't so sure about that," Massimino interjected.
"You know, we're not good with technology," said Reisman, who, like Massimino, has a doctorate in mechanical engineering. "We had to do the best we could."
As it turned out, "2 Funny Astronauts" did need some tech to make it possible. Although both hosts originally hailed from the tri-state area (as their New Jersey and Long Island accents still attest), Reisman now works in Los Angeles, while Massimino is in New York City.
"We can't be together in the same room, which is unfortunate for this, but through technology — we have a really good producer — we are able to tie in together," said Massimino. "The only issue is sometimes we have to get Garrett up a little earlier than expected. Other than that, it seems to have worked out pretty good so far."
Related: Astronaut Garrett Reisman talks about the ups and downs of space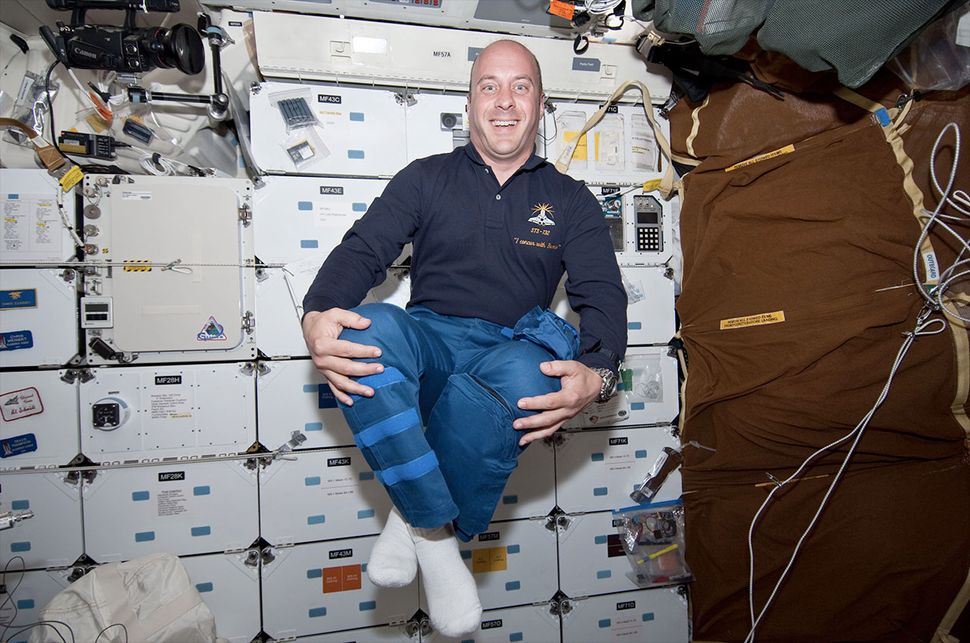 Each episode of "2 Funny Astronauts" features Massimino and Reisman riffing off each other on the subjects they like to discuss, though the two try to stay close to the topic of space exploration.
This is not your typical "how to be an astronaut" NASA lecture, though.
"What we're really going to try to do is demystify what it is like to be an astronaut," Massimino told collectSPACE. "A lot of times the perception is we're very stuffy and very by the book. We just want to show people what is like to hang out with astronauts, how fun it can be to be an astronaut and some of the shenanigans that have occurred."
The podcast won't' be raunchy, said Reisman, but it won't be G-rated either.
"We talked about this, about what we are shooting for, and we agreed on PG-13. So we might occasionally say a bad word, but nothing so bad I'd be embarrassed talking about it in front of my kids," said Reisman.
"But that's the idea, to tell the story of being an astronaut in a relatable way, in a realistic way and obviously a funny way," he said.
Of course, it will be up to the listeners to judge if Massimino and Reisman are only funny for being astronauts, or all around funny guys.
"If it was a good idea, it was all my idea. If it's a bad idea, it was Garrett's. So why don't we wait on that," said Massimino, with a laugh.
Follow collectSPACE.com on Facebook and on Twitter at @collectSPACE. Copyright 2021 collectSPACE.com. All rights reserved.