Discovery's STS-114 Astronauts Ready to Return to Earth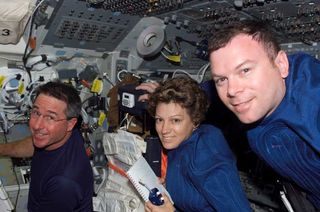 (Image credit: NASA.)
HOUSTON - Withone day left in their orbital trip, the seven astronauts aboard the spaceshuttle Discovery are ready to come home.
Discovery'sSTS-114 crew, commanded by veteran astronaut Eileen Collins, told reportersSunday that despite the allure of spaceflight, they're ready to return to theirfriends and families on the ground. The astronauts are set to landin the pre-dawn hours of Monday at NASA's Kennedy Space Center (KSC) inFlorida.
"I'm havinga great time up here...we're really having space experiences of a lifetime,"Collins told CNN from Discovery's flight deck during a series of videointerviews. "But it's time to come home and keep working on getting the shuttlebetter and ready to fly again, and we're ready to see our families again."
Collins andher STS-114 crew are nearing the end of a 13-day space trip to test new safetymeasures and resupplythe International Space Station (ISS). They are NASA's first shuttle astronautsto fly since the loss of the Columbiaorbiter and its seven-astronaut crew on Feb. 1, 2003. That shuttle sustaineddamage from a piece of external tank foam at launch and broke apart duringreentry.
"I have hada lot of thoughts about Columbia and I will have a lot of thoughts after thelanding, but we're all going to be focused tomorrow on the task at hand,"Collins told CBS.
Collins andshuttle pilot James Kelly will have their hands full flying Discovery, now a100-ton glider, through the Earth's atmosphere and landing at KSC's ShuttleLanding Facility. Discovery's crew will spend the rest of the day setting uptheir reentry seats and the orange pressure suits the astronauts will wearduring their descent.
"It kind offeels at points like it's a runaway train," Kelly told CNN of the shuttle's reentry."As you get closer and closer to landing, you're doing more and more operationsand really need keep track of things relatively fast to get down to the ground...it'sa very exciting and exhilarating process that ends with being at home."
Reenteringthe Earth's atmosphere and once more feeling the effects of gravity again is a "weirdsensation," STS-114 mission specialist Andrew Thomas told ABC, adding thattomorrow's descent will be his first with a window seat. The astronaut hasreturned to in a shuttle middeck on three previous flights.
"You feelevery organ in your body," Thomas said of reentry, adding only gradually doesthe effect of gravity set in. "Straps and things slowly settle down to thefloor and you get pulled down into your chair for the first time in two weeks."
Discovery'screw said they were proud to have accomplished all of the major goals of theirmission, which included ISS resupplyand testing of several new inspection and safety tools and repair methodsinstituted as a direct result of the Columbia accident.
"I think asa test flight it was very successful," STS-114 mission specialist CharlesCamarda told CBS. "We evaluated several different sensor systems, we've even donea repair. I think we've far exceeded what we expected for this flight."
Camarda,Thomas and Kelly used a new orbitalboom tipped with laser and camera sensors to verify the integrity of theirshuttle's heat shield.
STS-114mission specialists Stephen Robinson and Soichi Noguchi conducted three spacewalksto build up and repair parts of the ISS. In their final spacewalk,Robinson rode the station's robotic arm underneath the belly of Discovery topluck two strips of filler material jutting out from between the orbiter'sheat-resistant tiles - a first-time fix for NASA.
"That wasthe easiest thing I did of all the [spacewalks]," Robinson told CNN, addingthat it was only the hard work of everyone on the ground and his fellow Discoverycrewmates that made the job easy. "We now know that we can approach theunderside of the orbiter with an EVA crewmember. I did the simplest possiblething and that makes it possible to consider maybe other tests and repairslater in the future if we ever need to."
More workdoes need to be done to prevent the type of externaltank foam shedding - the same problem that doomed Columbia - seen duringDiscovery's July 26 launch. NASA was surprised to see the foam loss, especiallyafter spending $1.4 billion and two and a half years to address the problem. Shuttleofficials have said they will not launch another orbiter until the foam issueis solved.
"I would sayit does disappoint us, but we have collected a lot of information on thisflight," STS-114 mission specialist Wendy Lawrence told Fox News. "I don'tthink the delay for the STS-121 flight will be nearly as long."
Noguchi hada brief message for his family.
"See youtomorrow, and it's been a great trip," he said. "We'll come back with lots ofgood stories."
Fixing NASA: Complete Coverage of Space Shuttle Return to Flight
Get the Space.com Newsletter
Breaking space news, the latest updates on rocket launches, skywatching events and more!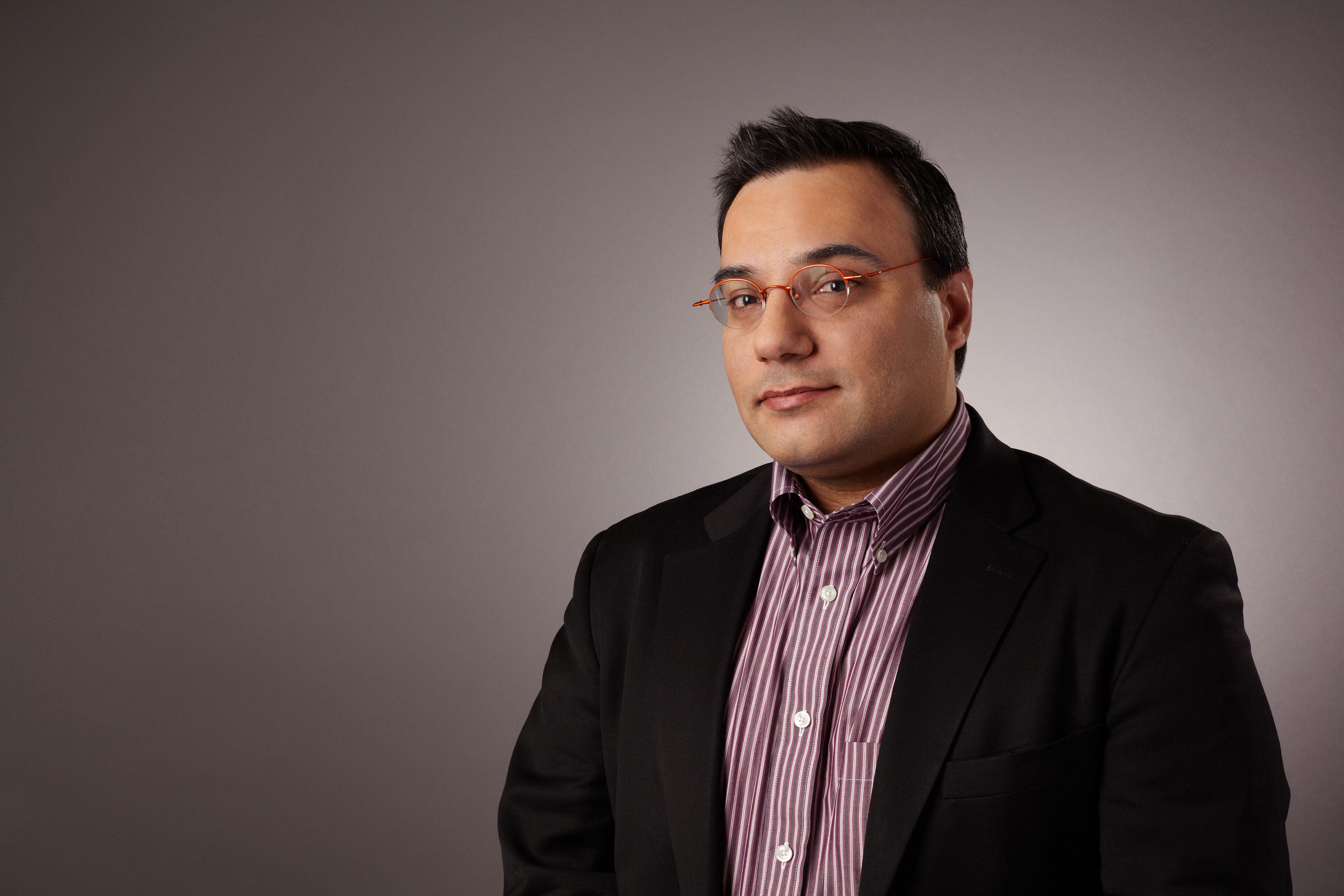 Tariq is the Editor-in-Chief of Space.com and joined the team in 2001, first as an intern and staff writer, and later as an editor. He covers human spaceflight, exploration and space science, as well as skywatching and entertainment. He became Space.com's Managing Editor in 2009 and Editor-in-Chief in 2019. Before joining Space.com, Tariq was a staff reporter for The Los Angeles Times covering education and city beats in La Habra, Fullerton and Huntington Beach. In October 2022, Tariq received the Harry Kolcum Award for excellence in space reporting from the National Space Club Florida Committee. He is also an Eagle Scout (yes, he has the Space Exploration merit badge) and went to Space Camp four times as a kid and a fifth time as an adult. He has journalism degrees from the University of Southern California and New York University. You can find Tariq at Space.com and as the co-host to the This Week In Space podcast with space historian Rod Pyle on the TWiT network. To see his latest project, you can follow Tariq on Twitter @tariqjmalik.