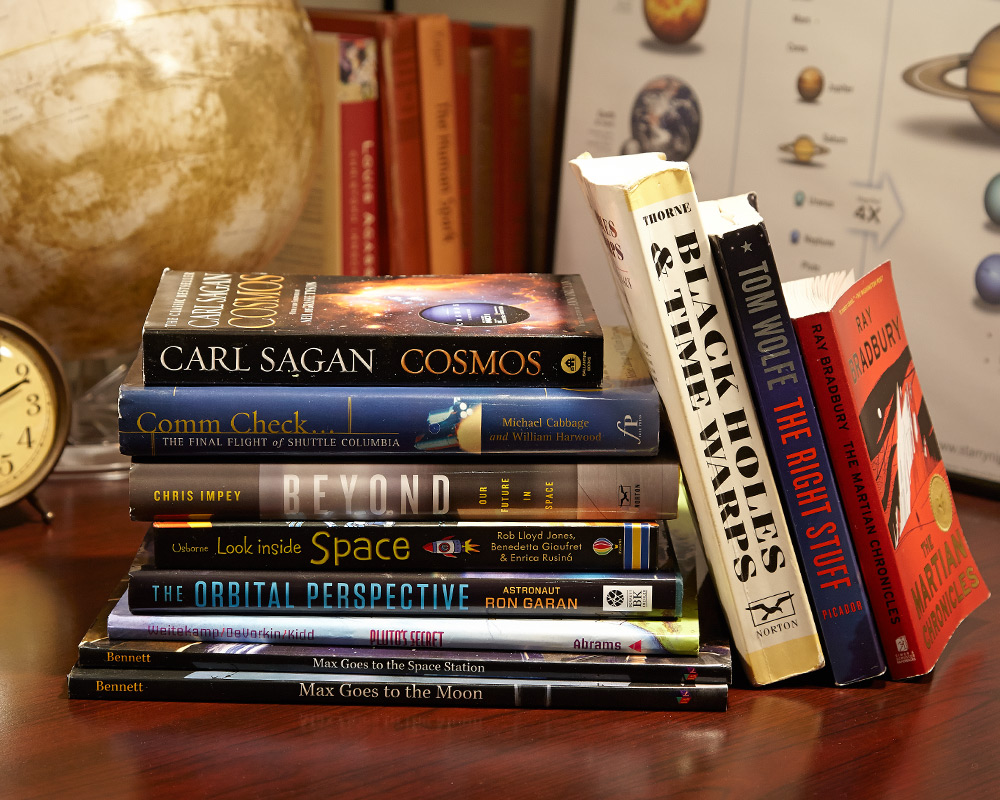 There are plenty of great books out there about space — so many, in fact, that it can feel a little overwhelming to figure out where to start. So the editors and writers at Space.com have put together a list of their favorite books about the universe. These are the books that we love — the ones that informed us, entertained us and inspired us. We hope they'll do the same for you.
We've divided the books into five categories. At the top are books we're reading now and that we've recently read, which we will update regularly. The other five categories are:
We hope there's something on the list for every reader of every age. We're also eager to hear about your favorite space books, so please leave your suggestions in the comments, and let us know why you love them. You can see our ongoing Space Books coverage here.
What We're Reading:
"What's It Like In Space?" (Chronicle, 2016)
By Ariel Waldman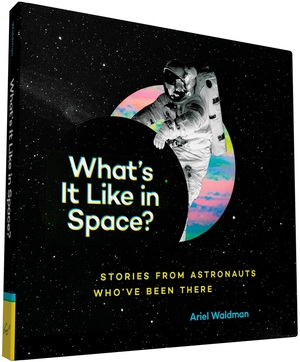 "What's It Like in Space? Stories from Astronauts Who've Been There" reads less like a list of facts about spaceflight and more like a conversation with an astronaut after a few beers. The stories in Waldman's book capture the humbling experience of going to space, including the awkward changes in bodily function, the lack of clean laundry and the prevalence of freeze-dried shrimp cocktail. While serving on the Committee on Human Spaceflight for the National Academy of Sciences, where she spoke frequently with multiple astronauts, Waldman accumulated a plethora of personal stories from life in orbit, and she decided to share those stories with a wider audience. Her book is funny, beautifully illustrated and a great reminder that spaceflight not only teaches us new things about the cosmos, but about ourselves. ~Calla Cofield
Read more about the book and astronauts' experiences in space here.
"Rise of the Rocket Girls: The Women Who Propelled Us, from Missiles to the Moon to Mars" (Little, Brown and Company, 2016)
By Nathalia Holt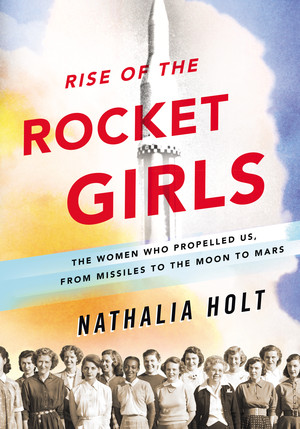 The early rocket test launches thundering through the sky near the California-based Jet Propulsion Laboratory (JPL) had everything to do with a highly-skilled group of women, called computers, who performed the trajectory and rocket-design calculations for much of the laboratory's long history. They worked by hand, at first, and over the decades transitioned to fill equally essential programming and engineering roles within the lab. Nathalia Holt talked extensively with several of JPL's "women computers" as she wrote this comprehensive look at that part of America's spaceflight history.
Holt's book shines portraying the mathematical and engineering process behind JPL's many iconic spaceflight missions — including America's first satellite, Explorer 1, and the Voyager probes that explored the solar system — as well as the women's personal lives and the evolution of their unusual roles inside the male-dominated workplace. ~Sarah Lewin
You can read a Q&A with the author here, and a book excerpt here . Holt discusses tracking down the women's stories in an essay here.
"Leviathan Wakes" (Orbit, 2011) and the other books in "The Expanse" series
By James S.A. Corey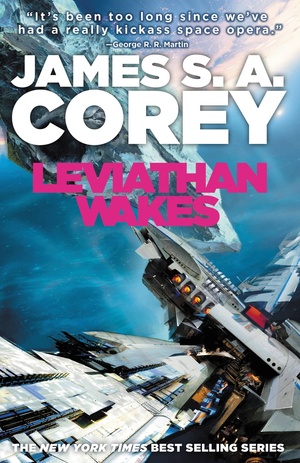 200 years in the future, humanity has colonized the solar system and is split among three factions on the brink of conflict: Earth, Mars and the Asteroid Belt, which includes the spinning Ceres asteroid colony. As multiple viewpoint characters are ensnared in a system-wide mystery, the story's scope slowly broadens to reveal the full complexity of the novels' science fiction world. The books, co-written by Dan Abraham and Ty Franck, originally stemmed from a tabletop roleplaying game idea, and it shows through the detailed worldbuilding and exploration of a solar system remade in humanity's image. Plus, it's a fun, tightly-plotted set of spacefaring adventure stories.
The series is slated for nine books, and they've appeared steadily one per year from 2011-2015 for a total of five so far (plus some tie-in novellas). They're also the basis for Syfy's TV show "The Expanse," recently renewed for a 13-episode second season. Book six, "Babylon's Ashes," is slated for release June 2016.
See here and here for Q&As with the series' authors describing the book's inception and the TV show's development (plus, the coolest sci-fi in the series). ~Sarah Lewin
"Spooky Action at a Distance" (Farrar, Straus and Giroux, 2015)
By George Musser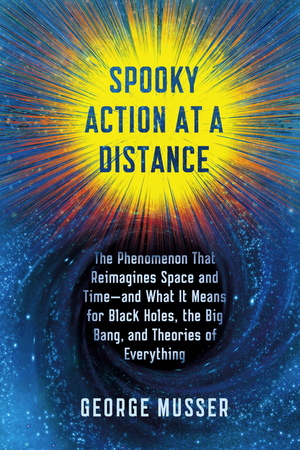 Space and time are weird. Human understanding of the universe relies on space and time separating things — one object cannot affect another unless they're touching, or unless object A sends an intermediary out to touch object B, like a photon bouncing off of something and into your eye. All very straightforward, and good for scientific investigation.
But the problem is, there are hints that nature doesn't actually work that way. This new book by science writer George Musser delves into the different ways that scientists are grappling with this concept of "nonlocality" — what Albert Einstein famously called "spooky action at a distance" in the quantum mechanics world. Particles that are entangled affect each other instantaneously even when separated; paradoxical black holes can be explained if the stuff sucked in exists inside their gravitational pull and on the surface at the same time. Musser explores the history of humans grappling with nonlocality and what these strange effects are teaching quantum mechanics researchers, astronomers, cosmologists and more about how the universe works — and while doing so, showing the messy, nonlinear and fascinating way researchers push forward to understand the physical world. ~Sarah Lewin
Read a Q&A with George Musser about his new book and the nature of reality here.
---
"Black Holes and Time Warps: Einstein's Outrageous Legacy" (W. W. Norton, 1994)
By Kip Thorne
Theoretical astrophysicist Kip Thorne has spent his career exploring topics that once seemed relegated to science fiction, such as whether time travel is possible, and how humans could potentially travel from galaxy to galaxy via wormholes. In "Black Holes and Time Warps," Thorne provides an introduction to these and other mind-bending topics, at a level appropriate for nonscientists. The book is not a light read — it goes deeper into the science than many pop physics books — but Thorne is the perfect person to take readers on this journey: He's a patient and entertaining teacher, and he never loses the thread of the story. On top of the science lessons, Thorne introduces a cast of characters who pushed these fields forward, and chronicles the fight by American and Russian physicists to continue scientific collaboration during the Cold War. (Twenty years after its publication, Thorne talked with Space.com about the new science he would add to the book.) ~Calla Cofield
"Cosmos" (Random House, 1980)
By Carl Sagan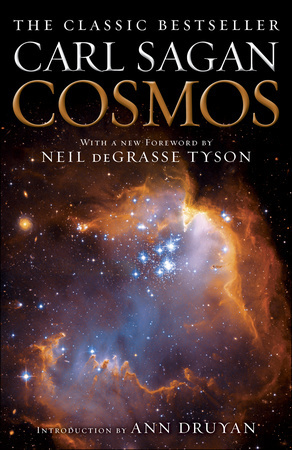 "Cosmos," by famed astronomer and science communicator Carl Sagan, is a deep dive into the history of science, philosophy and the universe. The book acts as a partner with Sagan's beloved 1980s TV show, "Cosmos: A Personal Voyage." This book is a beautiful glimpse inside one of the greatest scientific minds in history. While some of it may seem dated, the book still stands up as one of the best popular science books ever written, and the language is just beautiful. ~Miriam Kramer
"The Demon-Haunted World: Science as a Candle in the Dark" (Ballantine Books/Random House, 1995)
By Carl Sagan and Ann Druyan
Sagan was one of the 20th century's greatest ambassadors and popularizers of science, and he doesn't disappoint in "The Demon-Haunted World." The book explains to laypeople just what science is, and how researchers use the process of scientific inquiry to understand the universe around us. There's a lot of debunking in "The Demon-Haunted World" — of alien encounters, channeling and other paranormal experiences — and Sagan even provides readers a "baloney detection kit" to help them navigate a confusing and chaotic world. Like other Sagan works, this one is a fun and engaging read, but a great deal of ambition lurks beneath the fluid prose, as this quote from the book reveals: "If we can't think for ourselves, if we're unwilling to question authority, then we're just putty in the hands of those in power. But if the citizens are educated and form their own opinions, then those in power work for us. In every country, we should be teaching our children the scientific method and the reasons for a Bill of Rights. With it comes a certain decency, humility and community spirit. In the demon-haunted world that we inhabit by virtue of being human, this may be all that stands between us and the enveloping darkness." ~Mike Wall
"Hyperspace: A Scientific Odyssey Through Parallel Universes, Time Warps, and the Tenth Dimension" (Oxford University Press, 1994)
By Michio Kaku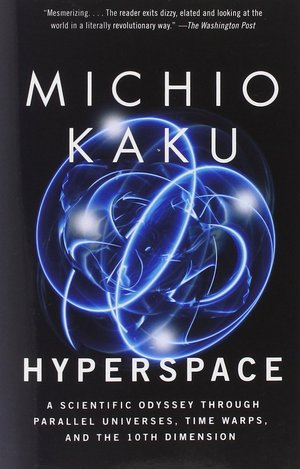 Our brains evolved to comprehend the world around us on a local and accessible scale. We're really not equipped to understand the universe as a 10-dimensional entity — and yet "Hyperspace" explains this revolutionary idea in such a lucid and engaging way that it makes a good deal of sense. By the time you're done reading this book, you'll have a pretty solid grasp of why Kaku and other scientists think the basic forces in our universe — electromagnetism, gravity and the strong and weak nuclear forces — may actually just be vibrations in higher-dimensional space. And it's an extremely fun read, too, with excursions into such sexy topics as parallel universes, time travel and wormholes. For example, did you know that you might be able to create a wormhole in your own kitchen using just an ice cube and a pressure cooker? All you have to do is figure out a way to heat the ice cube up to a temperature of 1032 degrees Kelvin. ~Mike Wall
---
"Breaking the Chains of Gravity" (Bloomsbury, 2015)
By Amy Shira Teitel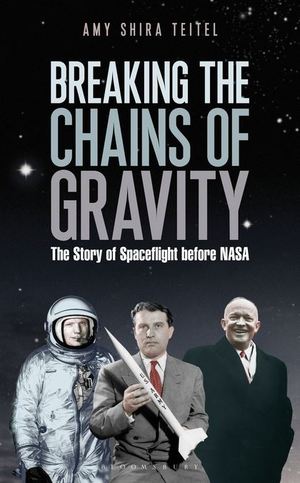 Rocketry was never an exact science. From the first curious scientists experimenting with different fuels and rocket-powered cars to daredevil pilots riding balloons into the stratosphere, anything could happen in the days of early spaceflight research. Amy Shira Teitel's new history documents the birth and evolution of the space-program precursors that would eventually assemble into NASA. It's a fascinating look into the early careers and journeys of spaceflight giants like Werner von Braun, who helped develop what became Germany's V-2 rocket before moving to develop missiles within the U.S. army, dreaming of flying to the stars.
While the book doesn't cover every single person and organization that came to be essential to American spaceflight, it pulls a representative selection of narratives from an underdescribed time in spaceflight history into an accessible format — and provokes a sense of curiosity and wonder about human accomplishment and what it takes to figure out the impossible. (You can read a Q&A with the author here and check out an excerpt describing early rocket experiments here.) ~Sarah Lewin
"The Ordinary Spaceman: From Boyhood Dreams to Astronaut" (University of Nebraska Press, 2015)
By Clayton C. Anderson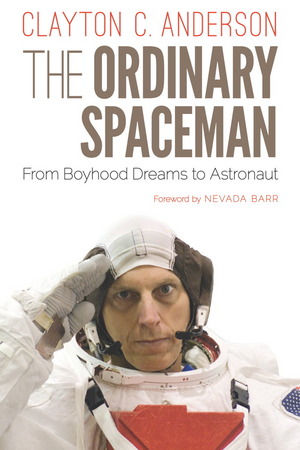 Clayton Anderson's new memoir spans his entire 30-year NASA career, but it doesn't skimp on the specific, quirky details along his path to space (and his 15 separate applications before acceptance to the program). He gets deep into the intricacies of training and the bonding among his astronaut class as well as navigating the power structures within NASA and finding his way through two space missions — 5 months on the space station and then a dozen-day shuttle mission. Readers find chapters that run the gamut of emotions: covering the loneliness of training in Russia and the time he wore boxers on his head in orbit, descriptions of public outreach and a recollection of his role as family escort during the Columbia disaster. Plus, he includes a chapter whose incredible detail should put to rest a whole class of question: "How do astronauts use the bathroom in space?" (Read the first chapter , which describes the literal highs and lows of Anderson's first time riding in a supersonic T-38 jet. You can also read an author Q&A here .) ~Sarah Lewin
"Comm Check … : The Final Flight of Shuttle Columbia" (Free Press, 2008)
By Michael Cabbage and William Harwood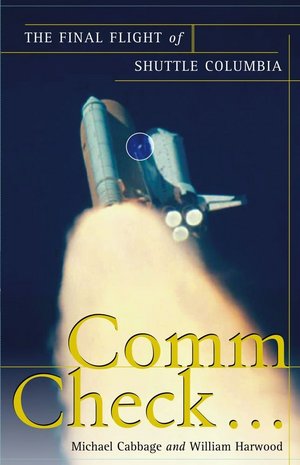 Space exploration is an epic human endeavor, but it is also fraught with peril and unforgiving of mistakes. That lesson was painfully clear on Feb. 1, 2003, when NASA's space shuttle Columbia broke apart during re-entry, killing its seven-astronaut crew on what was supposed to be landing day for the marathon 16-day science mission of STS-107. In "Comm Check," veteran spaceflight reporters Michael Cabbage and William Harwood recount the Columbia space shuttle disaster with expert care, detailing exactly how and why the accident occurred. The book offers an inside look at the in-depth investigation into the fatal shuttle accident, and ends with a riveting final chapter that you'll have to read yourself. "Comm Check" is a must-read for any space history fan to truly understand the daunting complexity and risk of human spaceflight, and the bravery of those astronauts who answer the call. ~Tariq Malik
"A Man on the Moon: The Voyages of the Apollo Astronauts" (Viking Penguin, 1994)
By Andrew Chaikin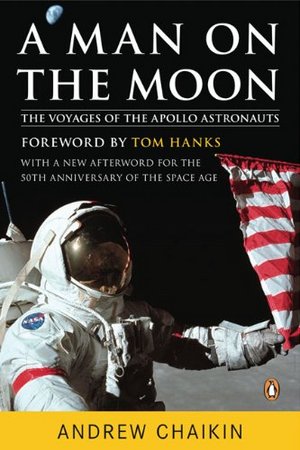 If you're looking for a definitive history of the Apollo missions that brought humans to the moon for the first time, look no further than Andrew Chaikin's "A Man on the Moon" (Viking Penguin, 1994). The book is based on interviews with 23 of the 24 astronauts who flew to the moon during the Apollo program. Chaikin's book is fun and well researched, and packed full of tidbits of information that make you feel like you know the astronauts and NASA officials he's writing about. The book was also the inspiration for HBO's miniseries "From the Earth to the Moon." ~Miriam Kramer
"The Right Stuff" (Farrar, Straus and Giroux; 1979)
By Tom Wolfe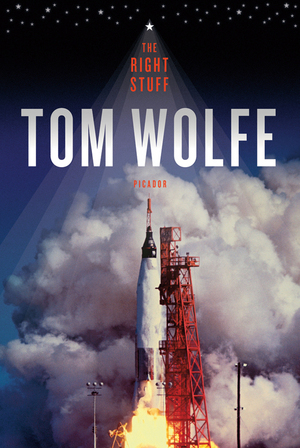 Tom Wolfe's iconic profile of the first group of Americans to go to space is nonfiction, but it sometimes reads as though it were written by the characters rather than the author. Wolfe dives deep into the mind-set of the people involved in the early days of American space exploration, including the astronauts, their wives, the press core and the American public. To accomplish this, Wolfe takes some creative liberties with his storytelling, but the final result highlights the emotions and motivations that drove this incredible enterprise. At the end of this page-turner, readers will understand what it means to say that someone has "the right stuff." ~Calla Cofield
"The Case for Mars: The Plan to Settle the Red Planet and Why We Must" (Touchstone, 1996)
By Robert Zubrin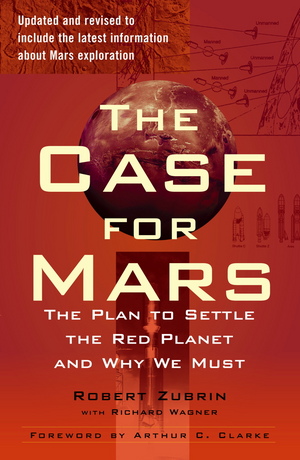 "The Case for Mars" is a landmark work, helping to cast Red Planet settlement as an achievable goal rather than a sci-fi dream. The book advocates traveling light and living off the Martian land as much as possible. For example, rockets launching from Mars and rovers exploring the surface would both be fueled by methane/oxygen propellant manufactured using carbon dioxide pulled from the Red Planet's air. Settlers would get their water — as well as the materials needed to make iron, steel and glass — from the Martian soil. "The Case for Mars" also lays out how to terraform Mars, making it a warmer and wetter place more hospitable to human life. Though the book is nearly 20 years old, it remains an engaging and informative read today, because putting boots on Mars remains the top goal of the international human spaceflight community. ~Mike Wall
"Packing for Mars: The Curious Science of Life in the Void" (W.W. Norton & Company, 2010)
By Mary Roach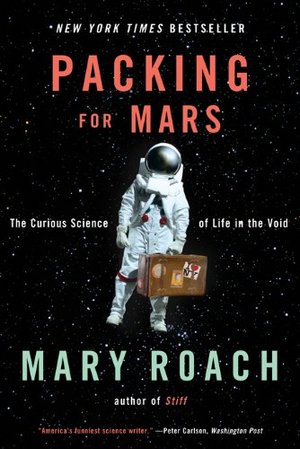 "Packing for Mars" addresses, in satisfyingly rich and refreshingly unabashed detail, the questions that everybody has about human spaceflight. For example: How do astronauts go to the bathroom in zero or reduced gravity? How do they keep clean? What would it be like to have sex in space? Has anyone ever had sex in space? But the book is far from just a catalog of the scurrilous and scatalogical; it delves seriously into the physiological and psychological effects of spaceflight and how astronauts, doctors and engineers prepare to meet such challenges. In short, "Packing for Mars" is an incredibly fun read that will give you a better understanding of the rigors of human spaceflight — and provide a wealth of choice details that you can dole out at parties to impress and disgust your friends. ~Mike Wall
"The Orbital Perspective" (Berrett-Koehler, 2015)
By Ron Garan, NASA astronaut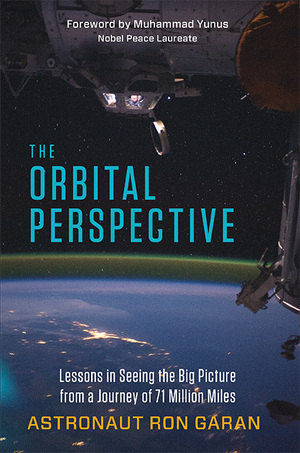 Every single astronaut I have ever had the fortune of interviewing has said that the view from space is like none other — a vision of our place in the cosmos that is as awe-inspiring as it is humbling. The same is true for NASA astronaut Ron Garan, with one exception: Garan saw it as a call to action for himself and all the people of Earth. That call to action forms the heart of "The Orbital Perspective," Garan's first book that details his spaceflights on a NASA shuttle and the International Space Station, and also shares the phenomenal accomplishments of people on Earth that improved living conditions around them. You don't have to go to space to get an orbital perspective, Garan says. "The key is WE," he adds. Only by working together and embracing new ideas can humanity truly solve the challenging problems it faces in the 21st century. ~Tariq Malik
Read an Excerpt from "The Orbital Perspective"
"How We'll Live on Mars" (Simon & Schuster, 2015)
By Stephen L. Petranek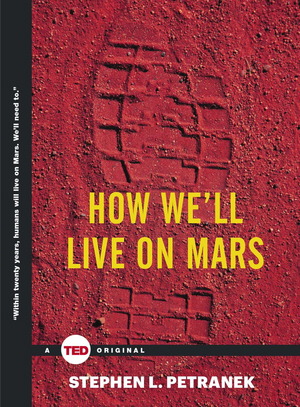 Speaking at TED 2015, journalist Stephen Petranek made an ambitious statement: "We are going to Mars. Not just astronauts, but thousands of people are going to colonize Mars. Soon."
Petranek fleshes out this claim in a new book published through TED, "How We'll Live on Mars" (2015). Although the volume is slim, it's full of exhaustive, precise information about where the technology will come from, what the process will be like and how humans will survive once they hit Mars — just 20 years from now. The introduction sets that stage with a detailed description/forecast of humans' first landing on the Red Planet (read an excerpt here, and read a Q&A with the author here).
The book is unflinchingly optimistic about the technological developments and private industry space-race that will pave the way to the planet, and it's equally insistent that becoming a two-planet species is essential to human civilization. However far-out the conclusions sound, the concrete explanations of the technology, money and human adaptation required make it surprisingly easy to visualize a near-future burgeoning colony on the Red Planet. ~Sarah Lewin
---
"Sally Ride: A Photobiography of America's Pioneering Woman in Space" (Roaring Brook Press, 2015)
By Tam O'Shaughnessy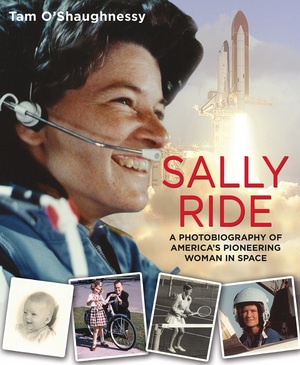 Age range: 10 to 14
Sally Ride is celebrated as the first American woman to fly in space, and she made her mark later in life as a science writer and STEM popularizer before her death at 61 — but before that, she was a young tennis star and a college student aiming to be a professor. This kids' photobiography, written by Ride's long-term partner Tam O'Shaughnessy, brings all those eras into vivid focus with extensive photographs and tidbits placed through an engaging narrative of her life. Aspiring astronauts and young space fans will enjoy the look into Ride's personality and growth as well as the space travel facts and figures, and for adults too this book offers a rare look at the famously private astronaut's life from someone who knew her better than anyone. (Read a Q&A here with author Tam O'Shaughnessy and see a few pages from the narrative.) ~Sarah Lewin
"Welcome to Mars: Making a Home on the Red Planet" (National Geographic Children's Books, 2015)
By Buzz Aldrin, with Marianne J. Dyson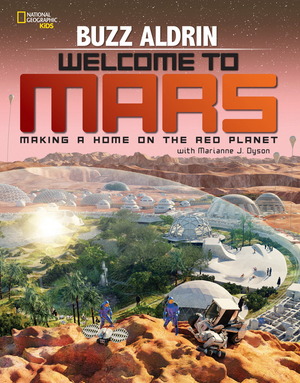 Age range: 8 to 12
Kids can hop aboard the first expedition to Mars in this new book by astronaut Buzz Aldrin, written with author, physicist and former NASA flight controller Marianne Dyson. Aldrin's tale about a trip on the "Aldrin Cycler" spaceship to Mars covers the history of Mars exploration, the steps needed to get there and the process of building out from the first tentative toehold to a permanent colony on the planet. It's full of countless specific details — exactly what the first explorers will and won't need to bring along, the best and most entertaining modes of transportation once there and exactly why the first habitats will be round and bubble-like, to name a (very) few. The book is also peppered with hands-on activities to demonstrate aspects of the journey and the planet's conditions. This book is not Aldrin's first proposing a mission to Mars, but this one is carefully calibrated to get young, curious children excited about the prospect. (Read more about the new book here) ~Sarah Lewin
"Look Inside Space" (Usborne, 2012)
By Rob Lloyd Jones, Illustrated by Benedetta Giaufret and Enrica Rusiná
Age range: 3 and up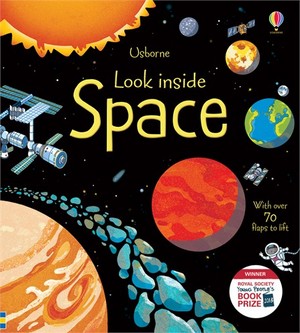 For parents of young kids (I am one such parent), Usborne's prizewinning "Look Inside Space" is a must-have to share the history and wild technology of space exploration with starry-eyed tots. The book uses cute illustrations and more than 70 artfully arranged flaps to explore the history of human spaceflight and the basics of stars, planets and other astronomical objects. "Look Inside Space" has a rugged cover (to withstand toddler tantrums), but care must be taken with some its more delicate nested flaps. It is enjoyable to all space fans, but is especially good for pre-school and Kindergarten-age kids just starting out to explore space on their own. ~ Tariq Malik
"Max Goes to the Space Station" (Big Kid Science, 2013)
By Jeffrey Bennett, Illustrations by Michael Carroll
Age range: All ages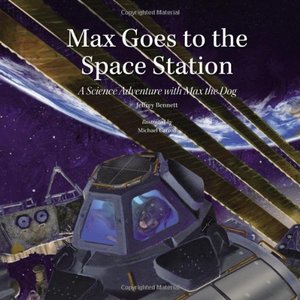 How many children's books can you honestly say have been to space? Jeffrey Bennett's tale (Get it? It's about a dog) about a dog called Max and his adventures to the International Space Station is not only an accurate look at what life in space is like — it actually joined the station's library in 2014 as part of the Story Time from Space project. With illustrations by famed space artist Michael Carroll, "Max Goes to the Space Station" takes the titular pooch on a voyage to the station by way of NASA's Johnson Space Center and Kennedy Space Center, with readers learning all sorts of fun facts about spaceships, the space station and life in weightlessness on the way. Max even helps the station crew through an emergency. The book is great for kids of all ages, and includes "Big Kid Boxes" on the science of space for older kids age 8 and up. Bennett has also written "Max Goes to the Moon" (another space traveler) and tales that send Max to Mars and Jupiter. ~Tariq Malik
"Pluto's Secret: An Icy World's Tale of Discovery" (Smithsonian National Air and Space Museum/Abrams, 2013)
By Margaret A. Weitekamp, with David DeVorkin, Illustrated by Diane Kidd
Age range: 6 and up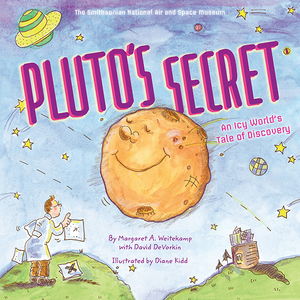 If you're like me, there's a special place in your heart for Pluto, be it a planet or a dwarf planet. In "Pluto's Secret: An Icy World's Tale of Discovery," authors Margaret A. Weitekamp and David DeVorkin take young readers on a guided tour of astronomer Clyde Tombaugh's historic sighting of Pluto in 1930 to the planet's reclassification to a dwarf planet in 2006, with Kidd's entertaining illustrations leading the way. How did Pluto get its name? It's in there. What exactly is a planet? This book has it covered. Even NASA's New Horizons spacecraft, which visits Pluto in 2015, makes a cameo. For the older set, a kicker photo spread on the people and telescopes, as well as a Pluto glossary, make this book an essential for budding astronomers but may be best for kids age 8 and up. ~Tariq Malik
"A User's Guide to the Universe: Surviving the Perils of Black Holes, Time Paradoxes, and Quantum Uncertainty" (Wiley, 2010)
By Dave Goldberg
Age Range: 10 and up
"A User's Guide to the Universe" may be one of the most entertaining science books I've ever read. Overflowing with jokes, cartoons and a general sense of silliness, the book is a 5th- or 6th-grade-appropriate introduction to fascinating topics like time travel, life on other planets and the Big Bang. Hitting that oh-so-hard-to-reach sweet spot between entertaining and educational, the book offers up a surprising amount of science and never condescends to its audience. It's the perfect book for kids who are curious about big questions, but I'm betting it will also serve as a great resource for adults who want a fun and easy introduction to the science of the universe. ~Calla Cofield
---
"Aurora" (Orbit, 2015)
By Kim Stanley Robinson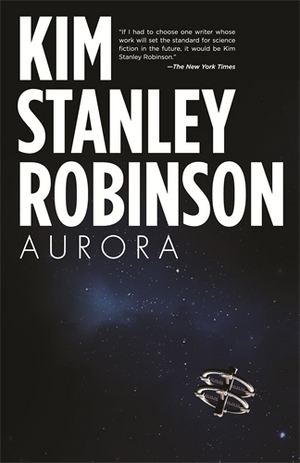 After numerous novels and short stories probing humanity's trials in the near future, far future and distant past, science fiction master Kim Stanley Robinson offers his own highly detailed spin on the challenge of interstellar travel in his new book "Aurora" (Orbit, 2015).
Humanity's first trip to another star is incredibly ambitious, impeccably planned and executed on a grand scale in "Aurora." The novel begins near the end of a 170-year mission aboard a spaceship carrying roughly 2,000 humans to the seemingly Earth-like moon of a planet orbiting a nearby star, Tau Ceti.
Told largely from the perspective of the ship's computer, "Aurora" emphasizes the fragile unity of all the living and nonliving parts aboard the starship as it hurtles through space. As the story of the landing unfolds, the narrative doesn't shy away from the science or the incredible complexity of a 2,000-person, multigenerational ship. The spacecraft is portrayed as one organism that can have conflicting interests or fall out of balance but that ultimately has to work in concert to reach its destination intact. ~Sarah Lewin
For more info about the book, check out our Q&A with Robinson.
"The Martian Chronicles" (Doubleday, 1951)
By Ray Bradbury
Age range: High school and up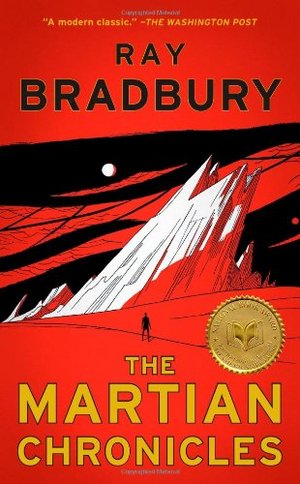 In case you haven't heard of him, Ray Bradbury is an icon of science fiction writing. In "The Martian Chronicles," Bradbury explores the gradual human settlement of the Red Planet, through a series of lightly connected stories. Bradbury paints the Martian landscape and its inhabitants with master strokes, but equally strong is his portrayal of the psychological dangers that await the human settlers who arrive there. This, as well as the space-themed stories in Bradbury's other classic collection "The Illustrated Man," struck a chord with me when I was young and dreamed about traveling to the stars. Reading his work today, it is amazing to see that although Bradbury writes from a time when human space travel hadn't yet begun (the book was first published in 1950), the issues and questions his stories raise are still relevant as humanity takes its first steps into that great frontier. ~Calla Cofield
"Ender's Game" (Tor Books, 1985)
By Orson Scott Card
Age range: High school and up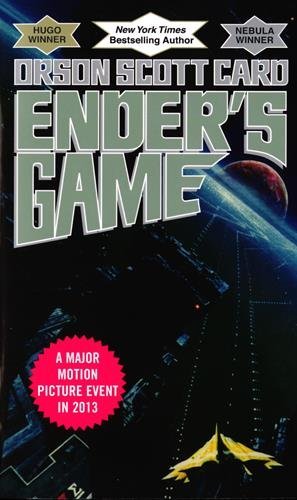 This classic science fiction novel by Orson Scott Card should be ever-present on any space fan's bookshelf. Card's novel follows the life of Ender Wiggin as he learns to fight the Formics, a horrifying alien race that almost killed off all humans when they attacked years and years ago. Wiggin learns the art of space war aboard a military space station built to help train young people to fight the cosmic invaders. Basically, this book is a coming-of-age tale that makes you want to fly to space and also forces you to think about some serious social issues presented in its pages. (The book is the first in a quintet, and inspired a much larger body of work that takes place in the same universe.) ~Miriam Kramer
"The Martian" (Random House, 2014)
By Andy Weir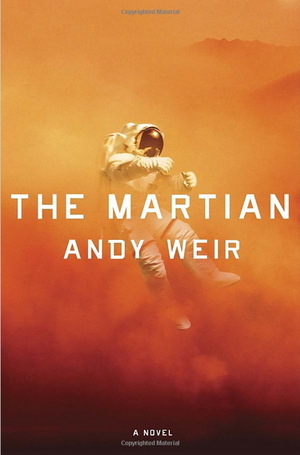 "The Martian," by Andy Weir, is a truly great science fiction book that's heavy on the science. Weir tells the story of Mark Watney, a fictional NASA astronaut stranded on Mars, and his difficult mission to save himself from potential doom in the harsh Red Planet environment. Watney seems to have everything against him, yet Weir deftly explains not only what Watney's survival needs are but also how he goes about trying to make them work. "The Martian" also will be made into a movie, which is set for release in November 2015. The film stars Matt Damon as Watney and is directed by space movie veteran Ridley Scott. ~Miriam Kramer
Read an excerpt from "The Martian" by Andy Weir
"Dune" (Chilton Books, 1965)
By Frank Herbert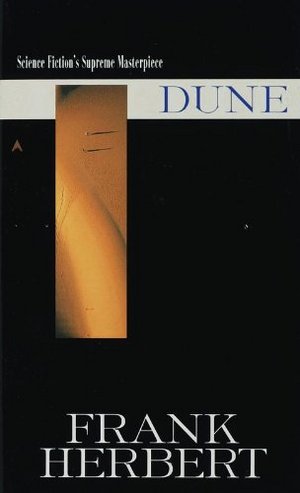 In "Dune," Frank Herbert imagines a vast, intricate future universe ruled by an emperor who sets the Atreides and Harkonnen families warring over the desert planet Arrakis, also known as Dune. The arid world holds the only source of the spice mélange, necessary for space travel. Spread across star systems, "Dune" teems with wild characters: human computers (Mentats), tribal fighters (Fremen), mind-controlling "witches" (Bene Gesserit Sisterhood) and humans ranging from the corrupt Baron Harkonnen to Paul "Muad'Dib" Atreides, whose journey from a sheltered childhood anchors the story. Early on, the Baron says, "Observe the plans within plans within plans," summing up the adversaries' wary analyses of each faction's complex motivations. This cerebral second-guessing balances with epic action throughout the book, centering on the perhaps best-known feature of the Duniverse: the monstrous spice-producing sandworms. The best-selling novel raised science fiction literature to greater sophistication by including themes of technology, science, politics, religion and ecology, although the burgeoning Dune franchise remains less popular than Star Wars (which borrowed heavily from "Dune"). ~Tom Chao
"Hyperion" (Doubleday, 1989)
By Dan Simmons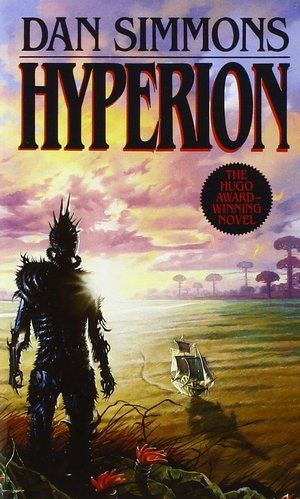 Part space epic, part "Canterbury Tales," "Hyperion" tells the story of seven pilgrims who travel across the universe to meet their fate, and the unspeakably evil Shrike, who guards the Time Tombs on the planet Hyperion. On the way, each pilgrim tells his or her own tale, and each world is so exquisitely created that it's hard to believe it all came from the mind of one author. The tale of the scholar whose daughter ages backward after her visit to the Tombs, and his quest to save her as she returns to childhood, is my favorite — it's heartbreaking and terrifying at the same time. ~Jennifer Lawinski
"Gateway" (St. Martin's Press, 1977)
By Frederik Pohl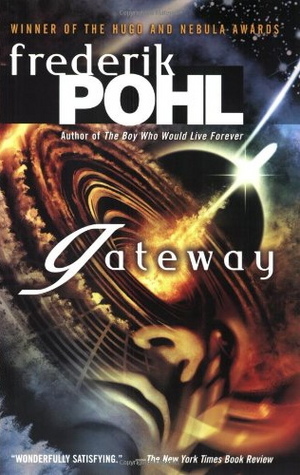 "Gateway" is the first science fiction book I ever read, because my father, a longtime sci-fi junkie, had loved it. It's an intense read that explores why we make the choices we do, and how we deal with the consequences of those choices in the black vacuum of space. In "Gateway," those with the money to leave the dying Earth can hitch a ride on a starship that will either make them wealthy beyond their wildest dreams or lead them to a grim and possibly violent death. Or, like our hero, you could wind up in the grip of a massive black hole and have to make difficult decisions that lead you to the couch of an electronic shrink. ~Jennifer Lawinski
---
"Infinite Worlds" (Simon & Schuster, 2014)
By Michael Soluri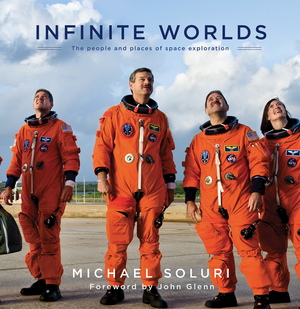 Packed from cover to cover with stunning images taken on the ground and in space, "Infinite Worlds" tells the story of STS-125, the last crewed mission to repair the Hubble Space Telescope. Photographer Michael Soluri was granted nearly unrestricted access to the mission program leading up to the launch, and the behind-the-scenes images will thrill NASA fans. These masterful photographs capture the bare reality of preparing for a crewed space mission. The book's text includes essays by the astronauts and other mission staff. It also features images taken by the crew during the mission, and of course, images by the Hubble telescope. This is a fantastic addition to any spaceflight book collection. You can see photos from "Infinite Worlds" here or watch a video of Soluri discussing the book and Hubble.
Don't see your favorite space book on this list? Let us know in the comments below!
Follow us @Spacedotcom, Facebook and Google+.