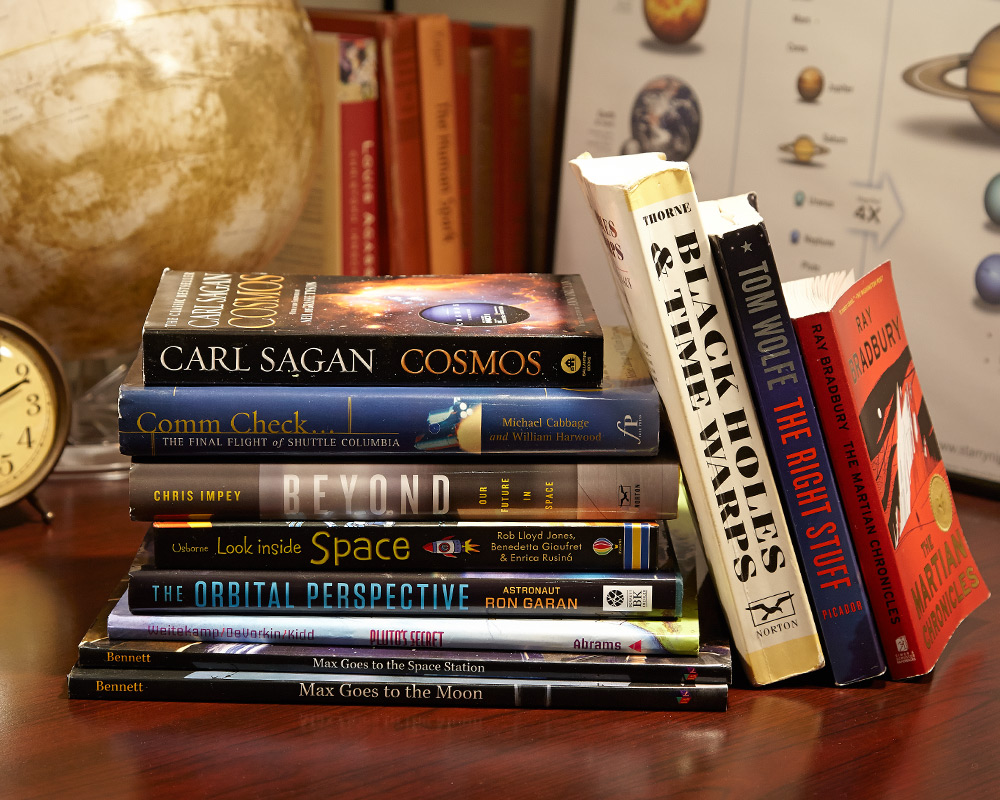 There are plenty of great books out there about space — so many, in fact, that it can feel a little overwhelming to figure out where to start. So the editors and writers at Space.com have put together a list of their favorite books about the universe. These are the books that we love — the ones that informed us, entertained us and inspired us. We hope they'll do the same for you.
We've divided the books into five categories, which each have their own dedicated pages. On this page, we feature books we're reading now and books we've recently read, which we will update regularly. Click to see the best of:
We hope there's something on the list for every reader of every age. We're also eager to hear about your favorite space books, so please leave your suggestions in the comments, and let us know why you love them. You can see our ongoing Space Books coverage here.
What We're Reading:
'Abandoned in Place' (University of Mexico Press, 2016)
By Roland Miller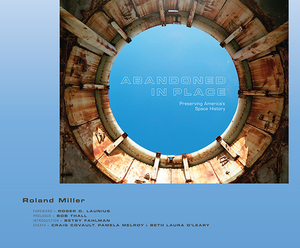 In "Abandoned in Place," photographer Roland Miller takes readers on a tour of abandoned facilities that once served NASA's human spaceflight program. The images of unused launch towers, empty science offices and antiquated technology are visually striking, and carry the ghosts of long-gone missions. Miller is a photographer and teacher by day, but he has been photographing unused NASA facilities for thirty years as a side project. Some of the sites featured in the book — particularly those at Cape Canaveral, Florida — are being quickly eroded by saltwater, and Miller, a child of the Apollo era, said he started to feel a sense of obligation to preserve these monuments, which stand as a symbol of one of humanity's greatest accomplishments. ~Calla Cofield
Read more about the book and see its haunting images here, and read an op-ed by the author here.
'What's It Like In Space?' (Chronicle, 2016)
By Ariel Waldman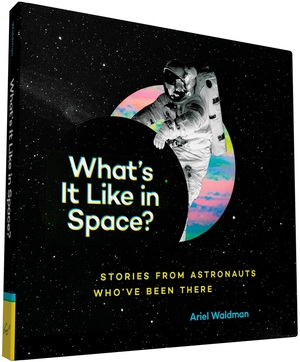 "What's It Like in Space? Stories from Astronauts Who've Been There" reads less like a list of facts about spaceflight and more like a conversation with an astronaut after a few beers. The stories in Waldman's book capture the humbling experience of going to space, including the awkward changes in bodily function, the lack of clean laundry and the prevalence of freeze-dried shrimp cocktail. While serving on the Committee on Human Spaceflight for the National Academy of Sciences, where she spoke frequently with multiple astronauts, Waldman accumulated a plethora of personal stories from life in orbit, and she decided to share those stories with a wider audience. Her book is funny, beautifully illustrated and a great reminder that spaceflight not only teaches us new things about the cosmos, but about ourselves. ~Calla Cofield
Read more about the book and astronauts' experiences in space here.
'Rise of the Rocket Girls: The Women Who Propelled Us, from Missiles to the Moon to Mars' (Little, Brown and Company, 2016)
By Nathalia Holt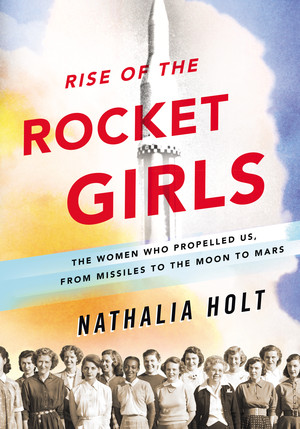 The early rocket test launches thundering through the sky near the California-based Jet Propulsion Laboratory (JPL) had everything to do with a highly-skilled group of women, called computers, who performed the trajectory and rocket-design calculations for much of the laboratory's long history. They worked by hand, at first, and over the decades transitioned to fill equally essential programming and engineering roles within the lab. Nathalia Holt talked extensively with several of JPL's "women computers" as she wrote this comprehensive look at that part of America's spaceflight history.
Holt's book shines portraying the mathematical and engineering process behind JPL's many iconic spaceflight missions — including America's first satellite, Explorer 1, and the Voyager probes that explored the solar system — as well as the women's personal lives and the evolution of their unusual roles inside the male-dominated workplace. ~Sarah Lewin
You can read a Q&A with the author here, and a book excerpt here . Holt discusses tracking down the women's stories in an essay here.
'Leviathan Wakes' (Orbit, 2011) and the other books in 'The Expanse' series
By James S.A. Corey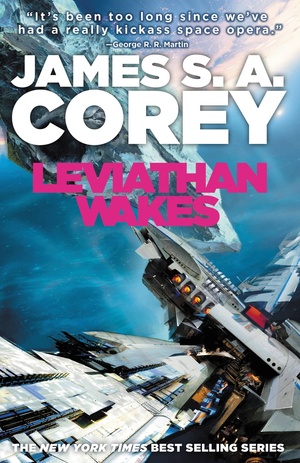 200 years in the future, humanity has colonized the solar system and is split among three factions on the brink of conflict: Earth, Mars and the Asteroid Belt, which includes the spinning Ceres asteroid colony. As multiple viewpoint characters are ensnared in a system-wide mystery, the story's scope slowly broadens to reveal the full complexity of the novels' science fiction world. The books, co-written by Dan Abraham and Ty Franck, originally stemmed from a tabletop roleplaying game idea, and it shows through the detailed worldbuilding and exploration of a solar system remade in humanity's image. Plus, it's a fun, tightly-plotted set of spacefaring adventure stories.
The series is slated for nine books, and they've appeared steadily one per year from 2011-2015 for a total of five so far (plus some tie-in novellas). They're also the basis for Syfy's TV show "The Expanse," recently renewed for a 13-episode second season. Book six, "Babylon's Ashes," is slated for release June 2016. ~Sarah Lewin
See here and here for Q&As with the series' authors describing the book's inception and the TV show's development (plus, the coolest sci-fi in the series).
Again, check out our full lists here:
Follow us @Spacedotcom, Facebook and Google+.