Former NASA astronaut Janet Kavandi says she was lucky to have support as a woman leader at the agency, and she hopes more people will get that chance soon.
Kavandi was a space shuttle astronaut who flew a trio of flights between 1998 and 2001, with milestones including visiting the Russian space station Mir and controlling the Canadarm robotic arm in space. Then she moved on to numerous management positions within NASA to help others, before retiring in 2019 and joining Sierra Space as president to help the company with its commercial space ventures.
"At NASA, I felt completely at ease being a female in a leadership position. I didn't even think about it," Kavandi told Space.com last week for a Women's History Month-themed interview; the annual event runs until the end of the month.
"It was very, very common to have half of any leadership team be female, or to have the person in charge of any program or project center to be female," Kavandi said of her NASA days. "My center that I ran, the Glenn Research Center, the top four people in charge [at the time] were women."
Related: International Women's Day: Female astronauts keep making strides off Earth
Kavandi forms part of a small but rapidly growing minority of non-male astronauts; NASA says 72 women have flown to space as of March 2023, although the number grows when considering suborbital jaunts. Kavandi is also partially responsible for getting more women to space in the last decade.
One of her many management roles at NASA was chair of the 2013 astronaut class selection committee, which she performed while serving as director of flight crew operations at Johnson Space Center in Houston. Kavandi created a diverse selection board and asked for fairness and diversity in the agency's astronaut choices, which created the first-ever astronaut class with equal splits between male and female selectees.
Kavandi also was branch chief for the International Space Station (ISS) and did her best to be inclusive for women in that role, following on from mentors such as NASA astronaut Shannon Lucid. Lucid herself was one of the first-ever women astronauts hired by the agency in 1978, and she continued in numerous management roles afterward, like serving as NASA's chief scientist.
Related: Pioneering women in space: A gallery of astronaut firsts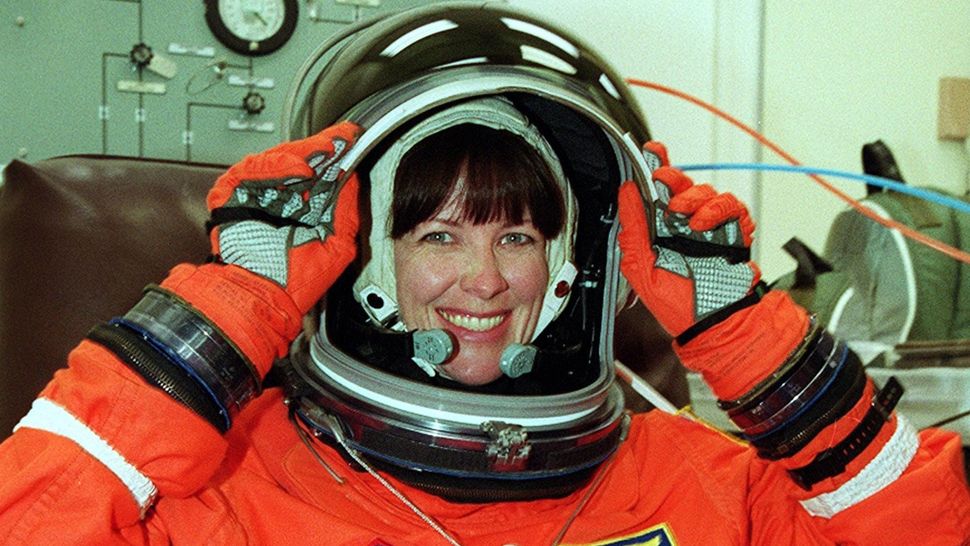 In her ISS role, Kavandi sought to address vast gender disparity in extravehicular activities (EVAs), also known as spacewalks, as the extravehicular mobility unit (EMU) suit used by NASA was developed in the 1970s when astronauts were all male; it is therefore sized for larger bodies. Helping Kavandi in this effort were other NASA astronauts-turned-leaders like Nancy Curry Greg and Marsha Ivins.
At first, Kavandi said, females were not brought into the EMU conversation at all due to the design issue, so that was something she and others worked to challenge: "The argument was, well, they're not strong enough anyway, so why are we bothering? That really eliminated opportunity for a lot of females who absolutely were strong, and who spent many hours in the gym and were quite capable."
For perspective, so far only a single EVA — in October 2019, by Jessica Meir and Christina Koch — has been an all-woman affair, and even that spacewalk was delayed a few months due to a part sizing issue in orbit. (To date, all professional agency astronauts have disclosed themselves as male or female and no other genders have been listed.)
Also in 2019, NASA statistics showed only 15 women had ever done an EVA in the five decades since spacewalks began in 1965, compared with more than 200 men. Fortunately, that disparity may start to close soon. The new NASA-funded generation of spacesuits for ISS and Artemis program missions on the moon in 2025 or so will accommodate a more representative set of body sizes, such as the spacesuit set unveiled earlier this month for Artemis 3, which were made for NASA by Houston company Axiom Space.
Related: Spacesuit sizing stymied a historic NASA moment, and it may always be tricky
Another issue at NASA was the lifetime radiation limit, which for decades favored men spending longer durations of time in space than women and thus favored men for ISS assignments and other flights. The assumptions about cancer risk at that time, Kavandi said, "may not have been completely accurate or were conservative." Indeed, in 2021 the U.S. National Academies of Sciences, Engineering, and Medicine backed a NASA proposal to ignore gender in calculating radiation limits, based on fresh data.
Kavandi said one of the hardest things about supporting inclusion for women astronauts was avoiding emotional arguments, because as a female, "you can always be accused of being too emotional." She learned that people tend to trust data over all things: "Always come with the data that proves your point, that people cannot argue against, and it will really make your case in the long term."
She described Sierra Nevada Corp. and its subsidiary and separate company where she works, Sierra Space, as being welcoming to women leaders as well. Sierra Space is best known for its flagship Dream Chaser plane, which after a few business pivots has at least six cargo flights booked for the International Space Station and other customers besides. (The debut launch aboard United Launch Alliance's Vulcan Centaur rocket is expected later this year, and Dream Chaser will touch down upon a runway as the space shuttle used to do.)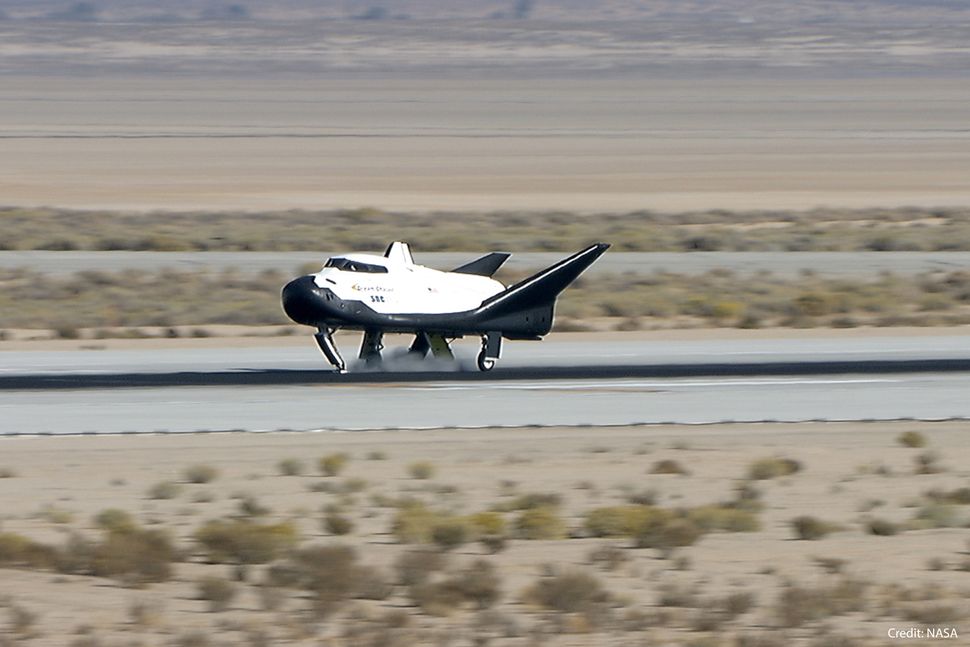 Other space customers are coming in, too. For example, Sierra Space will use a Vortex rocket engine on an upper stage that will launch from Dream Chaser on military missions. The VR35K-A upper stage engine variant for commercial service passed a critical design review in August 2022; it is paid for jointly by Sierra Space and the United States Air Force.
Also in space work, last month Sierra Space finished its third "burst module" test for the Blue Origin-led Orbital Reef private space complex, which has received NASA funding. (The agency is working toward providing a commercial replacement for the ISS, which is scheduled to retire at the end of 2030. Two other private consortiums have NASA-funded space stations in progress, too.)
Equity, diversity and inclusion will be front of mind as Sierra Space trains future astronauts in its newly announced human spaceflight office, which Kavandi is leading. The office will include both commercial astronauts and science researchers to eventually perform ISS missions, based out of NASA's Kennedy Space Center in Florida.
Reflecting on lessons learned from her NASA years, Kavandi said a diverse selection board allows individuals "to ensure that we're being open minded and fair and bringing all perspectives to the table when we're selecting [astronaut] candidates. I do think it makes a big difference there."
Elizabeth Howell is the co-author of "Why Am I Taller?" (ECW Press, 2022; with Canadian astronaut Dave Williams), a book about space medicine. Follow her on Twitter @howellspace. Follow us on Twitter @Spacedotcom or Facebook.