Not every franchise from our childhoods needs to be rebooted.
To be blunt, most Hollywood cinematic adaptations of Hasbro's sentient robots in disguise, "The Transformers," have been calamitous affairs highlighted by wildly convoluted plotting and rock 'em sock 'em action sequences that assault the senses in a blur of CGI punctuated by a barrage of blaring explosions. But that's exactly what fans are ravenous for when digesting a "Transformers" blockbuster in the theater while munching a $9 bag of popcorn and sipping a $7 soda.
"Transformers: Rise of the Beasts" was just unleashed on June 9, 2023 by Paramount Picture as the seventh installment in the $5 billion franchise, unspooling in the mid-1990s seven years after the events in 2018's "Bumblebee." This latest standalone sequel does a mediocre job in striking a globe-trotting balance between its cliched story, glacially-paced character arcs and metal-bashing CGI FX.
Related: Transformers movies in order: Chronological and release
Directed by Steven Caple Jr. ("Creed II") from a spineless script by Joby Harold, Darnell Metayer, Josh Peters, Erich Hoeber, and Jon Hoeber, "Transformers: Rise of the Beasts" bested "Spider-Man: Across the Spider-Verse" with its opening weekend of $60.5 million. It showcases a tiny cast of Anthony Ramos, Dominique Fishback, Luna Lauren Vélez, and Tobe Nwigwe, with vocal duties spearheaded by Peter Cullen, Peter Dinklage, Pete Davidson, Liza Koshy, Michelle Yeoh, Cristo Fernández, John DiMaggio, David Sobolov, Michaela Jaé Rodriguez and Ron Perlman.
The blink-and-you-miss-it plot involves a rare cosmic thingamajig called a trans-warp key that the planet-devouring Unicron and its Decepticon-like villains led by Scourge (Peter Dinklage) are in desperate need of to dominate the universe. Its value is quickly explained to be a futuristic device that opens portals to Energon-rich planets around the galaxy and acts as the Autobots' way home.
After these evil Terrorcons invade a jungle planet inhabited by Maximals, the peaceful animal-machine hybrids led by Optimus Primal (Ron Perlman), the android ape is entrusted with the glittering doohickey and escapes to find a suitable world to hide it from these robotic ruffians.
"Transformers: Rise of the Beasts"' animal-themed robots were first introduced in the classic late-'90s cartoon series called "Beast Wars: Transformers." As seen in that vintage show, Maximals and Predacons (a Terrorcon faction in the film) represent the next evolutionary phase of the former denizens of Cybertron, transforming into land animals and birds instead of vehicles and planes.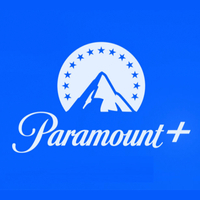 Catch up on the Transformers movies on Paramount+ with a one week free trial - $4.99/mo (Essential) or $9.99/mo (Premium) once trial ends.
Watch Revenge of the Fallen, Dark of the Moon, Age of Extinction, and Bumblebee on Paramount+
Back on Earth in "Rise of the Beasts," we're given the sparse group of tired human characters in a setup straight out of an old TV afterschool special, with Anthony Ramos as Noah Diaz, a former military electronics engineer living in Brooklyn trying to get a job to help pay for his sick little brother's mounting medical bills.
Then we meet Dominique Fishback as Elena Wallace, a young museum research assistant who happens to instantly know everything about symbology, archaeology, physics, art, history, linguistics, metalurgy and perhaps every possible scholarly subject known to humankind despite barely being out of high school! Elena predictably discovers half of the trans-warp key hidden inside an ancient statuette and teams up with Noah and his Autobot friends to track down the missing portion of the key in a temple in Peru before their home planet is imperiled.
Peter Cullen remains in fine voice as Optimus Prime, leader of the Autobots, who is joined by Bumblebee, Mirage, Arcee, Wheeljack, and Stratosphere, who morphs into a cool cargo airplane to carry the gang to another continent where they hope to locate the hidden half before Scourge, Nightbird and Battletrap unearth it first to satisfy the power-hungry Unicron's unflattering desires.
After Elena deciphers every potential clue regarding keys, codes, bridges and portals by herself in an uncanny feat of unconvincing mental acrobatics, the Autobots unite with the last remaining Maximals including Optimus Primal, Rhinox, Cheetor, and the gorgeously-rendered avian Airazor to defeat the Terrorcons and thwart Unicron's plans to reign over space and time with the transwarp key.
It's all terribly contrived stuff as is often the sad case with screenplays cobbled together by nearly a half-dozen scribes. The film's narrative fumbles around with its minuscule array of human characters far too long before settling down into some enjoyable Cybertronian smackdowns between the Autobots and the dark energy-infused Terrorcons for a battle royale in the verdant Peruvian jungles.
"Rise of the Beasts" is inoffensive at best and completely contrived at its worst, a forgettable offering in the rebooted "Transformers" franchise that seems only to serve as a two-hour construct to present the Hasbro Cinematic Universe and its first crossover foray into the G.I. Joe territory.
With its wobbly story construction and lack of any romantic chemistry between the two corny leads, there are few instances of any real resonance for "Transformers" fans to hang their emotions on.
Fortified with very low expectations, a supreme suspension of disbelief and a decent set of ear plugs, expect to be mildly entertained with a sci-fi fantasy that's barely more than meets the eye. Time for a Bay-splosion reboot?